Hello friends! It's Vera here today, and I brought you a post that was super-fun to put together. Recently, I found quite a lot of new songs / artists that I fell in love with and kept listening to over and over again. I wanted to share these songs with you in some way, so I decided to pair them with books that, one way or another, fit them. I hope you'll enjoy reading this post at least as much as I enjoyed putting it together. 😊
Anya Taylor-Joy: Downtown (Uptempo)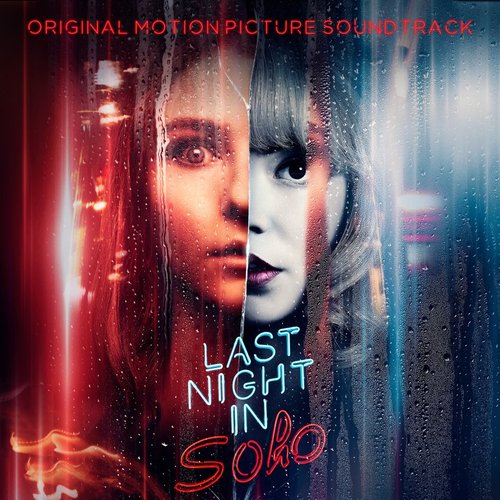 "And you may find somebody kind to help and understand you
Someone who is just like you and needs a gentle hand"
For "Downtown," I wanted to pick a book about a character who moves to a big city and who gains a lot of joy from that. However, when I went to look at my shelves, the book that immediately jumped out to me was Love & Other Disasters by Anita Kelly. In the book, Dahlia and London are contestants on a cooking show, which is an exciting (and nerve-wrecking!) opportunity for both of them that will ultimately help them grow a lot. On top of that, the lines I quoted above made me think about the romance in the book – Dahlia and London have an instant connection and they find themselves falling for each other really fast. The happiness and the comfort they gain from each other in the novel reminds me of the aforementioned lines from the song.
Dove Cameron: Boyfriend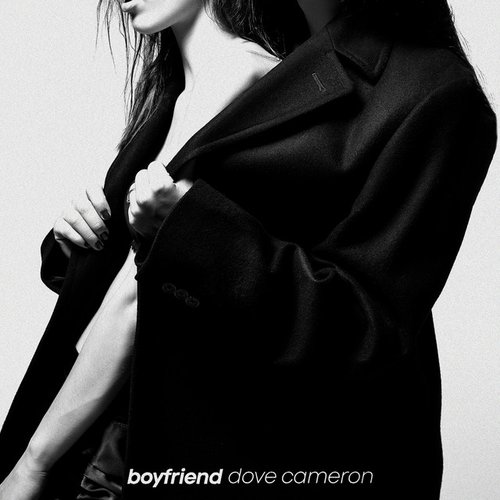 "I could be a better boyfriend than him
I could do the shit that he never did
Up all night, I won't quit"
I'll be the first to admit that this pairing might not make a ton of sense, but I struggled with my pick for "Boyfriend." Given how much I adore this song and how many times I've listened to it, there was no chance I'd leave it off my list, so here we are. As much as I love The Seven Husbands of Evelyn Hugo by Taylor Jenkins Reid, I can't actually recall if there is any point in it that would perfectly fit the song, but you know what? I think the overall sentiment applies.
Fletcher: All Love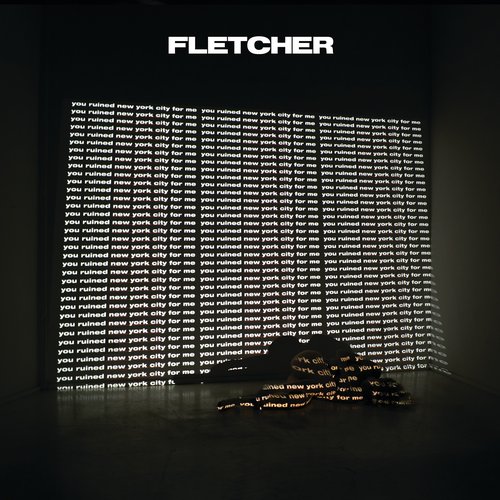 "The way you kiss on her neck
With that look in your eyes
Do it right in front of me
Kinda makes me wanna die"
I discovered Fletcher earlier this year and I immediately fell in love with her music. I feel like she's an artist who is excellent at conveying her emotions in her music. "All Love" is one of my favorite songs by her at the moment, so I was quite adamant about including it in this post. The Wicker King by K. Ancrum may not fit the whole song, but the four lines I quoted above are the perfect lines for the novel, in my opinion. For those who've read it, these lines especially reminded me of the prom scene where Jack is staring at August and his date. There is so much pain in "All Love" as well as in The Wicker King, so this might be my favorite pairing from this post.
Sabrina Carpenter: Fast Times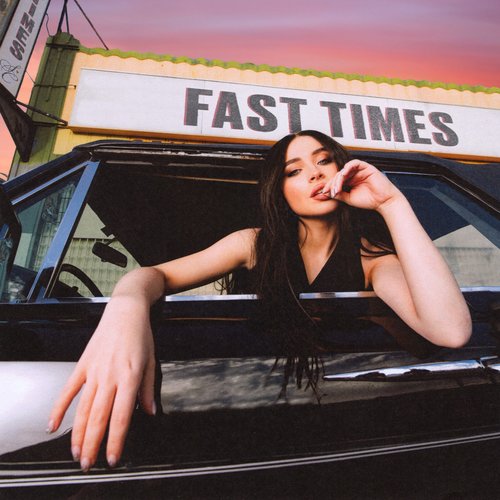 "These are fast times and fast nights, yeah
No time for rewrites, we couldn't help it"
For "Fast Times" I obviously wanted to find a book where the characters fall into each other's arms really fast, even if this might be ill-advised in their situation. In the end, I picked Slippery Creatures by K.J. Charles, which follows bookshop owner Will, who gets mixed up in a dangerous situation. As Will doesn't have anyone to turn to, he is relived when Kim, a stranger, arrives and makes himself useful. However, there are a lot of questions around Kim and Will is forced to ask himself if the secretive man may have an ulterior motive.
Ed Sheeran, Taylor Swift: The Joker and the Queen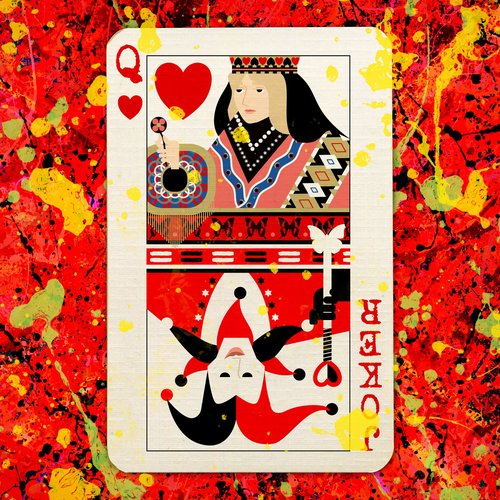 "But you called my bluff
And saw through all my tells
And then you went all in
And we left together"
I adore Taylor's part in this song, and I wanted to find a romance for it where one of the characters has been burned before and is frightened of that happening again. I chose The Intimacy Experiment by Rosie Danan for "The Joker and the Queen," because Naomi – who has received a lot of abuse for being a sex worker – is scared to put herself out there when she starts to fall for Ethan. Not only is she scared of being hurt by him, but she is also aware that Ethan might suffer repercussions if their relationship becomes public. I think the "and we left together" is especially fitting for the novel, but I can't say more than that, as I don't want to spoil anything.
Faouzia: Puppet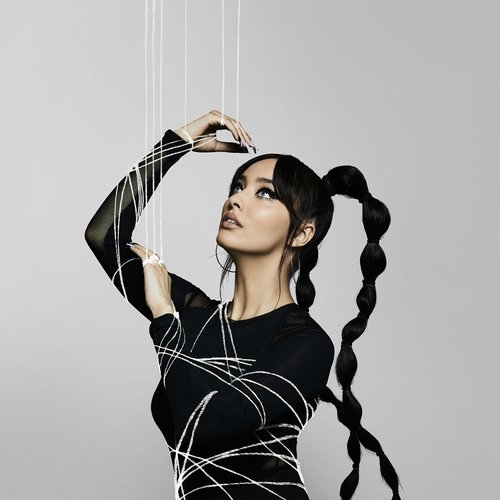 "Oh, tried to dim my flame, I shined brighter
And you tried to dull my blade, well, keep trying
And you tried to pull me under
Said I was too much, you're just not enough"
Like Fletcher, Faouzia is another artist I discovered and fell in love with this year – not only does she have an incredible voice, but she also makes fantastic songs. "Puppet" is one of my favorite songs by her, and as the "said I was too much, you're just not enough" line is my favorite line from the song, I knew I wanted to focus on that for my pairing. May I just say that I think I found the perfect book for that line!? It Happened One Summer by Tessa Bailey follows socialite Piper, whose boyfriend breaks up with her at the beginning of the novel, and he doesn't do it in a kind way, which makes Piper question her worth. However, throughout the course of the novel, Piper learns a lot about herself and begins to see her worth, realizing that the issue wasn't her, but her ex-boyfriend.
Griff, Sigrid: Head on Fire
"Yeah, I've been sitting here with my head on fire
Trying not burn, but it feels so right
I've been sitting here, hands on the wire
Trying not to fall, but I think I might"
"Head on Fire" is such a cheerful, comforting song, which probably explains why I've listened to it so many times. From the get go, I knew I wanted to pair this song with a novel that was, for the most part, a delight to read. In the end, my choice fell on Tokyo Ever After by Emiko Jean, which is a mix between The Princess Diaries and Crazy Rich Asians, and is exactly as delightful as that description would have you believe. The novel also has a budding romance between the main character and a young bodyguard, which they both try to ignore, as it's not a good idea given their positions.
Let's chat!
What songs have you been obsessed with recently? Do we have any in common? If you know these songs, what book(s) would you pair them with? Have you read any of the books I paired the songs with?