As book bloggers, many of us are guilty of prioritizing new releases. Even if you don't request, and/or receive review copies, seeing them everywhere in the blogosphere can and, from the publisher's point of view, is supposed to make you want to buy and read them. Of course, I'm generalizing here – I know multiple bloggers who purposely prioritize older titles – but I, for one, am always tempted by those shiny new books.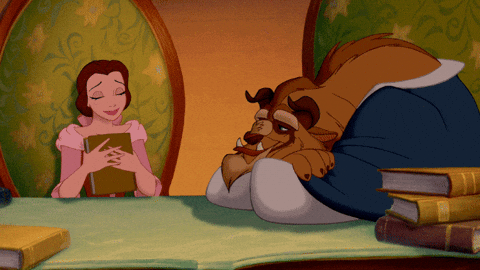 While this can result in ignoring older titles, I don't believe being hyped for new releases is a bad thing. In fact, many bloggers I respect and love dedicate considerable amount of their time to reading and reviewing new releases, and I've found many-many titles I've fallen in love with thanks to them.
New books, especially those that are not promoted heavily by their publisher, deserve our support just as much as (or even more than) older books do.
After all, how an author's debut performs can drastically influence their career, not to mention that hitting a bestseller list – like USA Today's or the New York Times' – is a big deal for authors.
With that being said, we shouldn't forget about older titles. What I'm afraid of, and I've seen, is that we've come to view books as though they have an expiration date. That might sound like a bit of an exaggeration, but hear me out! How many times have you caught yourself saying something along the lines of "it's an older book, but I'm enjoying it" as if you had to justify enjoying something that's a few years old? I sure as hell do this, and while there are valid reasons for this, it's also concerning.
So, why does it make sense to concentrate on newer titles?
1 – publishing has become more diverse in the last few years – many Own Voices* books and authors are getting the promo and opportunities they deserve. We still have a long way to go, but there's been an improvement, and so it makes sense to prioritize these titles instead of non-diverse books of the past.
2 – problematic content is oftentimes called out, and there are authors, admittedly not all, who listen to the critics and make the necessary changes in their books. There was a lot that could quietly fly under the radar 5-10 years ago that would be challenged today, particularly within Young Adult books; aka what many-many bloggers in the community concentrate on.
3 – if I'm honest there's a huge difference between the experience if you read newer books, and older books. I've seen many bloggers mentions that ARC reviews, or reviews of new releases tend to gain more attention than posts about backlist titles, and I've experienced this as well. (Even so, this is NOT a general rule at all!)
4 – There are a lot of perks to reading, say, an on-going popular series, such as being able to (1) buy bookish things related to it, (2) come across related content, e.g. fan art and fanfiction, (3) find fans who are also enjoying the heck out of this thing. Not to mention that authors tend to talk a lot about their recent works – in interviews, in podcasts and on social media. Of course most of this doesn't disappear a few years after a novel is published, but there's something so fun about reading a book/series when it's at the height of its popularity.
Where does this leave us?
I set out with a very clear idea of what I wanted this post to be like, and I kind of failed – instead of talking about backlist titles, all I did was point out why I think it's cool to read new books.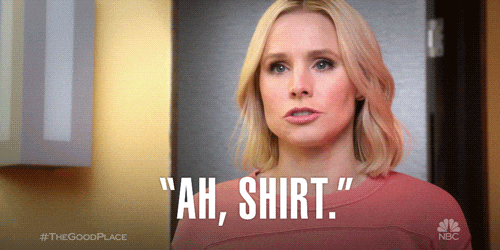 In my defense, this is a really interesting, broad topic – I could go into detail about classics, or even modern classics; titles prove that no, books do not have an expiration date. But then again, these are the exceptions, aren't they? Lots of books are forgotten, or are treated as old relics even from a few years ago, which makes me sad.
Bottom line is, I think we should try to give more attention to older books, particularly older books that (1) didn't garner that much popularity when they were published, (2) were diverse stories, written by diverse authors before publishers realized they should market these books, as well. (I mean, publishers are still bloody awful at promo many times, buuut… it seems it was even worse in the past?? Unbelievable.)
Let's chat!
Do you think books have an expiration date? Why/Why not? What are your favorite diverse backlist reads?