Ruzi: Hello there, y'all! You probably know this already if you've been following us for a while but we are staunchly Team Taylor here at Wordy and Whimsical and when we saw this tag floating around, we knew we simply *had* to do it! Taylor released her 7th studio album just over 6 months ago, and has since released a new Netflix documentary, put out a Christmas song and has been crowned Artist of the Decade at the AMAs among so many other things. Can we say #legendaric already ? *chef's kiss* There hasn't been a better time to be a Swiftie and this tag felt perfect and celebratory so let's put Lover on blast and get started on this already!
Oh but wait, a few rules before we get started:
Link back to the original creator of the book tag – that's Nish and Ngoc. Go show them some love, y'all!
Thank the person that tagged you and link to their post – doing this on our own accord because duh.
TAG AS MANY SWIFTIES AS YOU WANT! (Or non-Swifties, maybe inspire them to listen to our Queen) – we tag you ALL. Come on, be a sport and do this! And maybe give Lover a try if you haven't already? 😉
Vera: Quick note before we get started! As many of you know, Ruzi has gone on a hiatus, and she didn't have the time to finish this post before or since. All this means is that means that her answers stop after a certain point. Yet, I wanted to publish this, because I put so much work into choosing the right gifs, adding the lyrics, and just picking the perfect books for the questions, so it felt wrong not to post it. 💜
1. I Forgot That You Existed:
a book you want to forget you ever read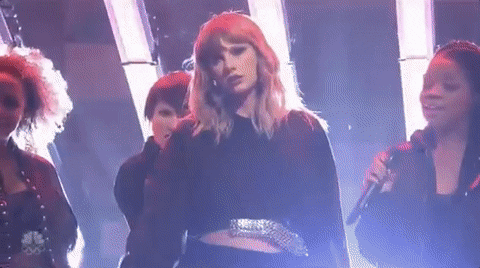 "It isn't love, it isn't hate, it's just indifference"
Vera: The Burning Sky trilogy by Sherry Thomas is the perfect answer to this question. I enjoyed parts of the series, disliked others, and started to forget about it all right after I finished it.
Ruzi: When Dimple Met Rishi by Sandhya Menon, which is not a bad book by any means, but just something I had very different expectations for altogether. I quite enjoyed it while reading, but it didn't make me want to try the author's other works and that's a real shame because they do look quite promising?? Might change my mind and just go read them some day, though. Idk.
🌸 Related: Would You Give A Second Chance to Authors Whose Work(s) Disappointed You?
2. Cruel Summer:
a book you turn to when things gets rough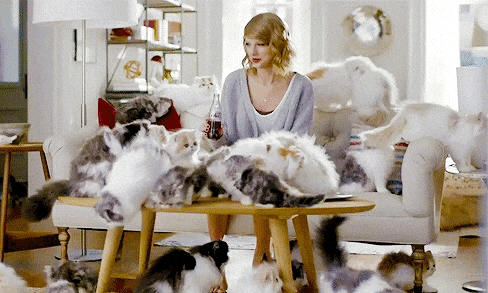 "Always waiting for you to be waiting below."
Ruzi: Used to be Harry Potter for a long, long time and I must admit I am yet to find anything that could substitute but maybe Sophie Kinsella? And more recently S. K. Ali!
Vera: Honestly, this could be any of my favorite romances, but especially books by Lisa Kleypas, Courney Milan, Helen Hoang, Alyssa Cole, Lucy Parker and Nalini Singh. There's something so special about these authors and their books, and they always manage to calm me and make me smile.
3. Lover:
your book OTP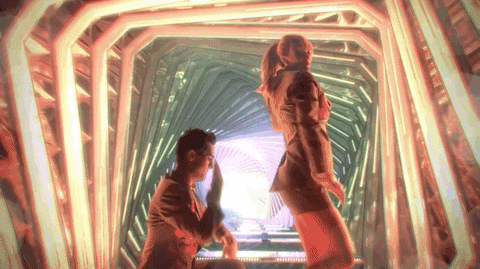 "Can I go where you go? Can we always be this close forever and ever?"
Vera: While there are loads of couples I love, Evie and Sam from The Diviners by Libba Bray are at the very top right now. Seeing their banter and competitiveness slowly develop into something real has been a delight, and I'm incredibly excited for the final novel in the series.
Ruzi: A new favorite but Zayneb and Adam from Love from A to Z by S. K. Ali are total #goals, you don't even know. Go read it if you haven't already!
🌸 Related post: Ruzi's Review of Love From A to Z by S.K. Ali
4. The Man:
your fave kick-ass female protagonist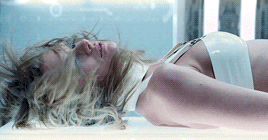 "I'm so sick of running as fast as I can. Wondering if I'd get there quicker if I was a man."
Ruzi: Oh, this is soon turning into an S. K. Ali hype post but how can I not say Zayneb and Janna from her books Love from A to Z and Saints and Misfits respectively…? They are both such great female leads and they perfectly fit this concept.
Vera: Having recently read Jade City and Jade War this was an easy question for me, especially because the female characters have to hustle twice as hard as the males to get where they are, which fits the vibe of "The Man." Shae, of course, is an amazing character, but it's also important to mention Wen, who is not physically powerful, but is nonetheless a total badass. And of course, there's Ayt, the villain of the series, who always seems to be two steps ahead of the main characters, and I can't even be mad at her for that.
5. The Archer:
a book with good mental health representation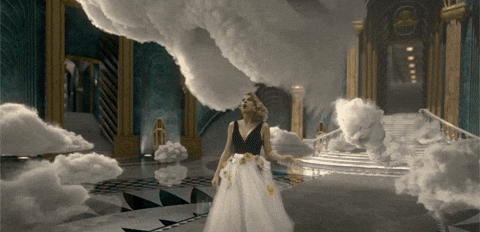 "All the king's horses, all the king's men couldn't put me back together again. 'Cause all of my enemies started out friends."
Vera: Of the top of my head I'd say Work for It by Talia Hibbert which – as far as I know – has own voices representation of depression, and it tackles it in a raw and honest way. Romance fans out there, go and read this, you won't be disappointed.
Ruzi: Been a while since I read this but it still pops into my head when talking about anything related to mental health rep: My Heart and Other Black Holes by Jasmine Warga (tw: severe depression and suicide). Dark and tragic, yet full of hope.
6. I Think He Knows:
your fave fictional crush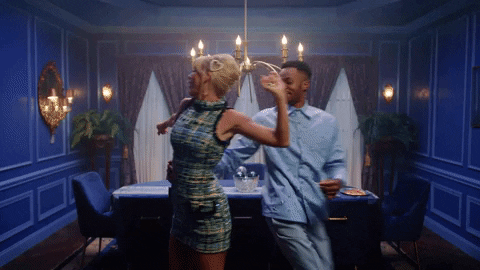 "I want you, bless my soul, and I ain't gotta tell him, I think he knows"
Ruzi: Oh dear, I don't know. Been a while since a male lead swept me off my feet but S. K. Ali did it (again, freaking again) with Adam in Love from A to Z. A soft cinnamon roll, I can't even.
Vera: I don't really have fictional crushes, but if I have to choose I'd go with Khai from The Bride Test, or Michael from The Kiss Quotient – Helen Hoang knows how to write amazing (male) characters.
7. Miss Americana & The Heartbreak Prince:
fave angsty romance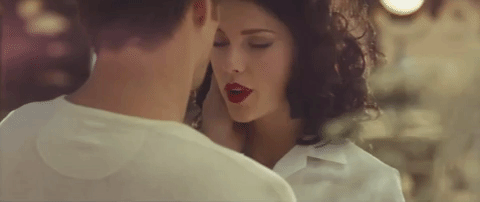 "It's you and me, there's nothing like this. Miss Americana and The Heartbreak Prince. We're so sad, we paint the town blue. Voted most likely to run away with you."
Vera: Angsty romance would 1000% make it onto my "shit I hate in books" list, so this was a hard one for me. The best I have is the On Dublin Street series by Samantha Young, which I used to have so much love for, but I don't think I'd like it as much were I to read it today.
Ruzi: Quite the opposite from Vera here: I ADORE angst and it's been so long since I read anything properly angsty so I'll go with an old, old favorite: The Winner's Trilogy by Marie Rutkoski!
8. Paper Rings:
a book with an ugly cover that you absolutely adored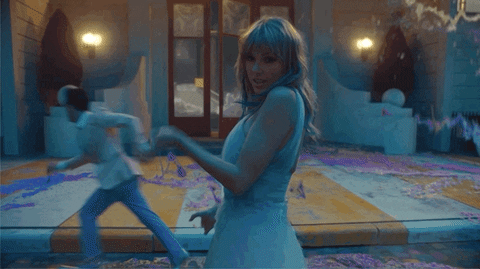 "I love shiny things but I'd marry you with paper rings"
Ruzi: It wasn't ugly, really, just deserved a way better cover which they actually fixed in its later editions: Ayesha at Last by Usma Jalaluddin. I'm talking about the blue and black cover, which doesn't really capture all the halal- romantic goodness in store for a reader that would chance upon it.
🌸 Related post: Ruzi's Review of Ayesha at Last by Usma Jalaluddin
Vera: Have a Little Faith in Me by Sonia Hartle has one of the most unfortunate covers I've ever seen, but it's 1000% one of the highlights of 2019. It talks about sex ed, consent, religion and friendship in such a beautiful and honest way, and I'm hoping Hartle will come out with another novel soon, because I need more by her.
9. Cornelia Street:
a book or series you never want(ed) to end
"I hope I never lose you, hope it never ends"
Vera: I have an easy time letting go of most series and books – I think it's always better to have a well-written, concise ending than an overly drawn out story. Psy-Changeling, though, is an exception, as each book features different main characters and Singh is a pro at adding more and more to the world she's created. I could genuinely imagine reading these books well into my old age, haha.
Ruzi: A soft option but I always thought I could never tire of the Princess Diaries by Meg Cabot. #shrugshrugshrug
10. Death By A Thousand Cuts:
a book or series that deserved a better ending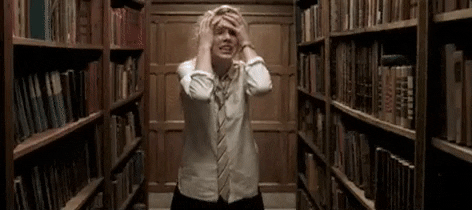 "I can't pretend it's okay when it's not, it's death by a thousand cuts"
Ruzi: Way too long since I read series tbh, I'm going to have to give this one a pass.
Vera: Hm, Stalking Jack the Ripper, maybe? I felt that it all started to go downhill after the second book, and the third book was disastrous both in terms of character development and plot. (I have a mini review here.) Last but not.. – actually, kind of least – the final book was, to put it simply, awful.
11. London Boy:
your fave British male protagonist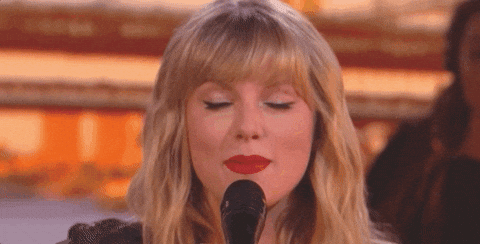 "They say home is where the heart is, but God, I love the English"
Vera: Talia Hibbert has written some of my favorite British characters, including Evan from A Girl Like Her, who is pure sunshine and kindness, and the polar opposite of prickly Ruth. I just… I love their relationship.
🌸 Related post: Why I Adore Talia Hibbert & Her Novels
12. Soon You'll Get Better:
a book that your heart will never recover from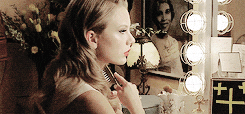 "This won't go back to normal, if it ever was. It's been years of hoping…"
Vera: The Seven Husbands of Evelyn Hugo by Taylor Jenkins Reid absolutely destroyed me; I remember just sitting and staring ahead after I finished it. It's hands down one of the most emotional books I've ever read – I laughed, I cheered, I (nearly) cried, and I enjoyed the heck out of this reading experience.
13. False God:
a character you would leap into the burning pits of hell to save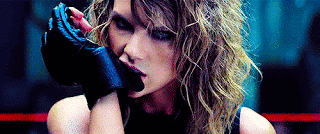 "We were crazy to think, crazy to think that this could work. Remember how I said I'd die for you."
Vera: Lainie from Act Like It is one of my favorite characters of this year – I love how charming and nice she is, but despite her soft-ish persona she always stands up for herself and is super-snarky. I'd fight anyone who hurts her.
14. You Need To Calm Down:
a book with a powerful message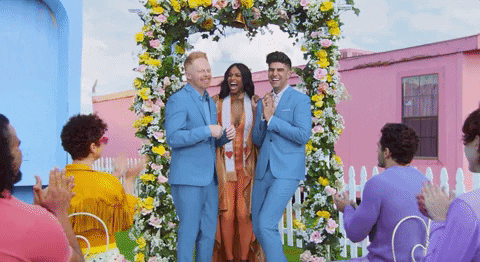 "Say it in the street, that's a knock out. But you say it in a Tweet, that's a cop-out."
Vera: Cindy Pon's Want duology is one of the most powerful series I've ever read. Want takes place in the future when the air is so polluted that those who cannot afford air-filtering body suits die young due to respiratory diseases. The duology takes a nuanced look at capitalism and pollution, and it has one of my favorite F/F couples.
15. Afterglow:
a book you want to give a second chance to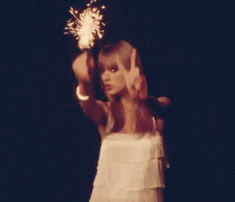 "Hey, it's all me, in my head. I'm the one who burned us down. But it's not what I meant. Sorry that I hurt you."
Vera: Good Omens by Neil Gaiman and Terri Pratchett. I was disappointed in the book, but loved the show, and I think it'd be interesting to go back and reread it one day.
16. ME!
best character development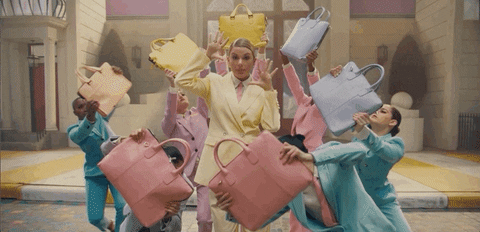 "I'm the only one of me. Baby, that's the fun of me."
Vera: During Jade City and Jade War, Hilo goes through an unbelievable amount of development, and so does his sister, Shae. There's this one scene in Jade War where they have an argument and Shae reflects on how differently it would have played out had it happened years ago. There's something about how they've evolved so much that gives me chills.
17. It's Nice To Have A Friend:
fave 'friends to lovers' story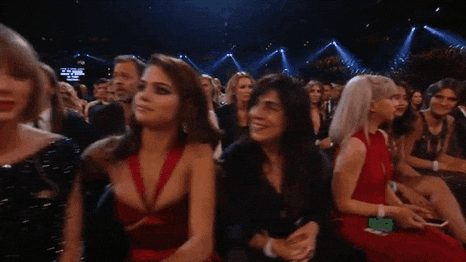 "School bells ring, walk me home…something gave you the nerve to touch my hand…Church bells ring, carry me home."
Vera: Siera Maley's Dating Sarah Cooper has one of my favorite friends to lovers relationships. Sarah and Katie have always made an amazing duo, in part because they're such opposites, and they're so bloody cute as they are figuring out their feelings for each other. *sobs*
18. Daylight:
If you could only read one book or series again and again, what would it be?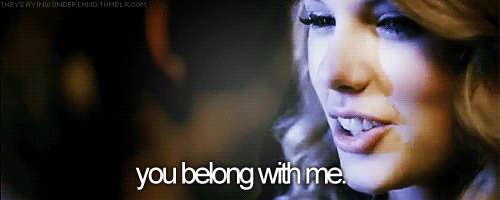 "I don't wanna look at anything else now that I saw you. I don't wanna think of anything else now that I thought of you."
Vera: The Psy Changeling series by Nalini Singh. I think all my friends would be able to predict this answer, because I reread (at least) a couple of the books from the series each year. They make me so happy and ah, I love these characters so much.
Let's chat!
Do you like Taylor Swift? If yes, which one is your favorite album by her? (I'm partial to 1989 and Reputation.) Have you read any of the books Ruzi or I mentioned?