Hello friends! As per usual, Sabrina and I are here with a wrap up post to share what sort of things we got up to or read during the month of February. It's been a hectic, but fun month for me, and I can't wait to share it all with you! 😊
WHAT WE DID
Vera:
The second semester of my MA studies kicked off in February, and uni has been hectic so far. There's a lot to read and do, and many of my professors require active participation in classes to get a good, or even decent grade. As someone who is, uh, not good with strangers and kinda shy, I've been struggling with this a lot.
My weirdest class is, without doubt, Canadian Culture because only four (4!) of us are taking that course. The class is good, but boy, does it get awkward sometimes. Even weirder: we have two 90 min classes per week, and one of them is held in a room that can fit approx 100 students. 😯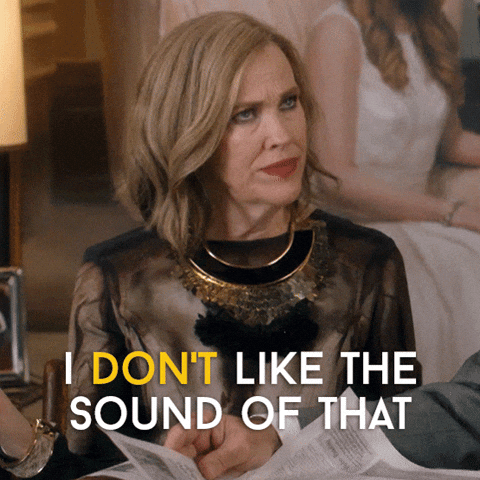 I have some phenomenal classes, like Jewish-American Lit where the professor made sure to include the same amount of male and female authors in the syllabus which has never happened during the three (!) years of my uni studies. But, as per usual, there are a couple that are slowly bleeding out my soul.
In non-uni related news, I enjoyed the month of February quite a bit. I got to meet up with friends, went to a few bookshops on different occasions, and a friend and I tried out a brunch place (mediocre) and a cool, fancier place (fun experience) on the same day. We bought (American) pancakes at the brunch place, and while they were okay, I was disappointed by the small amount of maple syrup I got with them.
Because I was already in the "let's eat!!" mood, as you can see, I'm pouring the maple syrup on the pancakes while my friend is taking the photo, lmfao.
The idea behind the second place is to create a tropical forest inside a building, and I think they did an incredible job. The atmosphere and staff were wonderful, and I loved how the place is basically a mix of a restaurant and a cafe. We bought lemonades, and I have to say, they were really tasty! (Mine is grape-lemon, my friend's is mango… and she's the one taking the picture again.)
I have some 'I-want-to-punch-myself' news, sadly: I cracked the screen of my phone, and because replacing that would have cost half a new phone, I opted for buying a new phone… aand there went most of my savings. 😩
Sabrina:
Though Vera had a very busy month, mine has been quite uneventful! Early in the month, one of my close friends moved houses and now she lives almost an hour away from me by car. Sadly, I haven't been able to make it over there yet (mostly because I can't drive), but I'm working on it. 
Also near the beginning of the month, I attended an induction meeting for doing volunteer work in my area. I've yet to follow up on that (I hate phone calls), but I am working on that too.
Other than that, I was focusing on Adultathon and Pondathon, and loving every minute of it!
WHAT WE READ
Vera:
Before we get into what I've read, just a quick update on my readathons. I did manage to complete quite a few books for adultathon, but I completely failed pondathon. Even though I love the idea and everything CW does, it just wasn't a good fit for me at this time – I think I updated my progress twice, both times when I was completing a side quest. Obviously, I could have updated more! I read 15 books, which is pretty awesome, but I didn't have the patience/motivation to enter my numbers. 🙈
With that being said, February was an incredible reading month! Despite a couple of disappointments, I have nothing to rant about here (weird!) and my average rating for the month was 4.06, which is so, so, SO good. (In contrast, the number was 3.66 in January.) Today, I brought you nine books I loved during February, in the order of how much I loved them, starting from the best.
---
CRIER'S WAR: Even though, initially, The Obelisk Gate took the spot as my favorite novel of the month, Crier's War pushed it down to second place fast. While I loved how well-written the world was and I quite enjoyed the plot, it was the cast who took the cake for me; in particular, the main characters, who served us the (F/F) enemies to lovers romance of the year. (Well, last year, I suppose – I'm behind, ok.) ★★★★★
---
THE OBELISK GATE proved to me just what a special writer N.K. Jemisin is. I adored The Fifth Season, aka the first novel in the series, and I'm happy to report that there's no middle book syndrome to speak of here. The Obelisk Gate is a wholly fleshed out novel that kept me captivated and engrossed from start to finish. Like morally gray characters? Dense, complex world-building? This series is for you. ★★★★★
---
CHASING CASSANDRA: I've been waiting for this novel for so damn long, and it did not disappoint. (To be fair, Lisa Kleypas rarely does, she's written some of my favorite romances.) Cassandra and Severin formed such an interesting, captivating pair, and I loved seeing their journey to becoming a couple. Also! If you enjoy romances where there's a big emphasis on family and/or friendship, this series, The Ravenels, is the way to go, and there are a couple of other Kleypas series you should check out. ★★★★★
---
THE DRY was an incredible read that convinced me: Jane Harper 1000% deserves to be on my auto-buy list. She reveals all information and clues the readers (and characters) need to solve the mystery in a slow, but satisfying way. I found myself trying to guess what happened alongside Aaron, and I had a blast at the end when everything was unraveled. If you're into audiobooks, I think that's the way to go, Stephen Shanahan is a wonderful narrator. ★★★★★
---
NIGHT: I read this novella/short novel for my Jewish-American Literature class, and it's undoubtedly one of the best books I've read this year. It tells the biographical story of then fifteen-year-old Elie Wiesel, who was sent to Auschwitz with his family; his father, mother, and sister. Despite being so short, Night is an incredible difficult read, please be mindful of the subject matter before you set out to read it!
---
HOWL'S MOVING CASTLE: I've wanted to read this novel for the longest time, and I'm so happy I finally got to it! It's a fairytale for all ages – btw, I'm totally counting it for adultathon, the characters are adults after all, haha – and I enjoyed every moment of it. I ended up picking up the audiobook and I'm glad I did – it felt like I was being told a fairytale, and man, what a whimsical, wild ride this was! I'll admit that certain parts of it are, well, dated, but as a whole, Howl's Moving Castle is a novel worth reading. I can't wait to watch the adaptation. ★★★★
---
TWEET CUTE: Basically, everyone and their mothers were talking about how stinking cute and precious Tweet Cute is, and y'all were RIGHT. While it was a bit more stressful than expected (the pressure from Pepper's mom and the academic stress… phew) I loved the characters, the romance, and the emphasis on friendship and family. Also, THERE WAS SO MUCH DELICIOUS FOOD. 🥰 That said, I felt a bit let down by how some of the issues were handled towards the end, but even so: totally recommended! ★★★★
---
LOVE LETTERING warmed my heart and soul, especially because the heroine, Meg, was a wonderful narrator. Despite the marketing which – to me – seemed to say that this is a ROMANCE novel, with capital letters, it's actually more about Meg and her life, her development. (I was pleased about this, if that wasn't clear!) I'll admit that the beginning was rough – it was slow and tedious and kind of unrealistic – and the latter is, sadly, true for the ending as well. The plot twist threw me for a loop, and I have to say, aspects of it felt so unimaginable that they became almost comic? Either way, still a solid read about friendship, work, and yes, romance. ★★★★
---
MRS. DALLOWAY: Confession time: I was supposed to read Mrs. Dalloway for two separate classes during my BA studies… and I never did. 🙈 I always got fed up with the writing/narrative style – stream of consciousness – and read a detailed summary/watched some videos instead. Now, however, Sabrina and I buddy read this for adultathon, and I have to say, I really appreciated the writing this time around. It did take some time to get used to, but it fit the story well and made the otherwise straightforward plot more vibrant and exciting. ★★★★
Sabrina:
February turned out to be a well-balanced reading month for me. I had two DNFs, two 2 star books, five 3 star books, five 4 star books and one 5 star book – my thoughts on that will be shared at a later date, but I am glad to have found my first 5 star book of 2020! I'll talk about six of the books I read now:
---
WITH THE FIRE ON HIGH: I'm so glad I finally picked up this book after hearing nothing but great things about it last year. Not only is the cover beautiful, but so is the story inside. I loved reading about Emoni's senior year and her internal struggle with what to do with her life after high school. Seeing her passion for cooking come alive on the page was a wonderful experience and I enjoyed her interactions and relationships with her family, including her daughter, as well. My heart really went out to Emoni, and I think she might just be one of my favourite characters ever. ★★★★
---
THIRTEEN: Along with Mrs. Dalloway, Vera and I buddy read this book in February. Unfortunately, it was not a big hit with either of us. For such an interesting concept, this book sure turned out to be boring. I feel like there was so much potential with the idea of the killer being on the jury, but from the start, the reader is told almost everything as it happens. The only time this isn't the case is in the last fifth of the book – which I don't think was coincidentally my favourite and the most exciting part. Also, the two POV characters are supposed to be super intelligent and smarter than everyone around them, but they make some really ignorant and poorly thought out decisions! There were a lot of other things that bugged me, but that verges into spoiler territory so I will just leave you with my rating: ★★
---
FINGERSMITH: I don't often pick up extra long books like this, but this was definitely worth it. It's a historical fiction that centres around two young women from vastly different circumstances – who may just develop feelings for each other. I would definitely not call this book a romance though! There were so many twists and turns in the plot and scenes that had me on the edge of my seat. I loved the writing and how it was subtly but effectively changed occasionally. The characters were incredible, having hidden depths and changing over the course of the novel. There were a few parts that dragged for me, but otherwise this was a really fantastic book. ★★★★
---
AKATA WITCH: This is the most creative book I have read in a while. I loved reading about the magic system and learning about the setting – a secret town in Nigeria. I was not as big a fan of the writing style, however, and I wish I had found out more about the main four characters. Aside from Sunny, the protagonist, I feel like the kids were not developed as much as they could have been. This definitely felt on the younger side of YA due to the writing and characters' ages, but this was hard to reconcile for me with the heavier themes and swearing. Although I admit that's more of my problem than the book's. I'm still planning on picking up the next book in the series, which I hope will have more character development. ★★★
---
RED, WHITE & ROYAL BLUE: This is a super hyped up book, as I'm sure you know, and it showed in how long I had to wait in the queue for it at my library. Unfortunately, it was not entirely worth the wait for me. It for sure had its moments – I found myself laughing more than once – but it had it's long stretches of "nothing's happening" as well. It took a long time for me to actually like Alex, the main character, as well because he's kind of a jerk, especially in the beginning. On the other hand, I did really like Henry. ★★★
---
SENSE AND SENSIBILITY: Having watched and adored the 1995 movie adaptation of this novel twice last year, I was pretty sure I was going to love this book. And, for the most part, I did. I found Elinor was less likeable in the novel, as was Lucy, which threw me off a little. On the other hand, I liked Marianne a bit more. The other benefit to reading the book was understanding certain character's choices a bit more. Overall, a very enjoyable experience! ★★★★
WHAT WE LOVED IN THE BLOGOSPHERE
🌸 Caitlin @ Caitlin Althea reacted to people's assumptions about her.
🌸 Caro @ BookCheshireCat discussed her favourite romance tropes
🌸 Claire @ Clairefy talked about how she reviews books.
🌸 Malka and Chana @ Paper Procrastinators spoke about the top ten life skills they've gained from reading
🌸 Marie @ Drizzle & Hurricane Reads shared her favorite tropes and recommended books that do them justice. (There's a romance focused part 2 here!)
🌸 Olivia @ Olivia's Catastrophe matched books with food she made
🌸 Roberta @ Offbeat YA shared one of her favorite underrated series.
🌸 Sophie @ Me & Ink shared a bunch of characteristics she loves in book characters
LET'S CHAT!
How was your February? Have you written or read any fun posts? If yes, please share them in the comments, we'd love to read them. 🙂 Have you read the books we mentioned?