Hello friends! Today, I (Vera) am here with another addition to my audiobook recommendations series, and I'm really excited to share these titles with you all. I adore audiobooks as they allow me to keep reading even when I don't feel like sitting down to physically read a book. They make it possible to do something else – e.g. walk, play games on my phone, or bake – while reading, so being able to listen to audiobooks has been a life-changer for me.
If you want to know more about why I love audiobooks and how I recommend getting started with them if you're new to them click here. If you want to read the previous installments to this recommendation series, you should click here, here, here and here. And now, let us jump into the post!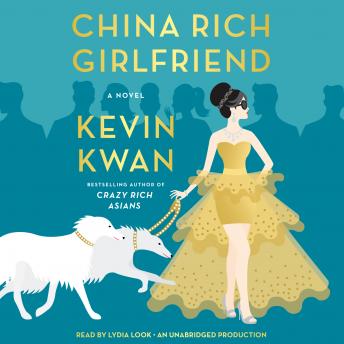 China Rich Girlfriend by Kevin Kwan
narrated by Lydia Look
length: 15 hours, 5 mins
summary: Despite having a great time reading Crazy Rich Asians, it took me some time to get to China Rich Girlfriend. In the end, what gave me the final boost to pick up this novel was that I got a hold of the audiobook, which came highly recommended to me, and for good reasons! Lydia Look did an excellent job of narrating this story, to the extent that I don't think I'd have enjoyed China Rich Girlfriend this much had consumed it in a different way. As for the book itself, personally, I found this sequel to be even better than Crazy Rich Asians.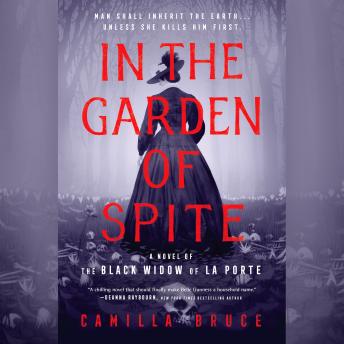 In the Garden of Spite by Camilla Bruce
narrated by Natalie Naudus, Stacey Glemboski
length: 15 hours 28 mins
summary: In the Garden of Spite follows Belle, a serial killer whose story is based on a real life black-widow killer. What makes this novel special, in my opinion, is that besides Belle, we also follow her sister's point of view, so we can see Belle from her own as well as from an outside perspective. If you like historical horror, or horror that follows a serial killer, I'd definitely recommend checking out In the Garden of Spite. Having said that, keep in mind that this is a relatively slow novel, so if that's not your cup of tea, it probably won't work for you.
Ace of Spades by Faridah Àbíké-Íyímídé
narrated by Jeanette Illidge, Tapiwa Mugweni
length: 13 hours 49 mins
summary: Chiamaka and Devon, the only Black students at a prestigious high school, have their lives turned upside down when someone starts sharing their secrets with the rest of the school. The two teens, who have barely spoken up to this point, will have to work together to uncover whoever is doing this to them. I loved how captivating and exciting this novel was – it's relatively long, but despite that, I finished it really quickly, as I couldn't stop listening to it.
Revenge by Yoko Ogawa
narrated by Kaleo Griffith, Johanna Parker
length: 4 hours and 24 mins
summary: Revenge is a fantastic horror anthology that I cannot recommend enough. It's full of disturbing, intriguing tales, some of which are even connected to each other. Usually, when I read an anthology, there are a couple of stories that don't work for me, but in Revenge, every single short story was well-written and engaging.
Tokyo Ever After by Emiko Jean
narrated by Ali Ahn
length: 9 hrs and 33 mins
summary: Tokyo Ever After follows Izumi, a teen who learns that the father she's never met is part of the Japanese royal family. Wanting to get to know her father and his side of the family, Izumi agrees to visit him and to be introduced to the public as his daughter, i.e. as a princess. The novel was pitched as Crazy Rich Asians meets The Princess Diaries, and it definitely lived up to those comp titles. I adored the romance and the strong focus on family.
A Good Girl's Guide to Murder by Holly Jackson
narrated by Bailey Carr and a full cast
length: 10 hrs and 53 mins
summary: The novel follows a high school student who decides to investigate a murder that happened a couple of years ago in her home town. I'll admit that, as someone who reads a lot of mystery and thriller, A Good Girl's Guide to Murder is not the most unique or exciting book, but I nonetheless found it a very enjoyable story. If you can, do pick up the audiobook as it's a wonderfully produced, full cast audiobook.
My Heart Is a Chainsaw by Stephen Graham Jones
narrated by Cara Gee
length: 12 hrs and 25 mins
summary: My Heart Is a Chainsaw follows Jade, an outcast who finds comfort in slasher horror films. When blood starts to spill in her small town, Jade becomes convinced that she knows how things will pan out, as her real life suddenly looks like one of her beloved slasher films. I feel like Stephen Graham Jones is not for everyone, but I do believe it's worth checking his books out if you are a horror fan.
Dune by Frank Herbert
narrated by Scott Bric and a full cast
length: 21 hrs and 2 mins
summary: Dune is, of course, the science fiction story everyone has been talking about in the past year or so. After watching the film adaptation, I became interested in the novel and hearing how great the audiobook is, I decided to go with this route. To tell you the truth, I feel like I'd have been fine without reading the book as I was pretty disappointed by it. Nonetheless, I'm happy I got to consume this audiobook, as the production and the narrators were fantastic and made the story enjoyable.
Devolution by Max Brooks
narrated by Judy Greer and a full cast
length: 9 hrs and 50 mins
summary: Devolution is a horror novel that, through journal entries, tells the story of the horrifying Greenloop massacre. What I loved about this novel – besides the fantastic audiobook which is narrated by a full cast – was how real it all felt. The story is presented as if it really happened, which makes it incredibly engaging and exciting. Long story short, I had an absolute blast listening to this audiobook, and I cannot recommend it enough to horror fans.
Love & Other Disasters by Anita Kelly
narrated by Lindsey Dorcus
length: 10 hrs and 38 mins
summary: Love & Other Disasters follows Dahlia and London who are contestants on a cooking show. As the first non-binary contestant who is out on the show, London is under a lot of pressure, while Dahlia is dealing with the aftermath of her divorce. I really enjoyed getting to know these characters, seeing them finding their way to each other and seeing them develop and evolve and become more confident. If you are looking for a nice romance novel, Love & Other Disasters is a good choice.
Let's chat!
Do you enjoy audiobooks? What are your favorite audiobooks? Have you read any of my recommendations? Are they on your TBR?