Liiisten, I respect everyone's opinion, I do, but sometimes an opinion makes me go 😯 because I just.. I cannot comprehend it. There's nothing wrong with said opinion, no, but it surprises me because it's so far from what I think or believe.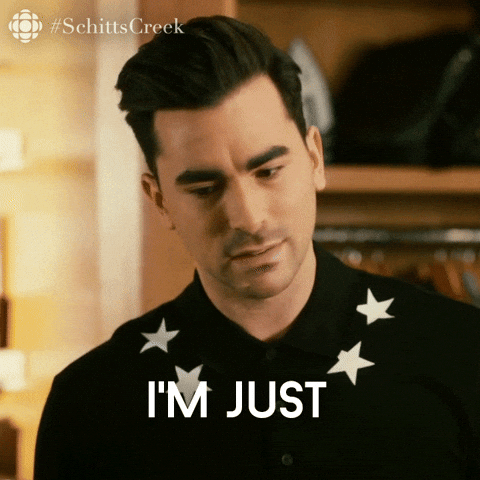 Because this feeling of "I don't get it" most often occurs regarding characters, I brought you eight bookish characters most people *love* and I can't stand. If you love them let me know why, if not, let's rant together. 👿
Warning: There are slight spoilers in the Darkling section.
Related post: Salty Seven – Seven Bookish Things I Hate
---
THE DARKLING
🟤 Okay but I'm still mad y'all tried to sell the Darkling to me as this cute villain Alina should follow to the dark side. You made me excited!! Unforgivable because instead of a "let's be bad together" dynamic between the two, there's coercion, grooming, and controlling behavior coming from the Darkling and I'm so not here for that. He literally wants to put a collar on Alina – how the fuck is that hot!? 😭
🟤 Even if we disregard that, his character is inconsistent as hell. He goes from being a-okay with killing whoever to being offended by Alina believing that he has taken kids as hostages. Mate, I'm pretty sure you killed kids when you messed around with the Shadow Fold, why is taking kids as hostages worse than that? 🤔 Make it make sense.
🟤 With that being said, his goals of freeing the Grisha were great, to the extent where I was wishing he wasn't a proper dick, because I would have 1000% rooted for him.
Related post: My Problems With the Romance in Shadow and Bone
---
DAISY AND BILLY
🟤 Daisy Jones and the Six was one of the most hyped novels of last year, which is baffling in on itself, but the fact that Daisy and Billy are considered complex characters by most readers makes me ashamed to, well, hate them. 😅
🟤 I expected so! much! from this novel, but what I got felt so stereotypical and boring. The conflicts between the band members, the struggles they went through, and the character types were so trope-y and, well, cheap (?) to me.
🟤 I felt like we were supposed to emphasize with these two simply because they were the protagonists. There was absolutely nothing that made them seem unique or authentic. They were walking, talking clichés and I was simultaneously bored and angry because of that.
---
AUDREY ROSE
🟤 I hate, hate, HATE to bring her into this, because I had so much love for her at first, but boy, is her feminism performative! She is supportive of women's rights… as long as by women we mean her.
🟤 When it comes to others, most notably her cousin in book 3, she is judgmental and high-handed; she takes up the position that men have taken up in her life: she becomes the one who controls the situation from the background. Audrey Rose does not allow her cousin to make her own choices, to make her own mistakes, instead, she conspires with a man to "solve" the situation behind her cousin's back. Ah, and she doesn't grow from this, as it is never called out. Smh.
---
CARDAN
🟤 I know that y'all will hate me for this, but Cardan is one of my least favorite characters of the past few years. I was looking forward to his character development and a deeper analysis of who he is and how certain things that were done to him shaped him, but it all felt rushed or non-existent. What was done to him became an excuse for his actions, and Black never truly addressed the extreme bullying he did to Jude.
🟤 I was never, ever down for the romance between him and Jude, and I thought it was icky and uncomfortable from beginning to end. I appreciated it when it was presented as such – during the first novel we see their attraction, but it is also made clear that what happens between them is part of a toxic power play. I have no idea how we arrived to "cute romance" from that, particularly with so little development.
---
ETHAN
🟤 The thing about Christina Lauren novels and me is that I always find them entertaining, but in all three I've read, I really disliked one of the main characters. In The Unhoneymooners that character was Ethan.
🟤 I don't want to go into spoilers but Ethan gets away with so much – and wants to help his brother get away with so much! – that I was about ready to jump into the book and sucker punch him.
🟤 What he pulled at the end with not believing Olive? Man, fuck off. How is he end game, someone please explain!! Olive is a cute character, and she deserves better!! I'm writing a petition.
---
ALEX AND DARLINGTON
🟤 You might be saying, "Vera, you DNF-ed Ninth House, perhaps you shouldn't write about it?" And look, friend, you may be right, but!! I was so disappointed in this, I feel like I have to rant. Is that fair? Okay then.
🟤 Okay, so, Alex first! I will say this – there is nothing WRONG with her, I just truly didn't care about her character. Not for one moment was I intrigued or interested when, in fact, I loved the sound of who she was. But, in the actual story, she felt like a shell – like someone who was put into the novel for the sole reason so the novel has a protagonist, possibly one the readers can empathize with.
🟤 Many readers say that Darlington carries Ninth House, but I just did not feel that? He seemed so bland and boring – and, in a way, like the exact opposite of Alex. Which I guess was supposed to make the story interesting? But, in all honesty, I could not care less for either one of them.
---
let's chat!
What are your unpopular character opinions? What aspects usually annoy you in characters? Have you read these books? Do you agree/disagree with mine?