Music is an integral part of my life – it keeps me company while I'm travelling, lends a background noise to my everyday life at home, makes me happier aaand inspires me to get off my lazy ass. 😂 For which kudos to my favorite artists, because wow, that's a big accomplishment. 😂
I've been lucky enough to have the opportunity and means to attend various concerts of my faves – most of them at festivals, because let's be honest, those are the only times when artists come to Hungary. Last year at Sziget Festival, hosted every August in Budapest, I got to see Kaleo and my absolute fave, Dua Lipa, AND YES, SHE WAS BLOODY MAGNIFICENT, even more so than I was expecting her to be.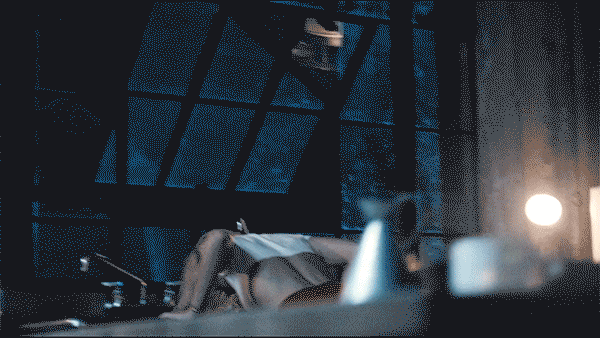 After arriving home, I immediately wanted to sit down and create this post, and I did get started on it, but it's only now, a whole year later, that I've finally wrapped up this post, featuring some of my top favorite artists.
Sadly, a lot has changed since then – recently I've been disappointed by Dua Lipa, who appropriated Native American culture, and disregarded the criticism she's received. Because of that, I'm opting for not including her on my list at this time.
On a happier note, I'm genuinely curious of who are the people you listen to, even if they are not on my list, in which case I'll make sure to check them out! So don't forget to comment who are YOUR faves.
Imagine Dragons
As the only artist I've seen twice so far, Imagine Dragons is certainly up there between my top faves. Their energy on stage is so fucking powerful and the band is fantastic live – Dan Reynold's voice is EVERYTHING. Also, I'll never forget that the second time I saw them was at a music festival, where the rain was pouring heavily and so we, the audience, were all getting soaked, BUT I didn't see anyone leave, so that tells you how GOOD Imagine Dragons was. Dan Reynolds walked to the front of the stage, instead of staying back where it was covered, and said "if you are standing in the rain, I'm standing in the rain." I'm –
Taylor Swift
I swear to you, there are non-mainstream artists on this list!! Really!! But yeah, I just couldn't leave Taylor off this list, who I've been a massive fan of since "I Knew You Were Trouble". That song still makes me sing at the top of my lungs if it comes on shuffle… as does most of her stuff. Out of all the artists mentioned in this post, she's possibly the one with the most songs that I just can't get bored of – All Too Well, for one, is a masterpiece.
I know a lot of people didn't like Taylor's Reputation era as much as 1989, but I'm freaking obsessed with 95% of the songs on the album, and I love how she changed up her sound… and she did the same with her current (Lover) era. I always wonder what's going to be her next sound, though – something similar? something completely different? I do believe she's still able to surprise the fuck out of us, so whatever it will be, I'm here for it.
Lorde
One of the most underrated artists of our era, I tell you. Pure Heroine was popular for sure, but her latest, Melodrama, didn't reach the highs it was supposed to. Come on, that album is fantastic – one of the best I've ever heard, to be honest. Sadly, despite the positive criticism, it was robbed at the Grammys, and she ended up releasing barely any singles/music videos from it. I AM HEARTBROKEN, OK. This era deserved to be stronger and longer.
I do wonder what she'll create next – will she go back to the Pure Heroine era, stick to Melodrama-styled songs, OR come up with something completely new? Honestly, I don't care, I just want more by her, and I want her to be given the appreciation she deserves.
Camilla Cabello
I liked Fifth Harmony, but what Camila has been releasing since leaving 5H has been a lot more interesting to me than anything they've done together. ¯\_(ツ)_/¯ That said, individually I'm looking forward to seeing more of the girls, especially Normani. She's released some great stuff, and I believe she'll blow us away with her talent.
I adore Camila's self titled album – it's so consistent, well-written and has quite a few unique songs. Every song she's released – collabs included – has been absolute gold, imo. I'd *love* to see her live, because her performances are always stellar, and HER VOICE is everything.
Little Mix

Oh boy, I'll never stop screaming about Little Mix – they are such a talented, inspiring and hard-working group who are so underappreciated in the music industry. I fell in love with them around the time they released Get Weird, and been an avid fan since then. Watching them constantly evolve has been such a treat.
They have this classic girl group sound mixed with current pop trends and it works, and sounds bloody amazing. Their harmonies especially are so beautiful – it's always a treat to get an acoustic performance from them. Their confidence, their voices and the way they rock each and every performance is just stunning. If you like pop music and haven't yet checked them out I *highly* recommended giving them a listen.
Years & Years
I was lucky enough to see Years & Years perform at a music festival a few years ago, and my god, they killed it. Their energy, their enthusiasm, Olly's outfits… I'm just… wow, one of the most fun concerts ever! I'm forever bitter over their second album not doing as well as their debut did, because it's just as good, or even better, in my opinion. They're coming to Hungary this summer, but I'm unable to attend this time, even though I'm dying to see them perform again.
Anne-Marie
Britain has been kindly supplying me with awesome female singers and groups, and I'm THANKFUL as fuck. Ever since hearing 'Alarm' by Anne-Marie I've been a fan – her voice is so unique, you could recognize it from hundreds of different artists. She also happens to put out bop after bop, plus her charisma and performing skills have sky-rocketed since her 'Alarm' days. First time I saw a performance by her, she was so awkward it was painful to watch, but she is killing it these days – vocals, moves, charisma… it's all there. Anyone into pop should check her out ASAP.
Queen
For me Queen has always been a band I'd have said I 'liked' were I asked but I wasn't a massive fan of – that is, I knew and loved quite a few of their songs, but I wasn't actively seeking out their songs. Seeing (the movie) Bohemian Rhapsody – which, no, wasn't as good as it could have been, but it was still a great experience – changed that; basically, I'm obsessed with their songs and because I'm more-or-less satisfied with Adam Lambert with Queen, I'd actually love to see them live. I mean, he is no Freddie, but he is good. I'm beating myself up, because they were here with Adam a few years ago, and my mom nagged me to go together… but I was a bit meh about it, so we never did go. 🙃
Alice Merton
Alice Merton is a relatively little known artist at the moment, but I'm hoping she'll only get more and more famous from here. She originates from Germany, and became popular in Europe with her song "No Roots" which ended up being one of my most listened songs on Spotify last year. Since then she's released her debut album, Mint, and I was blown away by it. She has a unique style that feels – to me – as if it was standing between rock and pop, but "No Roots", for example, has some electronic elements, as well. It all just feels very unique and her voice fits this style 1000%.
Shawn Mendes
Like many others, I first discovered Shawn when his single, Stitches, blew the hell up. In a couple of days I went from "why tf is MTV Hits forcing me to listen to this!?" to "wow, WHAT A SONG." That said, until his latest album I'd never really been a fan – yeah, he had some great songs, but his albums were full of weaker, forgettable songs, in my opinion. However, his latest, self-titled album is FANTASTIC from top to bottom. I can't count the times I've listened to it. It's just so calming and catchy, I adore it so much.
Ellie Goulding
I had the chance to see Ellie perform live a few years back, and that experience has skyrocketed my love for her. I mean, I'd already been a fan at that point, but seeing a full concert? Wow, just wow. After the concert, I listened to her albums over and over and over again. She has such a special voice, which is beautiful both on her albums and live, and I love how dedicated she is to the fight against climate change. I can think of few other artists who are as vocal about global warming and pollution as she is, and I respect that she is using her voice for something important.
Let's Chat!
I have a lot more favorites – too much for one post, so my question is – would you like to see more posts like these? Do you like any of these artists? Why/Why not? Who are your favorite artists at the moment? I'm always looking for new recommendations, so hit me with them!