Hello!  It's Sabrina again!  Today I thought I would talk to you about some of my favourite movies!  I previously wrote a post about my top nine Disney movies, so I figured I would exclude those this time around.  I was hoping that would cut down the list a bit, lol, but I've still ended up with seventeen movies (well, technically twenty) on my list (in no particular order) and I had to convince myself not to include honourable mentions. If any of these movies are on the TV, I change my plans immediately in order to watch them.  Also, I wrote the mini synopses myself so there are no spoilers. I hope you enjoy hearing about some of these movies – and hopefully you've seen some of them too!
Stardust (2007)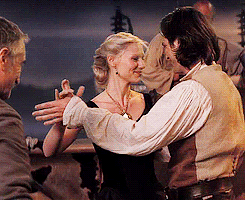 genres: fantasy, adventure, romance
about: Tristan sets out to collect a fallen star in order to win the love of Victoria and ends up on a wild adventure.
thoughts: I figured I'd get this one out of the way first, as I've mentioned it a few times on the blog already and I regularly talk about it in my real life too as it is my go-to answer for "favourite movie?".  My favourite thing about this story is the way all the characters' lives and motives happen to overlap and the way everything is connected in the end.  I also love the magic, obviously.
---
The Grinch (2000)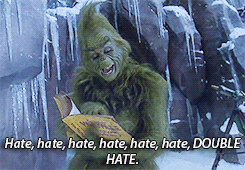 genres: Christmas, fantasy, comedy
about: Cindy Lou wants to reconnect with her love for Christmas by getting focusing on its true meaning, rather than material things.  As part of this, she tries to fix the town's relationship with The Grinch.
thoughts: I watch this movie every year around Christmas time with my brother and sister, and have ever since we were kids.  I love the themes and the whole atmosphere of the movie – the set and props and costumes are absolutely amazing.  It makes me feel like a kid again.
---
Sense and Sensibility (1995)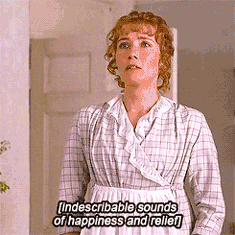 genres: romance, drama
about: The Dashwood sisters are forced out of their home after the death of their father and they meet some interesting people when they move into a cottage in another part of the country.
thoughts: I love the cozy feeling of this romantic movie – it is perfect to watch on a rainy day.  The characters are (almost) all so endearing and the scenery is beautiful.  I love the dynamic between the siblings, the shocking twists and the happy endings.
---
The Old Guard (2020)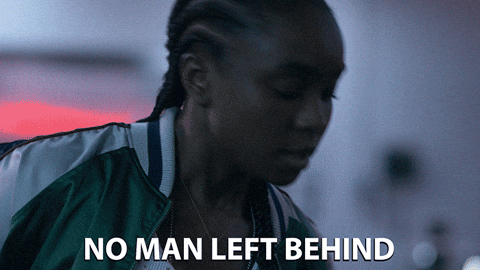 genres: action, fantasy
about: A group of immortal mercenaries run into trouble on a mission which threatens their existence.
thoughts: This is (obviously, considering the year it was released) a newer favourite of mine and I am so looking forward to the sequel.  I love the found family aspect of this movie as well as the main characters and the fast paced plot.  I also love the ending – particularly an aspect of it that reminds me of something I loved about Graceling by Kristin Cashore.
---
Peter Pan (1988)
genres: fantasy
about: Peter Pan decides he and the Lost Boys need a "mother" to take care of them, so he convinces Wendy and her brothers to accompany him to Neverland.
thoughts: This is another movie I have been rewatching since childhood!  We only have it on video, but fortunately you can actually find it on Youtube these days.  I'm much more familiar with this version over the Disney one.  Of course I am enticed by the story of Peter Pan – flying off to a beautiful, magical island where you will never grow old – but I also adore the music in this short little movie.
---
The Proposal (2009)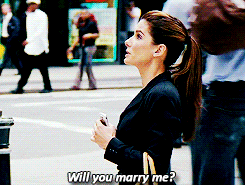 genres: romance, comedy
about: A businesswoman finds out she's going to be deported to Canada, so she "convinces" her assistant to marry her so she can stay.
thoughts: I feel like this is the first non-children's movie I saw in the cinemas and I believe I went and saw it with my Mum, but for the longest time I thought it was in 2008, so I don't actually know if any of that is true anymore, lol. Either way, this movie is so nostalgic to me and I love the romance in it. It is simply a lot of fun.
---
Annihilation (2018)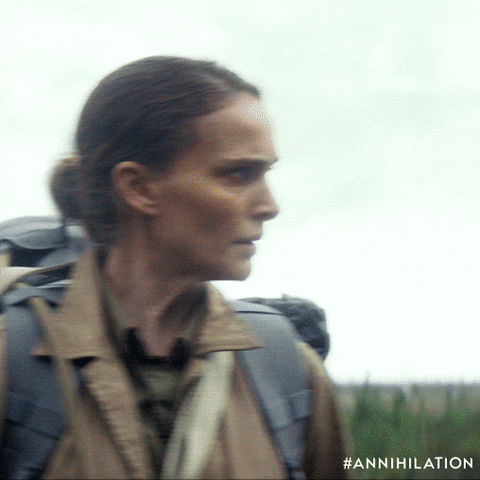 genres: sci-fi, horror, adventure
about: A biologist joins a research expedition team of women into an area cut off from the rest of the world by a mysterious, shimmering field of light.
thoughts: Another newer movie, this story truly captured my imagination and had me captivated the whole way through. I love the mystery surrounding the characters and the weird "area", as well as the intense visuals. The ending is so bizarre too and I fully appreciate that.
---
Spy Kids (2001) + Spy Kids 2: Island of Lost Dreams (2002)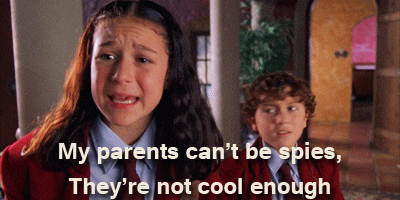 genres: action, adventure
about: When one of their missions goes wrong, Carmen and Juni discover their parents are spies and that only they can rescue them.  +  The Cortez family are struggling with the management of the OSS (Organization of Super Spies, apparently), and Carmen convinces Juni to go with her on an unauthorised mission to try and fix things.
thoughts: If I had to pick, Spy Kids 2 is my favourite of the four-movie series – I know so much of it by heart, there are so many iconic lines and there are more characters to love (and hate). However, the adventures of both movies are super intriguing and plain weird, so of course I adore them.
---
Pride and Prejudice (2005)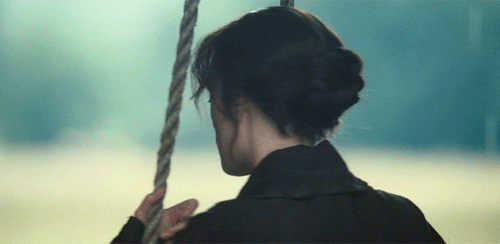 genres: romance, drama
about: New arrivals to town shake up the lives of Elizabeth Bennet and her family.
thoughts: I might not like this movie quite as much as Sense and Sensibility (or as much as the mini series, for that matter) but I still enjoy it a great deal. The aesthetic is gorgeous and of course I love the storyline too. And I have to admit I love making fun of the characters (especially Mr. Darcy) alongside my family.
---
Howl's Moving Castle (2004)
genres: fantasy
about: Sophie ventures away from home after being placed under a curse. Magic ensues!
thoughts: Being that this is based off of one of my favourite books, I was quite shocked when I first saw this movie and noticed its significant differences in storyline. However, it still retains the magic and the romance that made me love the book in the first place. The movie is filled with strange twists that make it very original and entertaining.
---
Back to the Future PI, II and III (1985, 1989, 1990)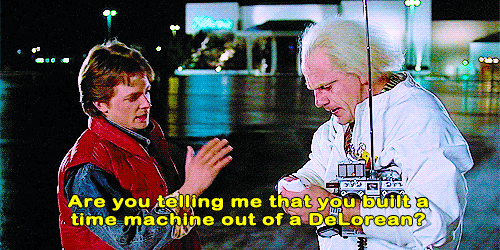 genres: sci-fi
about: Marty's good friend Doc Brown shares his latest invention – a time machine – with him, and he unexpectedly gets sent back in time.
thoughts: My parents got us to watch this series when we were younger, and we loved it. Like many of the other movies on this list, it's a lot of fun and it was entertaining to discuss the story with my family. I think this technically inspired my first fanfiction too, lol, as my Dad set us kids a project to write about what could have happened after the third movie. So yes, I definitely love these movies!
---
Notting Hill (1999)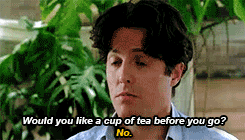 genres: romance, drama
about: A chance encounter between a bookseller and a famous actress leads to a whirlwind romance.
thoughts: This movie is one of my Mum's favourites – she and Dad love to tell us how they hadn't been overly familiar with the word "surreal" before, but after hearing it in this movie they noticed it everywhere. Anyway, I ended up loving the story when I first watched it too, and now count it as a favourite as well.
---
Spider-Man (2002)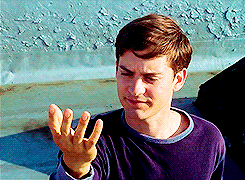 genres: superhero, action, sci-fi
about: Peter Parker is an average teen, until he's bitten by a genetically altered spider.
thoughts: I believe this is the first superhero movie I ever watched and what can I say? I instantly fell in love. It was such an exciting story and the characters were relatable and goodness did I want my own superpowers. Watching it back these days is also enjoyable – it has an earnest quality to it that makes it endearing rather than cringe-y (okay, it's still a bit cringe-y).
---
Romancing the Stone (1984)
genres: adventure, romance
about: Joan is an author that is thrust into an adventure when her sister is kidnapped.
thoughts: Another favourite movie that I have inherited from my Mum, lol, this adventurous movie is full of intrigue and so many other elements that I love, including the romance and the setting. I always have a soft spot for movies that feature authors as main characters, so I'm sure that factors into my enjoyment too.
---
Edge of Tomorrow (2014)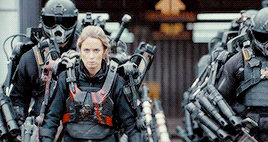 genres: sci-fi, action
about: There's an alien war and a time loop and the fate of humanity is at stake.
thoughts: My Dad watched this one night and the next he told me I had to give it a go too. I was not expecting to enjoy this movie as much as I did, but it surprised me and now it's one of my favourites! The storyline is so interesting and I never get bored of the (relatively necessary) repetition due to the time loop. The characters are perhaps not the strongest but the plot moves fast and is action-packed.
---
A Cinderella Story (2004)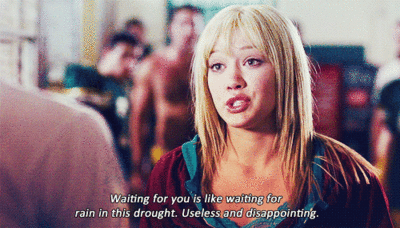 genres: romance, comedy
about: Sam is taken advantage of by her step-family after her father passes away and confides in her online friend.
thoughts: Watching this movie always takes me back to a simpler time, something that's always appreciated. Of course I adore the romance in this movie and I love that Hilary Duff stars alongside Chad Michael Murray. The messages of the movie are sickeningly sweet and overly optimistic, but I can't help but love them anyway.
---
The Outsiders (1983)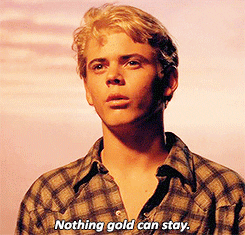 genres: drama, teen
about: Ponyboy is part of the Greasers gang, enemies of the Socs. Tensions between the two teen gangs grow and lead to some disastrous consequences for Ponyboy and his family.
thoughts: The final movie on this list is yet another movie I watched and loved because of my Mum's enjoyment of it. It has such an incredible atmosphere to it and the character dynamics are well-developed. Another bonus is the Elvis music featured! It's very funny when the lyrics line up quite literally to what is happening on the screen.
---
What do you think?
Do you like any of my favourite non-Disney movies? What are some of your favourite movies? Do you prefer a particular genre on your screen? Let me know!