Hello friends! You may or may not have seen that we haven't been sharing our wrap up posts in the past couple of months. As much as we liked sharing our wrap ups, the truth is that they became a tad bit tedious to prepare at the end of every single month. Originally, we planned to put our wrap ups to rest for a few months and then come back to them when we felt excited about them again. In the end, instead of bringing back the old format, we decided to mix it up a little and bring you something that's a bit different.
From this point on, we'll be sharing seasonal wrap ups instead of monthly wrap ups. We're excited for this format change and can't wait to hear what you think about it! We've made some changes to the topics and categories we include in the wrap up, but this will most likely keep changing depending on what we are currently interested in.
Personal Life
SABRINA
DECEMBER: Being the month of Christmas, December was a generally busy one. Lots of people scrambling to catch up before the holidays, plans to make and presents to buy. It was also my birthday month, and my family surprised me with a lot of things, the most memorable of them being a family trip to all-you-can-eat Japanese, which turned out great. Christmas itself was interesting – due to a massive rise in COVID cases, many of our friends and family found themselves as, at the very least, close contacts, and had to wait for test results before being able to celebrate and due to my sister having a bit of a cough, we decided not to attend Christmas Mass in person. The whole day was a bit subdued, but still good.
JANUARY: This month mostly consisted of me pretending it was still the Christmas season, and that I therefore was justified in doing nothing of consequence. Unfortunately this was also the month my sister and I were exposed to COVID in two separate incidents that occurred almost simultaneously. Fortunately however, despite the odds being against us, neither of us caught the virus and only had to deal with the minor inconvenience of isolating in our rooms for a few days. I was much luckier than my sister, though, because I only had to wait a couple of days before I got my negative result, whereas hers took an entire week! I'm glad we both ended up okay.
FEBRUARY: February was nothing short of hectic for me, and it seems March is going to feel that way too. I randomly got a job at the restaurant my sister works at – I wash the dishes on most weekdays now. I'm still adjusting to this sudden change in my life – I'm not used to spending so much time, well, doing things. I'm standing up all day, outside my house all day and working as fast as I can all day and I come home feeling sore and exhausted. Don't get me wrong, I'm glad for it and I imagine it is this way for most other people, but I don't think I'll be reaching my reading goals this year if February is anything to go by 😅
---
VERA
DECEMBER: Every year I'm incredibly excited for December to arrive, as I love Christmas. I love all the little – and not so little – things that one does in preparation for the holidays, like gift shopping, gift wrapping, decorating, and baking. Weirdly, I enjoy the preparations more than the actual holidays, but nonetheless, I had a really nice time during the holiday season! 🎄 As I said, I love gift shopping, but even more than that I love giving my friends and family their gifts and seeing their reaction, which was the highlight of this holiday season too. Due to the pandemic, I wasn't able to meet up with two of my friends, but I talked to them via Skype so we were still able to open our presents together. 🥰
JANUARY: With the COVID situation getting worse, I'll admit that I didn't really do anything social in January, which makes me sad. On a happier note, I discovered and fell in love with wordle this year, and I've been really enjoying playing it every day. I started it alone and then I got my colleague / friend into it as well, and now we do wordle (and taylordle!) together every day, which is a lot of fun. Speaking of, I'm happy that I started work at my company with someone that I became friends with, because working would be so dry if I didn't have someone to talk to via teams calls. 😅
FEBRUARY: February flew by extremely fast for me! The month brought some issues and changes at work, which were a bit stressful and taxing. That said, I really believe it's important to put work aside after work hours, so that's something I've been aiming for since I started to work full time in July. (And, dare I say, I think I'm quite good at this.) Due to COVID – I feel like I'm the only person still worried about it, lmao – I still didn't do a lot of social stuff in February, but I'm becoming more open to the possibility at least. 😅 February is when we have "Farsang" in Hungary, which is like a carnival season. It's mostly celebrated by kids these days, but a tradition I'm quite fond of is making donuts, so I did that twice in February. 🍩
Reading Highlights
SABRINA
DECEMBER: number of books: 6 | average rating: 3.3
favourite book: Maybe A Girl Like Her isn't my favourite book by Talia Hibbert, but it was still amazing! The writing style was exactly what I was hoping for, and the main character was spectacularly well-developed. I love this author and I am so glad that my library has now acquired a lot of her older books. I'm so looking forward to continuing with this series!
JANUARY: number of books: 8 | average rating: 3.42
favourite book: Call It What You Want is my fourth Brigid Kemmerer book and I can say with confidence that it won't be my last! I loved how realistic I found the characters and the way the extreme complexities within their lives are handled. It was great to have both main characters' perspectives and I loved that there were side characters that are well developed and integral to the plot as well as the main characters' lives.
FEBRUARY: number of books: 6 | average rating: 3.08
favourite book: I was expecting to enjoy Transcendent Kingdom by Yaa Gyasi for the inclusion of a main character in the field of science, but I ended up being most drawn to the exploration of religion and its various effects on people. I thought it was an exceptional novel with multiple important discussions.
---
VERA
DECEMBER: number of books: 16 | average rating: 4.33
favorite book: Given what a massive fan of Sophie Gonzales I am, I knew I would adore If This Gets Out, which she co-wrote with Cale Dietrich, and I was right! The best part of this book is how multi-layered it is – besides having a romance at its center, it also focuses on friendship, family, as well as on how the music industry controls and exploits (young) artists.
JANUARY: number of books: 18 | average rating: 4.2
favorite book / author: This whole season has been about K.J. Charles and her wonderful novels – I love how captivating and engaging her books are, and they have brought me so much comfort during the last couple of months. In truth, I could pick multiple books by her by her for each month, as I've been going through her backlist, but I held myself back and only dedicating my January highlight to her.
FEBRUARY: number of books: 15 | average rating: 4.2
favorite book: In February, I continued to read K.J. Charles backlist – I'm nearly done with all of her books, sadly – and I was also in the mood for horrors and mystery-thrillers. My favorite book of these genres in February was The Ghost Sequences by A.C. Wise, which is a wonderfully spooky short story collection.
Films and Television Shows
SABRINA
SPIDER-MAN: NO WAY HOME: I have to admit, my expectations were fairly low going into this movie – no matter how many good reviews I saw, I was not swayed. So I'm happy to report that this movie got three and a half stars from me, and I really enjoyed it! Plenty of issues, but enough good stuff to keep me entertained.
PRETTY SMART: I was absolutely not expecting to enjoy this Netflix tv show as much as I did! Unfortunately this means I need to beg you all to watch it, because I will be devastated if it doesn't get another season! I ended up adoring this cast of goofy, over-the-top characters and the dilemmas they find themselves facing. Please, give it a shot!
BROOKLYN NINE-NINE: It's been a long time coming, but my siblings and I finally finished watching this fantastic series this year. There were lots of ups and downs in the final season, but it ultimately ended in a good, satisfying place.
---
VERA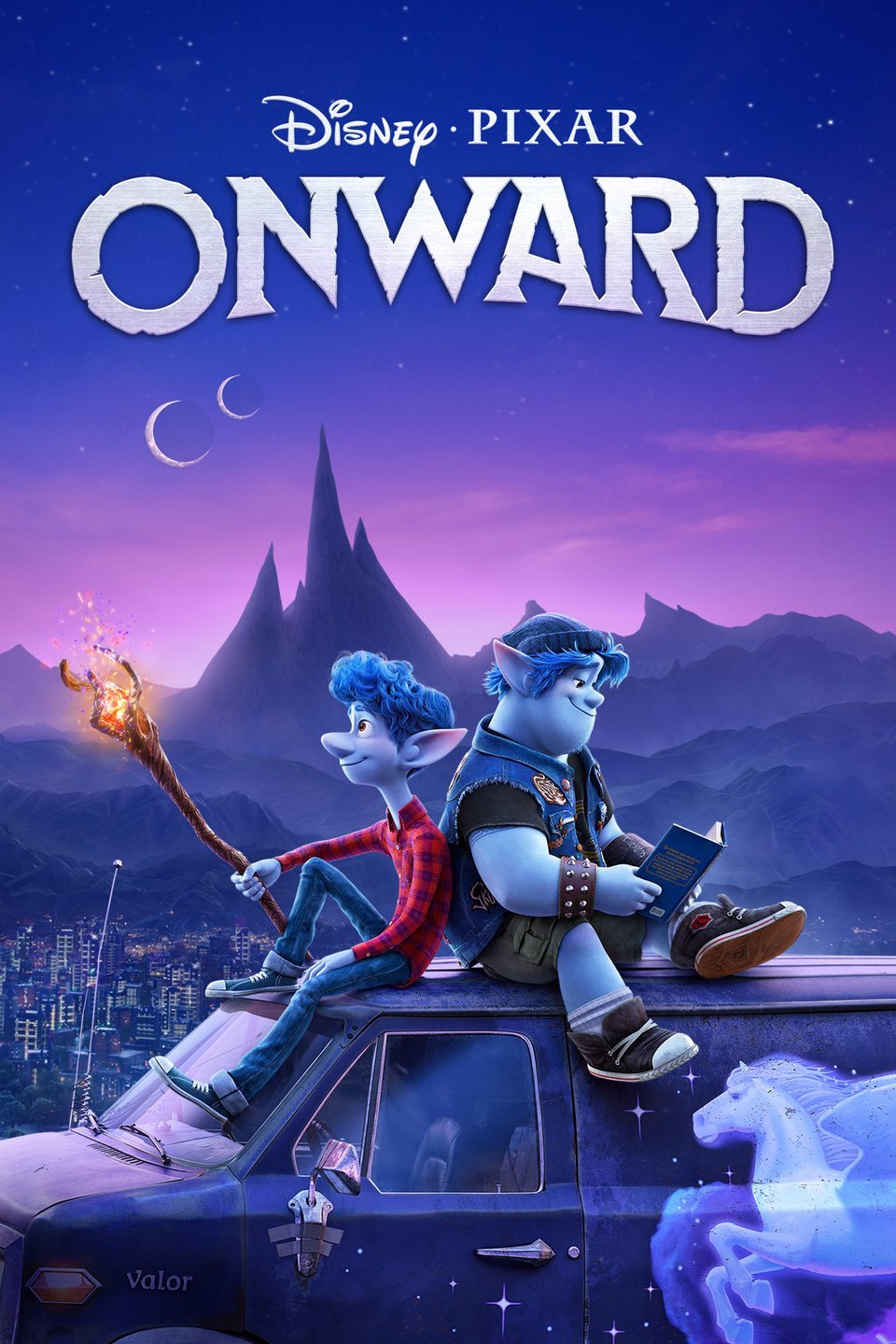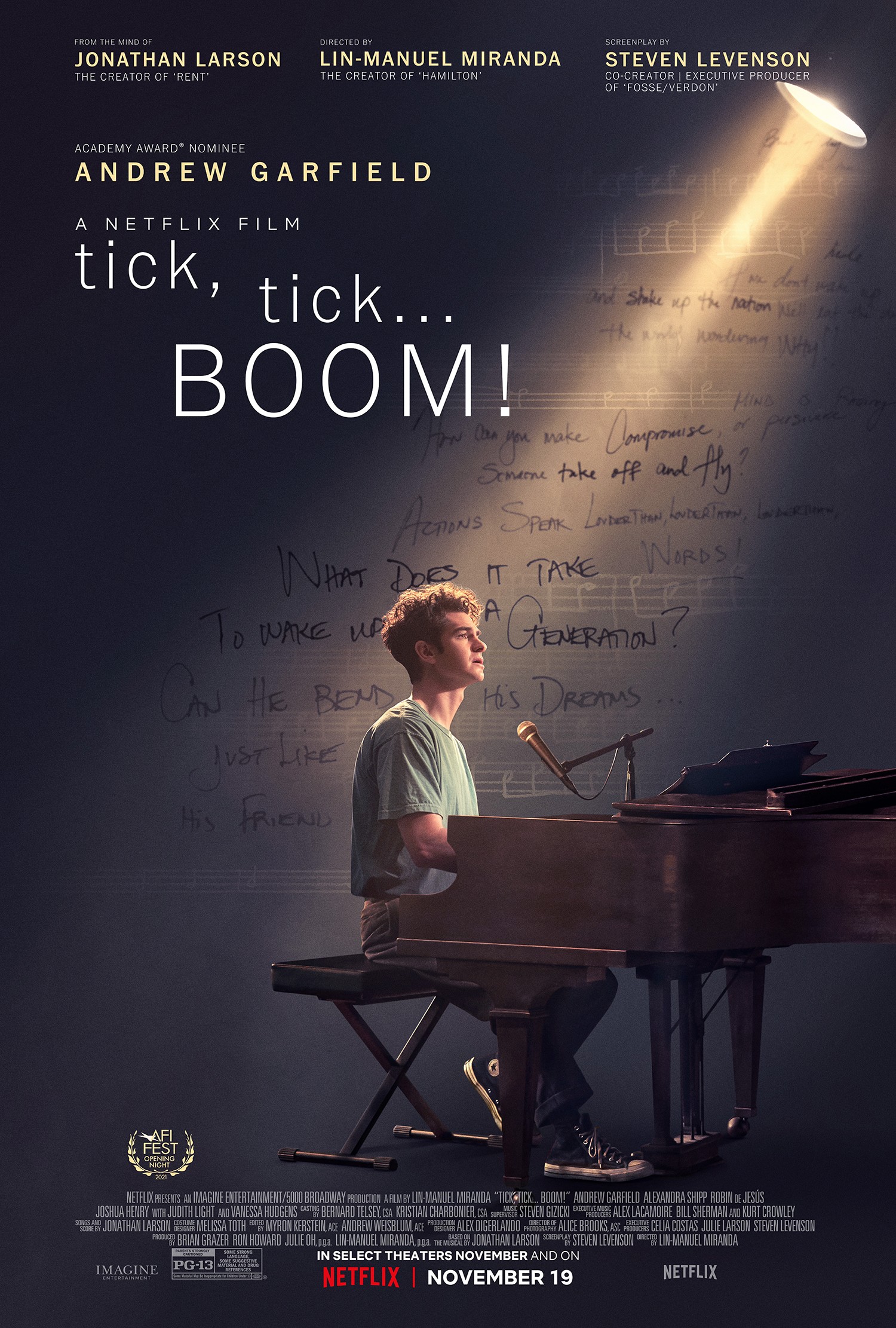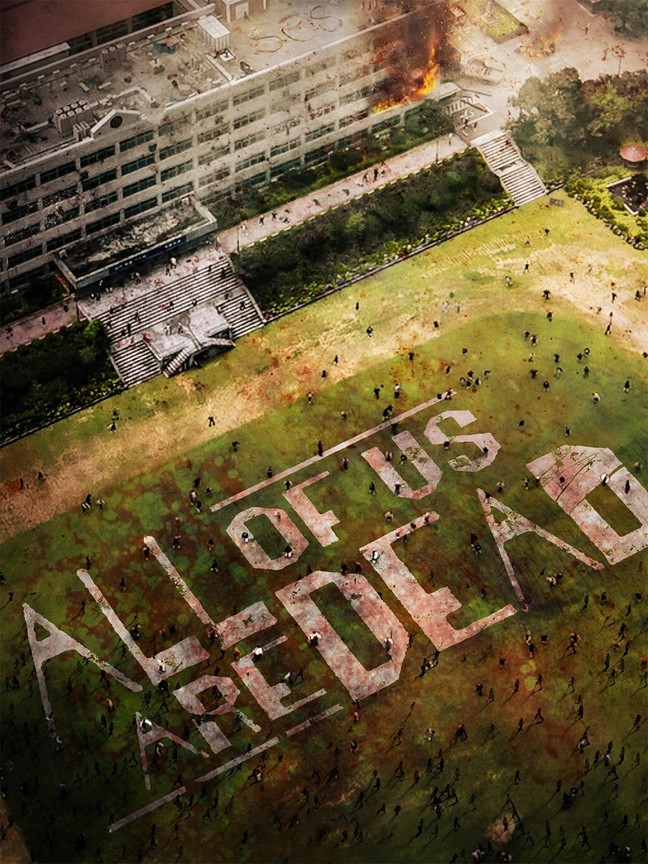 ONWARD: I watched Onward during the holiday season with my mom, and while it went into a different direction than I expected / was stranger than I expected, we both ended up loving it. It's not my favorite animated film and it has its faults, but it's overall very entertaining.
TICK, TICK… BOOM!: I'm a big fan of musicals, so I was really excited when I heard about tick, tick… BOOM, especially after seeing a lot of positive feedback for the film. At this point, I've already seen the film twice, loved it both times, and I'm sure I'll watch it again in the near future. I genuinely believe this is one of the best musicals I've ever seen.
ALL OF US ARE DEAD: I'm not the fastest when it comes to tv shows, so I haven't yet finished All of Us Are Dead, but man, I'm enjoying this show so much! From the get go, I've been really invested in the plot and the characters. I feel like the best part of the show is the way it manages to serve me surprise after surprise, as well as how emotional it gets at parts, which isn't something I was expecting. This has been a really exciting ride so far, and I'm hoping the second half won't disappoint either.
Music
VERA
This was the easiest part of the post to put together, as I started using last.fm back in November. The only thing I needed to do was filter for the last 90 days, and voila, I had the three albums listed above. 😊
Red (Taylor's Version) – All Too Well (10 Minute Version), Babe
This has been my most listened to album continuously since it was released. Looking back, I can't believe I was disappointed when I saw that Red TV would be next; clearly, this is one of Taylor's most iconic albums and it is impossible to get bored of.
tick tick… BOOM! – 30/90, Louder Than Words
After my rave about this film above, I doubt it comes as a surprise that I have listened to the soundtrack many-many times. In particular, I love 30/90 and Louder Than Words, but the whole soundtrack is great.
You Signed Up For This – I'm Trying (Not Friends), Elvis Song
I fell in love with Psycho by Masie Peters last year, but it wasn't until 2022 when I listened to other songs by her. I'm really impressed by You Signed Up For This, and it was one of my favorite albums to listen to this winter.
Games
SABRINA
My siblings and I got a Nintendo Switch for Christmas, and it's been a big part of my life ever since 😅 These are the three games I've been playing the most!
MARIO KART 8 DELUXE: The quintessential Nintendo game, Mario Kart has been a favourite of ours for a long time, but I have never played so many races in such a short time as I did between Christmas and New Years. I loved learning the new-to-me tracks and unlocking more karts, as well as playing with and against my family.
POKEMON SWORD: I talked a lot about Pokemon in one of my last posts (I matched book cover designs to my party pokemon!), so I won't go on for too long, but it was such a joy to rediscover my love for this franchise and the fun of raising and catching Pokemon.
THE LEGEND OF ZELDA: BREATH OF THE WILD: I'm still making my way through this, which probably comes as no surprise to those of you familiar with it because there is just so, so much to do. My brother raced through the main quest, but I am trying my hardest to discover every secret and explore every corner of this game!
Blogging
FAVORITES FROM OUR BLOG
click on the pictures to read them! 😊
---
FAVORITES FROM THE BLOGOSPHERE:
Looking Ahead
SABRINA
Portrait of a Thief by Grace D. Li – April 5th
Ocean's Eleven meets The Farewell in Portrait of a Thief, a lush, lyrical heist novel inspired by the true story of Chinese art vanishing from Western museums, about diaspora, the colonization of art, and the complexity of the Chinese American identity.
Queen of the Tiles by Hanna Alkaf – April 19th
They Wish They Were Us meets The Queen's Gambit in the world of competitive Scrabble when a teen girl is forced to investigate the mysterious death of her best friend a year after the fact when her Instagram comes back to life with cryptic posts and messages.
The Fae Keeper by H.E. Edgmon – May 31st
In the heart-stopping sequel to The Witch King, Wyatt and Emyr attempt to rebuild Asalin despite unexpected new enemies within their kingdom.
---
VERA
Our Wives Under the Sea by Julia Armfield – March 3rd
Miri thinks she has got her wife back when Leah finally returns after a deep-sea mission that ended in catastrophe. It soon becomes clear, though, that Leah is not the same and that their old life may be out of their reach.
Never Been Kissed by Timothy Janovsky – May 3rd
Wren Roland has never been kissed, but he wants that movie-perfect ending more than anything. Feeling nostalgic on the eve of his birthday, he sends emails to all the boys he (ahem) loved before he came out.
The Hacienda by Isabel Cañas – May 3rd
Mexican Gothic meets Rebecca in this debut supernatural suspense novel, set in the aftermath of the Mexican War of Independence, about a remote house, a sinister haunting, and the woman pulled into their clutches.
Let's chat!
How have the last three months been for you? Did you find any new favourite books or movies? And what's your favourite kind of donut? Let us know!