Hello friends! It's Vera here today. I love Christmas and this year, I started to get into the Christmas mood earlier than ever before – in October. Actually, I started purchasing Christmas presents early September, so maybe even earlier than October? Anyhow, that goes to show how much I adore Christmas, with all that it entails – gift shopping, gift wrapping, baking, putting up decorations, watching Christmas films and listening to Christmas music… it's truly the best time of the year. In today's post, I'll attempt to help you all get into the Christmas mood by recommending a couple of Christmas novels (+ films) I enjoyed. 🎄
Shout out to Roberta whose pros/cons review sections inspired the formatting of this post!
The Afterlife of Holly Chase by Cynthia Hand
On Christmas Eve five years ago, Holly was visited by three ghosts who showed her how selfish and spoiled she'd become. They tried to convince her to mend her ways.

She didn't.

And then she died.

Now she's stuck working for the top-secret company Project Scrooge–as the latest Ghost of Christmas Past.

Every year, they save another miserly grouch. Every year, Holly stays frozen at seventeen while her family and friends go on living without her. So far, Holly's afterlife has been miserable.

But this year, everything is about to change. . . .
age / genres: ya fantasy with contemporary elements
pros: It's a delight to see the morally gray heroine form relationships with others, develop as a person and realize the error of her ways.
cons: I found the ending off-putting and hard to swallow – not only did it lower the stakes of the whole story, but an aspect of it also felt icky.
Headliners by Lucy Parker
For years, rival TV presenters Sabrina Carlton and Nick Davenport have traded barbs on their respective shows. The public can't get enough of their feud, but after Nick airs Sabrina's family scandals to all of Britain, the gloves are off. They can barely be in the same room together—but these longtime enemies are about to become the unlikeliest of cohosts.

With their reputations on the rocks, Sabrina and Nick have one last chance to save their careers. If they can resurrect a sinking morning show, they'll still have a future in television. But with ratings at an all-time low and a Christmas Eve deadline to win back the nation's favor, the clock is ticking—and someone on their staff doesn't want them to succeed.

Small mishaps on set start adding up, and Sabrina and Nick find themselves—quelle horreur—working together to hunt down the saboteur…and discovering they might have more in common than they thought. When a fiery encounter is caught on camera, the public is convinced that the reluctant cohosts are secretly lusting after one another.

The public might not be wrong.

Their chemistry has always been explosive, but with hate turning to love, the stakes are rising and everything is on the line. Neither is sure if they can trust these new feelings…or if they'll still have a job in the New Year.
age / genres: adult, contemporary romance
pros: The romance is an incredible example of the hate-to-love trope: the characters truly dislike each other; them overcoming their issues / past mistake(s) as they get to know each other better feels very well-written.
cons: I found the book a tad bit rushed at parts, and ultimately I didn't think it deserved five stars from me – that being said, I'm interested to see if a reread might change my opinion.
Decked with Holly by Marni Bates
Smartly blending of-the-moment pop culture references and timeless themes, Bates follows her YA debut, "Awkward", with a hilarious, over-the-top adventure about a teen girl who becomes the fake girlfriend of a cute rock star.

Taking a Christmas cruise with her two cousins from hell isn't Holly's idea of a good time. And when seasickness forces her into an open suite, she's pepper-sprayed by a gorgeous guy called Nick. But when Holly makes her exit, she's greeted by a horde of screaming teenage fans. Because Nick happens to be Dominic Wyatt, drummer for one of the hottest bands in America. Suddenly rumours are swirling and Holly's face is plastered all over the Internet. The band can't risk a scandal destroying their family-friendly image, so Dominic convinces Holly to be his fake girlfriend – just for two weeks. How bad could it be to be "fauxmantically" involved with a cute rock star? She's about to find out…
age / genres: ya, contemporary romance
pros: It's an adorable, albeit cheesy, YA romance that I flew through incredibly fast, in other words, it's the perfect choice for a quick holiday read.
cons: Like I said above, it's definitely cheesy and unrealistic – but again, that's exactly what makes it so fun. Also, I recall it is stereotyping some of its female characters, which is always frustrating to see.
Twelve Days of Christmas by Debbie Macomber
Friendly and bubbly, Julia Padden likes nearly everyone, but her standoffish neighbor, Cain Maddox, presents a particular challenge. No matter how hard she's tried to be nice, Cain rudely rebuffs her at every turn, preferring to keep to himself. But when Julia catches Cain stealing her newspaper from the lobby of their apartment building, that's the last straw. She's going to break through Cain's Scrooge-like exterior the only way she knows how: by killing him with kindness.

To track her progress, Julia starts a blog called The Twelve Days of Christmas. Her first attempts to humanize Cain are far from successful. Julia brings him homemade Christmas treats and the disagreeable grinch won't even accept them. Meanwhile, Julie's blog becomes an online sensation, as an astonishing number of people start following her adventures. Julia continues to find ways to express kindness and, little by little, chips away at Cain's gruff façade to reveal the caring man underneath. Unbelievably, Julia feels herself falling for Cain—and she suspects that he may be falling for her as well. But as the popularity of her blog continues to grow, Julia must decide if telling Cain the truth about having chronicled their relationship to the rest of the world is worth risking their chance at love.
age / genres: adult, contemporary romance
pros: Not only does it has a fun sunshine x grumpy dynamic, but it also uses one of my favorite tropes – character A taking care of character B when the latter is sick.
cons: It's super-short, which makes it a fast, unputdownable read, but it also means that certain things could have been better developed.
Merry Inkmas by Talia Hibbert
"There's a beast inside of me. I keep it caged. You drive it wild."

Cash Evans has come a long way since his troubled childhood, but all the wealth he's earned as a tattoo artist can't fix the hole in his heart. He knows that the sweet barista who haunts his dreams is off-limits… But life doesn't always go to plan.

"There isn't a man on earth who could ruin me."

Bailey Cooper is determined to learn from her mother's mistakes. She's seen how cruel love can be, and she's not about to sacrifice her self-respect for a relationship. But when a bad boy with a heart of gold comes to her rescue, she finds herself wondering if this beast might just be her Prince Charming.
age / genres: adult, contemporary romance
pros: Despite Merry Inkmas being only a little more than 200 pages long, it reads like a fully fleshed romance novel with well-written characters and a fantastic, lowkey slow burn, romance.
cons: For some reason I rated it four stars… but I honestly can't remember why, so I think a reread will probably round up that rating.
We Are Okay by Nina LaCour
You go through life thinking there's so much you need…

Until you leave with only your phone, your wallet, and a picture of your mother.

Marin hasn't spoken to anyone from her old life since the day she left everything behind. No one knows the truth about those final weeks. Not even her best friend, Mabel. But even thousands of miles away from the California coast, at college in New York, Marin still feels the pull of the life and tragedy she's tried to outrun. Now, months later, alone in an emptied dorm for winter break, Marin waits. Mabel is coming to visit, and Marin will be forced to face everything that's been left unsaid and finally confront the loneliness that has made a home in her heart.
age / genres: ya contemporary
pros: Not only is We Are Okay one of the most atmospheric contemporary novels I've ever read, but the complex relationship between the main character and her ex / best friend was also fantastically written.
cons: Those who don't enjoy slower paced novels will probably not be big fans, but I found the pacing perfect.
Wrapped Up in You by Talia Hibbert
William Reid is nothing special, except for his billion-dollar acting career and his, you know, face. (Apparently, it's a good one.) Winning 'Sexiest Man Alive' was nice, but this Christmas, he has more important goals in mind… like finally winning over his best friend's little sister, the super-smart and kinda-scary Abbie Farrell.

When a blizzard leaves Will and Abbie alone at Grandma Farrell's house (if bunking with 27 pets counts as 'alone'), it's the perfect opportunity to pull off a Christmas miracle. Convincing clever, frosty Abbie to give Will a chance will take more than mistletoe, but hiding his lifelong crush on her is no longer an option.
age / genres: adult, contemporary romance
pros: Wrapped Up in You is a novella that feels just as fleshed out as a full novel – it has incredible characters, an enjoyable romance and lots of pets. In other words, it's the perfect romance.
cons: None.
Christmas Movies I Love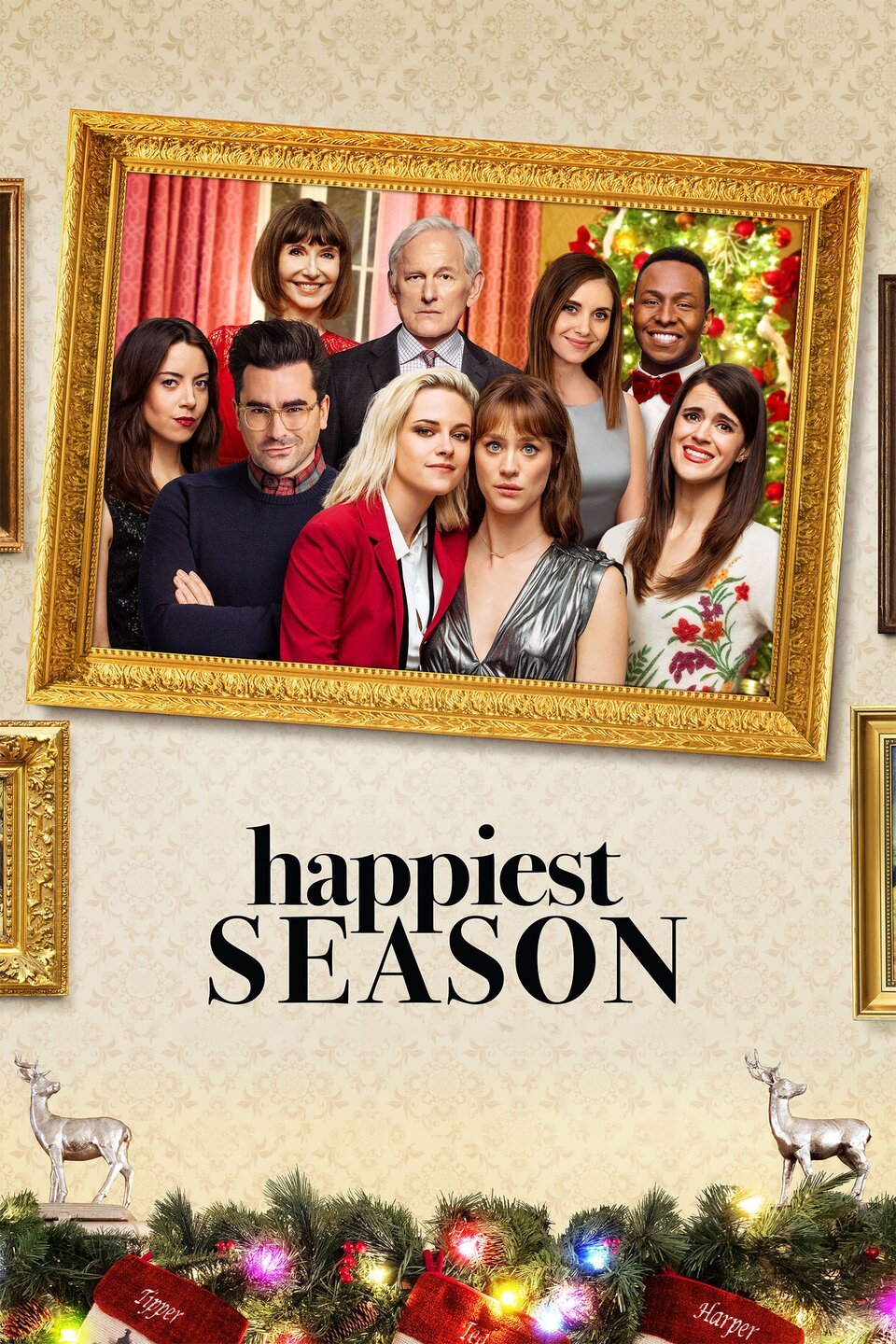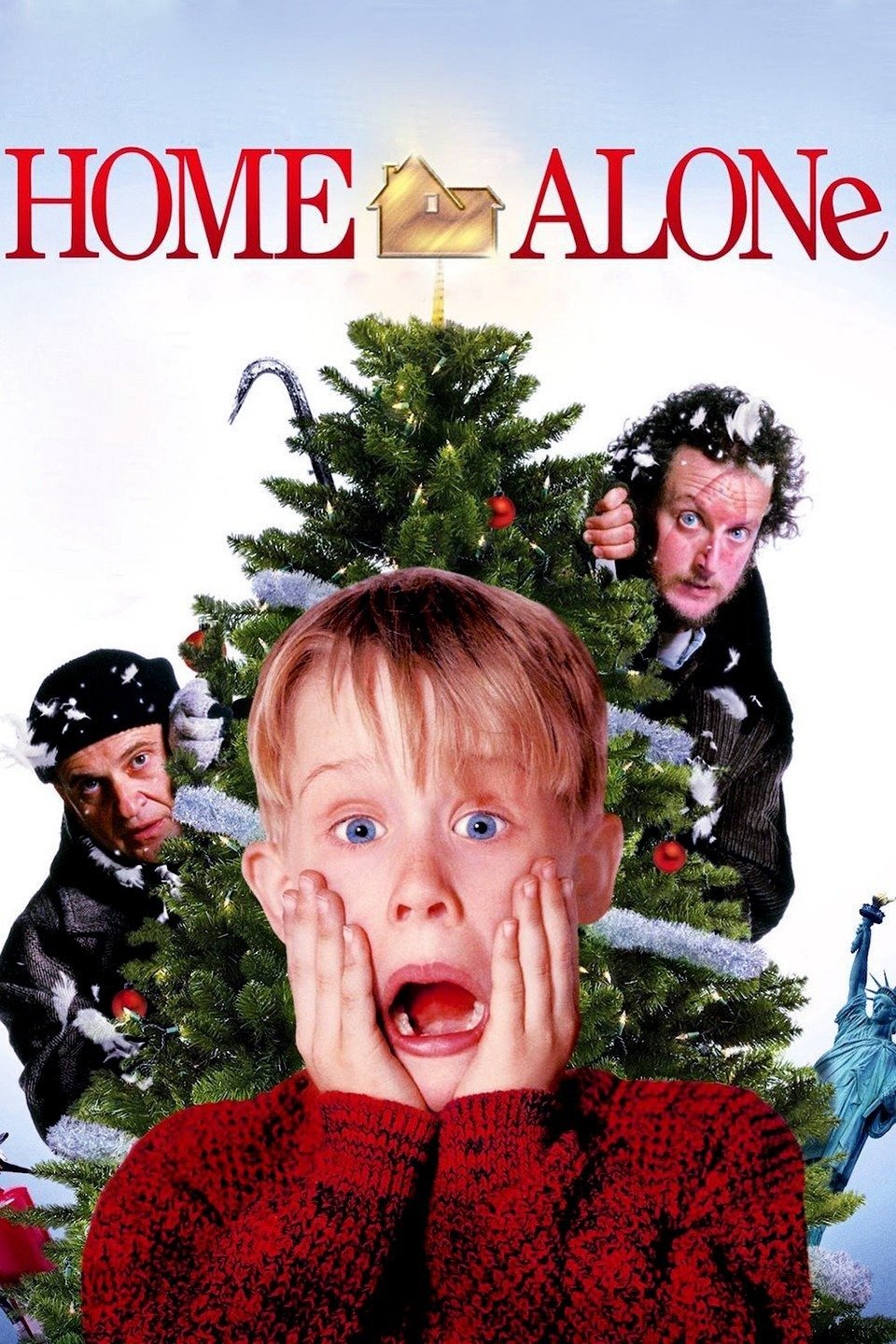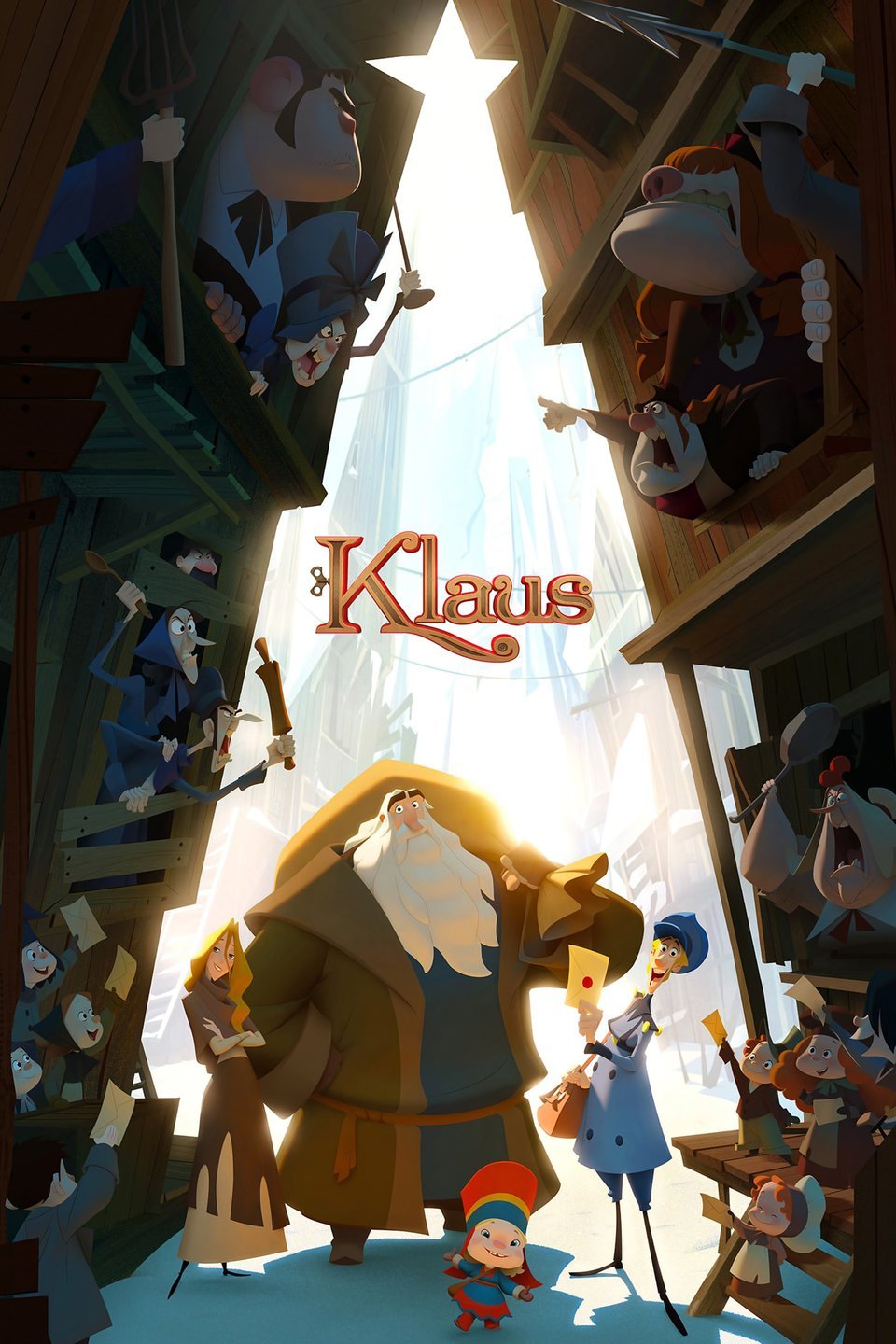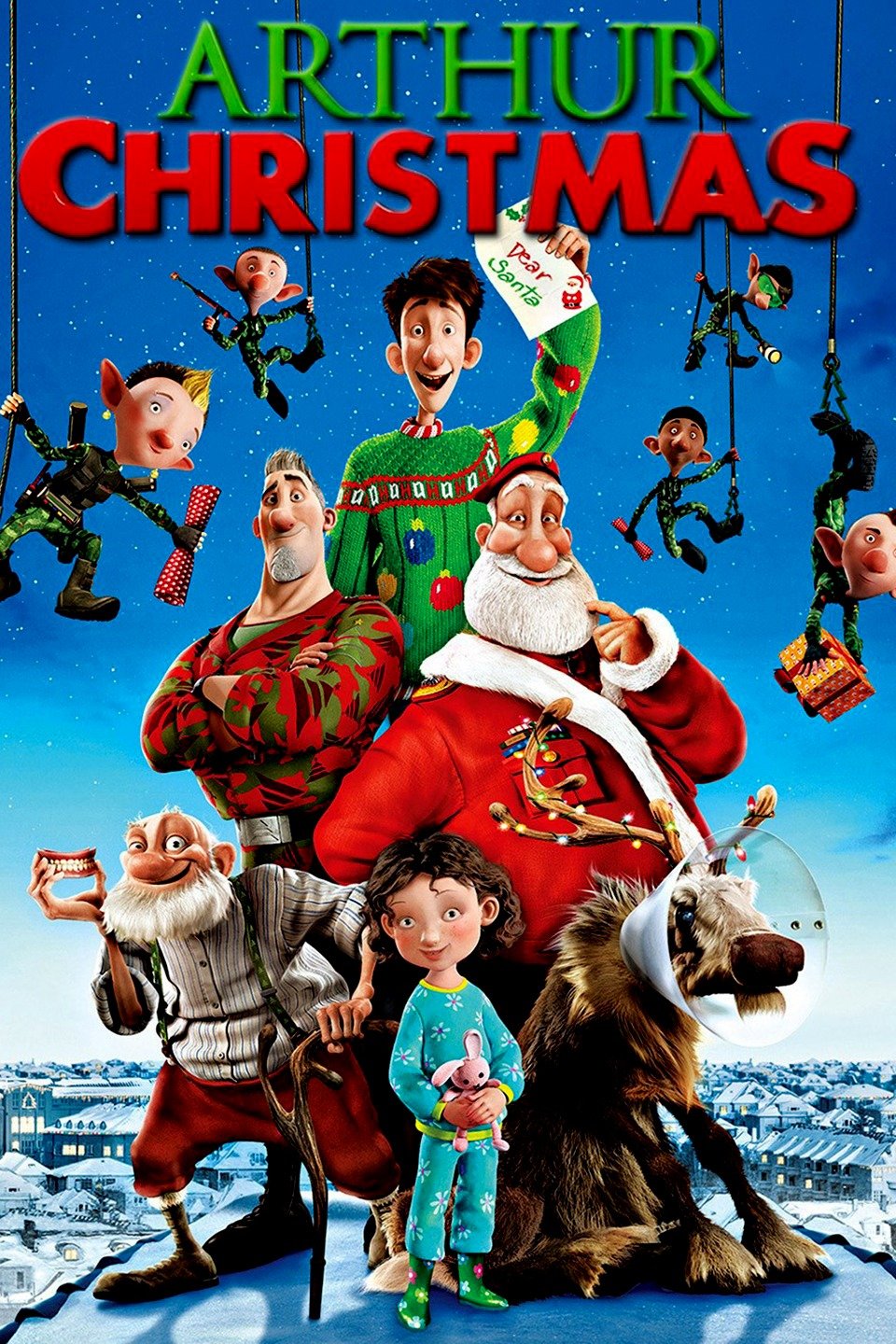 Happiest Season:
I know this wasn't everyone's cup of tea, but personally, I loved the Happiest Season. I really adored the characters, especially the characters played by Kristin Stewart and Dan Levy, and I had a ton of fun watching this with one of my friends.
Home Alone:
This is an absolute classic that I watch every. single. year. Despite the fact that I've seen it many-many times, it never disappoints and always makes me laugh.
Klaus:
Klaus is an interesting animated film – for a film for children, it has a darker, melancholic mood. I also really loved that the animations looked different from the animation style that is currently popular.
Arthur Christmas:
Arthur Christmas is another film I watch every year – it's both entertaining and heartwarming, which is such a good Christmas combo. It also has well-crafted – albeit flawed – characters and is always a delight to watch.
Let's chat!
Are you excited for the holiday season? What part of the holidays do you enjoy the most? Have you read / watched any of the titles I mentioned?