Hi everyone! Blogging wise, October has been a fantastic month – we have so loved sharing all our Spooky October content with you all, along with our marvellous guest posters', as well as seeing everyone else's amazing Halloween and autumn inspired posts! The end of the year is fast approaching so we hope you all enjoy these last two months of 2021 – Halloween has passed, and now we are getting into the Christmas spirit 😛 Before we share our October Wrap Up, here are a few resources that we like to show you:
WHAT WE DID
Vera:
Early October, I went shopping with one of my friends and her mom as I really needed a new winter coat. (I know, I go shopping literally every month these days, it's an issue. 😭) No matter who I talk to, everyone agrees that shopping for a winter coat is a pain, so imagine my surprise when I found a cheap coat in the first shop we went to. I also bought a cute top at the same place and a new bag a bit later that day, so it was definitely a really successful shopping trip. Also in the first half of October, I took a day off on a Friday and my mom and I went to the zoo. It was pretty chilly, but that is to be expected in October, so we braved on and had a lot of fun. Best of all, since I've been to the zoo earlier this year they've gotten Vietnamese pot-bellied pigs that were so cute that I broke out in a run when I saw them. 😅
While October was all about Halloween here at Wordy and Whimsical, I slowly but surely started to get into the Christmas mood throughout the month. There is a Christmas shop – called Karácsonyház – in Hungary that my mom and I have wanted to check out for about two years and we finally did so this year! Due to the rising covid case numbers we wanted to visit it as soon as possible, so we did so shortly after it opened its doors for the holiday season. The place was just as magical as we expected it to be, filled to the brim with all sorts of Christmas stuff. I may or may not have bought a beautiful winged pig for myself. (For those who don't know or didn't figure it out in the previous paragraph, I love pigs like, a lot.) My mom and I also bought presents for some of our respective friends, because like I said, the shop was full of gorgeous things.
Other than these things, I only have a few smaller updates, the first being kind of significant: my probation period, which was three months long, is over so I'm now a permanent employee at the company I work for. 🥳 Logically, I didn't expect to be fired because it's not like I don't do my job, but I still worried, so this is a huge relief. I spent the rest of the month reading, watching films – on my own and with friends – and catching up / talking / going on walks with my friends. We also watched Dune at the cinema and went shopping afterwards. Overall, October was a good month. 👻
Sabrina:
October was another month spent in lockdown, supposedly making my city, Melbourne, the most locked-down in the world. So, it's been a relatively boring month. Additionally, I have now thankfully received two doses of the vaccine!! 🥳 It made me a little bit sick, but not too bad. We are also no longer in lockdown, which I certainly have complicated feelings about. Case numbers don't seem to be down significantly enough and now testing numbers are down a lot as well, and deaths are fluctuating wildly from day to day. I don't want to celebrate prematurely. And having said that, my family got together with our family friends on Sunday to catch up, and the next day everyone found out one person in attendance had potentially been in contact with a positive case. We're all fully vaccinated so we aren't panicking yet, but it's a stark reminder that just because the state is opening back up it doesn't mean the danger is over.
WHAT WE READ
Vera:
I read 14 books during the month of October, which is a pretty good number, even if some of them were decidedly on the shorter side. As for my average rating, it was 4.07 which isn't my best this year but again, it's a solid number that I'm happy with. As it's become my habit in the past couple of months, I'm only going to highlight the books I loved – so let's get to them, shall we?
UNDER THE WHISPERING DOOR was a conflicting one for me. One the one hand, it took me quite a bit of time to get into the novel, but on the other hand I found it really heartwarming and wholesome. Initially, I rounded my rating of it up to five stars, however, the more time went by, the less sure I was of that rating, so I've just changed my rating to four stars as I'm writing this post. It's definitely a good book but it has pacing issues which meant that I had to force myself to continue reading at multiple points. Still a solid read that is recommended for fans of The House in the Cerulean Sea. ★★★★
MY HEART IS A CHAINSAW: Given that I really enjoyed Stephen Graham Jones' The Only Good Indians, I was really excited for My Heart Is a Chainsaw. Thankfully, it did not disappoint – it was an engaging, twisty horror novel that kept me on the edge of my seat. The fact that I wasn't sure how far we could trust our main character and her judgement of what was happening in her town made for a really tension-filled horror. The main issue I had with the book is that I felt that the supporting cast – basically everyone other than the heroine – could have been more fleshed out, could have felt more real. Other than that, I loved My Heart Is a Chainsaw. ★★★★
THE ONE is a thriller I've wanted to read for ages, but I was always scared that my massive expectations for it would ruin it for me. I'm pleased to inform you that that wasn't the case – in face, The One was my favorite novel of October. Initially, I was scared that the fact that we follow multiple characters – none of whom are connected to each other – would mean that the pacing would be all over the place and that I'd be annoyed when we switched from one character to another. Miraculously, all of the characters were really intriguing and well-written, so I was equally invested in all of their stories. Speaking of being invested in the novel – I was really impressed by all the shocking twists and reveals Marrs managed to fit into the book. Overall, The One deserves all the hype it's received. ★★★★★
MALIBU RISING: I was scared of this novel, because despite Taylor Jenkins Reid having written one of my all time favorites (The Seven Husbands of Evelyn Hugo), she is a bit of a hit or miss author for me. Thankfully, Malibu Rising was a definite hit as I was fully invested in this book, at least for the most part (more on this later). I found the characters well-developed and captivating, and I could not look away from all the drama that went down throughout the course of this novel. A truly entertaining novel, with many emotional ups and downs. Above, I said that I enjoyed Malibu Rising "for the most part," so let me explain that – the second half, during Nina's party, we were suddenly given glimpses into the lives of random people, which was a bit frustrating as a few pages are hardly enough to make me care about these people, so all these parts did was to take me away from the main characters and their story. ★★★★
A DOWRY OF BLOOD is on the short side with its less than 300 pages, but boy did it leave an impression on me! It's a beautifully, lyrically written historical novel that follows Dracula's brides, in particular Constanta, our narrator. The story is written in a letter format, as Constanta is addressing this story to her husband – the vampire who turned her – that she murdered to get out of their toxic relationship. The story portrays an abusive relationship and shows the different ways in which abuse victims react to their abuser and the trauma their abuser inflicts on them. It's definitely a difficult read, but one that is 1000% worth reading for those who won't be negative affected / triggered by the abusive relationship at the novel's center. ★★★★★
JADE CITY was a reread – and a buddy read with Sabrina – and it was just as good the second time around as it was when I'd first read it. I love how well-crafted the world is and how easy it is to visualize everything even as someone that doesn't usually sees what I'm reading very clearly. Besides the cool world and the killer plot, my favorite thing about Jade City is its cast of characters – I love that everyone feels complex and well-developed, be those people on the main characters' side or on the other side. I'm excited to reread Jade War during November and then jump into Jade Legacy when Sabrina and I can both get our hands on a copy. (Although I'm not going to lie – Fonda Lee can be cruel so I'm also really scared of Jade Legalcy, lmao.)
Sabrina:
This has been a relatively okay reading month for me – I found two new favourites, which is great, and only had one read where my feelings weren't mostly positive. I must admit around half the books I picked up ended up being middle-of-the-road, though. Let me tell you about a few…
SILVER IN THE WOOD was a reread for me, as I want to read the sequel, Drowned Country, in November and needed to refresh my memory. I decided to try the audiobook this time around, and wow, am I glad I did! The narrator was superb and added so much to my experience of the story. As it's a novella, it's not surprising to me that I found the plot – particularly when it came to character relationships – to be a bit rushed, but overall I still really enjoyed this. ★★★★
IT ENDS WITH US is, frankly, not a book I ever thought I would be reading, but one of my good friends outside of the reading community loved it and wanted me to read it, so I had to give it a go. To be honest, I didn't enjoy it all that much – the writing style was not to my taste, and the actual story structure seemed very clunky to me – but it was obvious the subject matter was important to the author and I think it was handled reasonably well. ★★
THE MARROW THIEVES is a new favourite book! It's been a while since I've cried while reading, but this one had me tearing up on multiple occasions. The pinpricks of joy to be found in such a bleak situation really got to me. I was also on the edge of my seat multiple times during the story, hoping that things would finally go right for the main character. I loved the unique way the story was structured and the writing style too. ★★★★★
DIARY OF A YOUNG NATURALIST is exactly what it sounds like, and it did not disappoint. It's a nonfiction account of the year by Dara McAnulty, an autistic teen activist living in Ireland. I loved reading about his observations of nature as well as his thoughts on school and the wider world. It was also interesting that the book was divided into different seasons, as it was nice to experience the cycles of nature through the book.
THE DEAD AND THE DARK was my other favourite of the month! I almost decided not to read it, but thankfully Vera convinced me to give it a shot (you can see her review of it here), because I adored it! The mystery of it all was so engrossing and the atmosphere was off the charts. I also loved the relationship between one of the main characters and her fathers – it was so well done and it added a lot of extra tension and higher stakes to the story. I do wish one of the main characters had been developed a little more, but overall this was a fantastic read. ★★★★
THE BEST LIES is a book I have really complicated feelings towards. It wasn't quite what I was expecting to get into when I picked it up, and, similarly to another book I read recently, I feel as though this would have worked better as a hard-hitting contemporary rather than a mystery/thriller. The dynamics between the two main characters and their toxic friendship was done so, so well and explored with a lot of nuance, in my opinion, and it didn't need the mystery/thriller elements to make it a compelling story – in fact, they took away from it for me. I didn't finding any "reveals" to be surprising, and, particularly in the beginning, it felt like the main character was just talking in circles to avoid giving anything away to the reader – making the book unnecessarily long. Still, this novel's strengths were really strong. ★★★
THE TEA MASTER AND THE DETECTIVE is a novella that takes place in a truly unique world with intriguing characters. Unfortunately, the mystery wasn't all that mysterious because it flew by so fast. Because of that it was, honestly, hard to follow at times and I never could get invested in the mystery itself – I only really became attached to the main character. Still, it was well worth the read and I enjoyed getting to understand this creative sci-fi setting so I will hopefully read more from this series in the future! ★★★
WHAT WE WATCHED
Vera:
I actually watched quite a lot of stuff in October, which is rare for me – better yet, most of what I watched was really good. Unsurprisingly, I was in the Halloween mood all through October, so nearly everything I watched were horror. Let's take a look at them –
I expected more from BRITNEY VS. SPEARS than what I got from it – I felt like most of it contained information we already know, while information I wasn't aware of was hard to understand because it was put aside really quickly. 6/10
GERALD'S GAME was a positive surprise! It follows a married couple who, in an attempt to spice up their sex life, decide to use handcuffs in the bedroom. Things take a turn from bad to worse when the husband has an unexpected heart attack, leaving the wife handcuffed to the bed. I found this film compelling and tension packed, even if it's not my favorite Mike Flanagan project. 7/10
I watched THERE'S SOMEONE INSIDE YOUR HOUSE while working from home, as it looked like a film that would be fine to consume with only half of my attention on it. For better or worse, I was right in that judgement. There's Someone Inside Your House was enjoyable, with a nice pacing, but it also had lackluster character development and a really strange / weirdly comical reveal towards the end. 6/10
I started MIDNIGHT MASS back in September and finished it early October. Like Gerald's Game, it's not my favorite Mike Flanagan project, but it was a really enjoyable show. I loved the characterization – something that is nearly always strong in Flanagan's works – and despite the slow pace of the show I enjoyed myself a lot. 7/10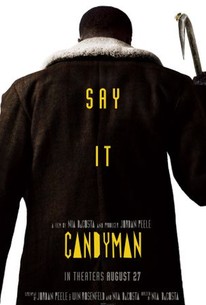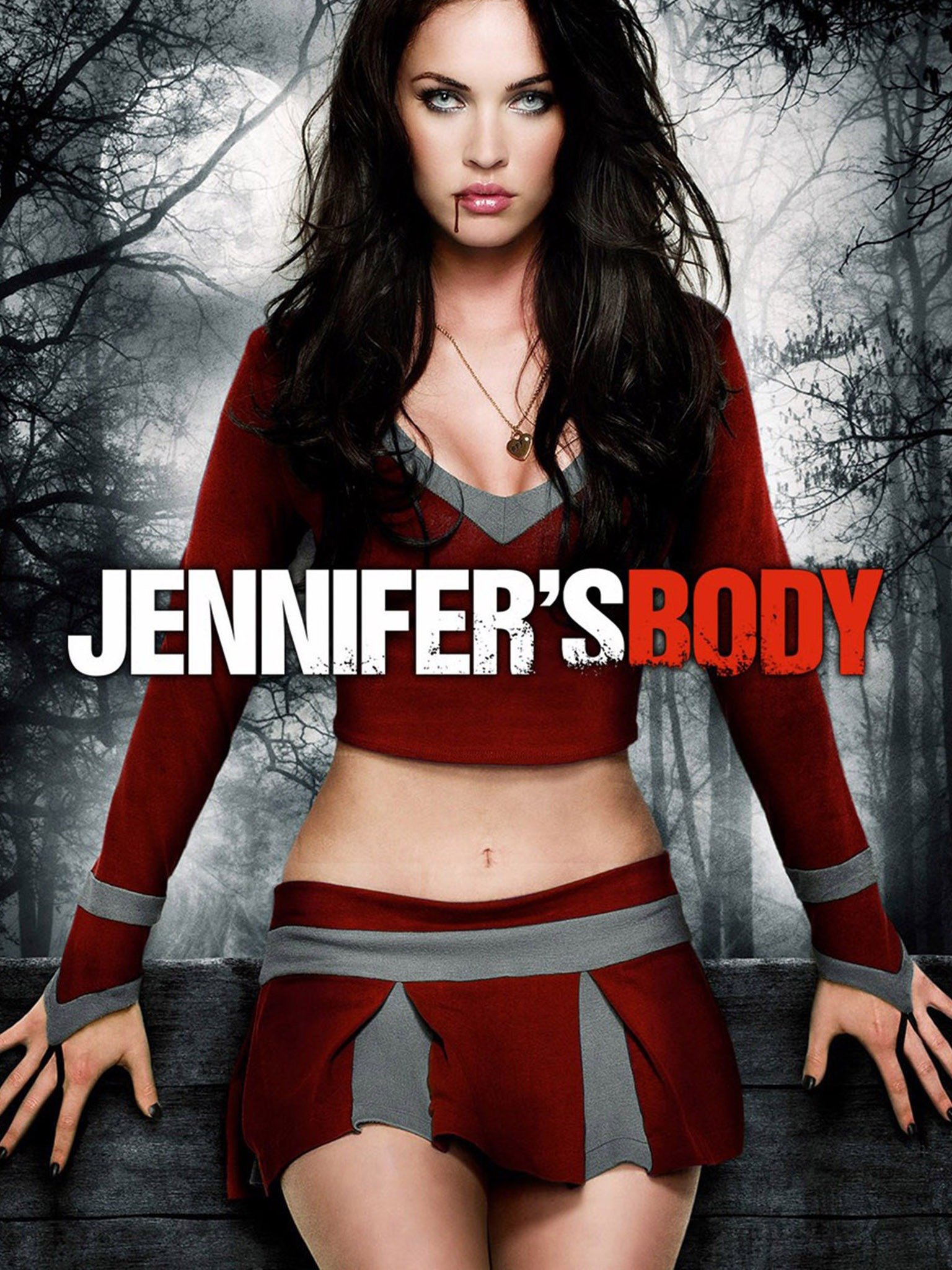 I've been incredibly excited for CANDYMAN, as I love Jordan Peele, so I'm a bit sad to say that it wasn't quite as good as I hoped it would be. I think the main issue was that I should have watched the original films because both my friend and I were left confused by the original Candyman legend, which wasn't discussed in a ton of detail. 7/10
I went into OCULUS feeling a bit uncertain, but it ended up being one of my favorite movies I've watched this year! I loved the way Flanagan handled the flashbacks to the characters' childhood – they were engaging and they built up the backstory in a really consistent way. The two main characters were easy to like and root for, which made the horror feel tension-packed as I wanted them to survive and be okay. 9/10
I closed the month with JENNIFER'S BODY, which I think is a cult classic horror film at this point – though correct me if I'm wrong. I hadn't seen the film before, so I was looking forward to it, and while it definitely shows the time it's from in certain ways, it was also a really fun movie. 7/10
Sabrina:
I, on the other hand, didn't watch much at all this month! At least, nothing much new – I have continued watching some old Everybody Loves Raymond episodes with my family along with How I Met Your Mother. My sister hasn't seen the latter before, so it's been interesting to see her reactions to certain things. Other than that, this is what I've been watching:
To be honest, I watched both movies at the beginning of the month, so I don't remember all that much about them. I thought CODA was alright, but I am not a huge fan of singing movies in general, lol, so if I had known what I was getting into… I probably wouldn't have got into it! Having said that, it was exciting to see a deaf family feature prominently on screen.
MONTE CARLO was somehow both better and worse than what I was expecting. I would never watch it again, that's for sure. I feel like the tone of this movie was all over the place, and I wish they had just leaned into the cheesiness a bit more instead of trying to be serious – the premise does not work for "serious"!
I also finished watching LOKI with my family in October. Though I still think WandaVision is my favourite of the new Marvel shows, Loki was also very enjoyable. I loved the world-building and the new characters. Unfortunately, the finale episode was a bit of a let down for me (so much of it was just standing around listening to one guy monologue – it was boring), but I am so happy to know there is going to be another season.
Finally, I have also be rewatching THE DARK CRYSTAL: AGE OF RESISTANCE with my sister. She never saw it the first time around, so once again, it's been fun seeing her reactions. I've forgotten a lot about the show too (particularly how extraordinarily gruesome it is), so it's been great to relive the experience. I just love so much about it – especially my precious son, Hup.
POSTS WE LOVED
What do you think?
How has your October been? Are you ready for Christmas? What's your favourite book of the last month? Let us know!