Hello friends, Vera here! I recently rewatched The Breakfast Club on Netflix, a film that, while isn't without its faults, is an absolute classic. As I was watching that film, I had the idea for this post, so I decided to think of a couple of other classic films and recommend you all some books based on them. Now, I make no promises that these recommendations are perfect, but they made (at least some) sense in my mind, I swear! 😅 So buckle up and let's jump into these book recs!
Books Similar to The Princess Bride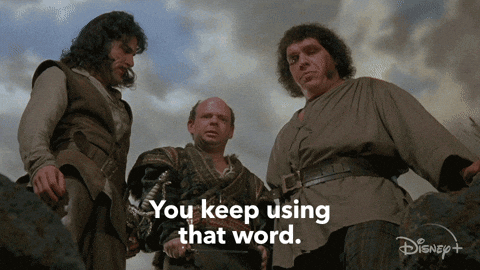 Personally, I don't love The Princess Bride as much as everyone else seems to, but I still think it's an iconic film, so it was among the first titles I considered using for this post. For my recommendations, I selected entertaining and lighter fantasy titles in a variety of subgenres.
My Lady Jane by Cynthia Hand, Brodi Ashton, Jodi Meadows
🦋 age, genre(s): YA Historical Fantasy, Comedy
🦋 why it fits the film: My Lady Jane is a wholly entertaining novel that doesn't take itself seriously at all. On top of that it also has not one but two (!) romances, and if I remember correctly both couples dislike each other at the start, which is fitting for The Princess Bride, me thinks.
---
Good Omens by Neil Gaiman and Terry Pratchett
🦋 age, genre(s): Adult Fantasy, Comedy
🦋 why it fits the film: With Good Omens we have moved away from historical fiction, but nonetheless, I think this book is a pretty solid pairing for the film, as again, it doesn't take itself seriously at all. This is one of those rare cases when the adaptation is even better than the book, so my advice is, don't feel bad if you want to start there.
---
Howl's Moving Castle by Diana Wynne Jones
🦋 age, genre(s): YA/MG Fantasy, Adventure
🦋 why it fits the film: This is one of my favorite pairings, as I think there're tons of things in common between Howl's Moving Castle and The Princess Bride. Both have a fairytale quality to them, both are suitable for children (and people of all ages, tbh) and both are adventure novels. If you like one of these stories, you'll probably like the other too.
---
Undead Girl Gang by Lily Anderson
🦋 age, genre(s): YA Fantasy, Mystery
🦋 why it fits the film: This might seem like a strange pairing, but I wanted to include a novel that, even as it has fantasy elements, has a lot of contemporary elements as well. I like this pairing because Undead Girl Gang is definitely on the lighter side of fantasy novels, which might be something fans of the film will like.
---
Mating the Huntress by Talia Hibbert
🦋 age, genre(s): Adult Paranormal Romance
🦋 why it fits the film: We've officially gotten far from the original material, but listen, I wanted to give something to my romance-loving friends because a lot of people adore the romance in The Princess Pride. So, Mating the Huntress, an entertaining paranormal romance novella, is my last pairing for fans of the film.
Books Similar to The Breakfast Club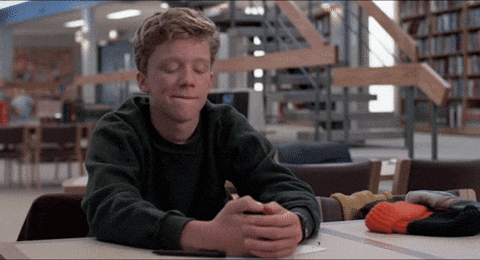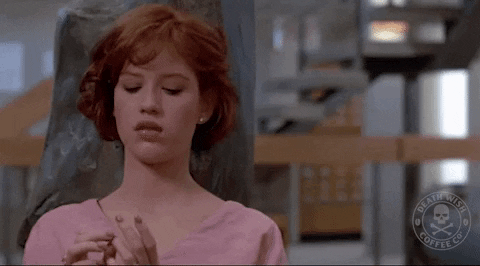 What I love about this film are the unexpected bonds that are formed between the cast of characters, thus I paired it with books that contain unexpected friendships and romances.
The Diviners by Libba Bray
🦋 age, genre(s): YA Historical Fantasy
🦋 why it fits the film: Okay, so the fact that this book is both historical and a fantasy kind of makes you feel like it doesn't resemble the film at all, but listen! As I said, what makes The Breakfast Club iconic is the unlikely friendship at its center, which is also at the center of The Diviners. In fact, the characters of The Diviners become a little found family by the end of the series, which is my absolute favorite trope.
---
She Drives Me Crazy by Kelly Quindlen
🦋 age, genre(s): YA Contemporary Romance
🦋 why it fits the film: I'm including She Drives Me Crazy because (1) the forced proximity and unlikely romance vibes remind me of The Breakfast Club and (2) I recently finished and loved this book and want to SHOUT about it nonstop. Seriously, it's such a fantastic novel and it deserves so much more love, highly recommended!
---
Anxious People by Fredrik Backman
🦋 age, genre(s): Adult Contemporary Fiction
🦋 why it fits the film: I love Backman, and Anxious People is his best book, in my opinion, so yes, I do in fact try to push it into as many posts as possible, sue me. In any case, this book forces together a bunch of unlikely people when a clumsy bank robber takes them as hostages after a bank robbery gone wrong. Expect laughs and big emotions, which again, reminds me of the atmosphere of The Breakfast Club.
---
Not My Problem by Ciara Smyth
🦋 age, genre(s): YA Contemporary
🦋 why it fits the film: The reason I chose Not My Problem as a pairing for this iconic film is that similarly to the film, the book shows us (and the main character) that people are usually different than what your first impression of them was like. Also, just like the film, it also talks about parents and parental expectations.
Books Similar to Heathers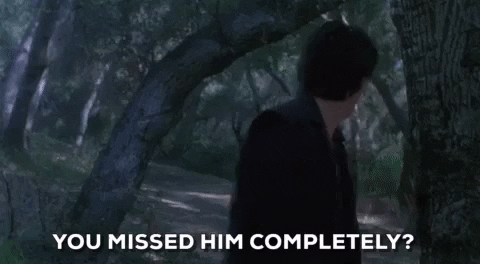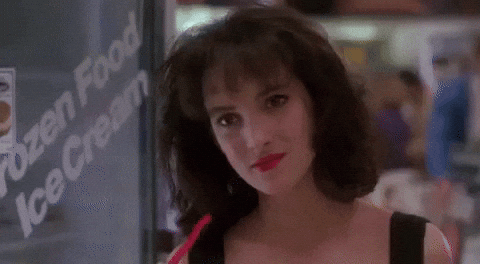 Heathers is one of my favorite films, so I knew I had to try to recommend some books for it, even though I think the film's charm lies in it being pretty damn unique. For this film, I focused on finding books led by morally gray or outright villainous women.
Not Even Bones by Rebecca Schaeffer
🦋 age, genre(s): YA Fantasy Horror
🦋 why it fits the film: I adore the Market of Monsters trilogy by Rebecca Schaeffer, and I recommend these books whenever someone is looking for a morally gray / villainous cast. I love that Schaeffer didn't give us a redemption arc or chose to punish her villainous MCs as I've seen some authors do before. Instead, she full on embraced that they are incredibly flawed characters all through the trilogy.
---
Pretty Little Wife by Darby Kane
🦋 age, genre(s): Adult Mystery-Thriller
🦋 why it fits the film: Pretty Little Wife follows Lila, the "perfect" wife who had finally had enough after finding out something horrendous about her husband. She had a great plan for his murder.. the only issue? Someone apparently took his body from where Lila planted it, so now the police are in full on investigation mode and they are looking at Lila as a likely suspect…
---
The Girls I've Been by Tess Sharpe
🦋 age, genre(s): YA Contemporary, Thriller
🦋 why it fits the film: For those who are looking for a lighter sort of morally gray character, The Girls I've Been is the perfect pick. It follows a con-artist heroine who has to resort to using her old tricks when she, her girlfriend and her best friend are taken hostage during a bank robbery.
---
Sweetpea by C.J. Skuse
🦋 age, genre(s): Adult Thriller, Mystery
🦋 why it fits the film: Have you ever wanted to read a book narrated by a female serial killer? If yes, Sweetpea and its sequels are for you! These books are so well-written and enjoyable – believe me, I know how that sounds, but it's the truth. I couldn't help but root for Rhiannon, at least on occasions, which very much reminded me of my feelings about Veronica in Heathers.
What are your favorite classical films? Do we have any in common? Do you have any good film-book pairings? Have you read any of these books?