Hello everyone! Another month has come to an end, which weirds me out immensely, as I feel like 2021 is flying by extremely fast. Hasn't it just been January? What the hell is happening? 😩 I'm happy to say that June was a relatively good month for both of us as you'll see from our life updates and from how much we enjoyed most of the things we read and watched.
Before we start talking about ourselves, however, let us share a few important resources with you!
In June, the Hungarian Parliament passed a law that bans the 'portrayal or promotion' of homosexuality or gender reassignment. You can learn more about the Hungarian government's systematic oppression LGBTQ+ people here. If you can afford to, you can also donate to Háttér Society, an LGBTQ+ organization operating in Hungary.
The Legacy of Hope Foundation, which is "a national, Indigenous-led, charitable organization that has been working to promote healing and Reconciliation in Canada for more than 19 years."
The Indian Residential School Survivor Society who "strive to provide physical, emotional, intellectual, spiritual growth, development, and healing through culturally-based values and guiding principles for Survivors, Families, and Communities."
Decolonize Palestine

is "a collection of resources for organizers and anyone who wants to learn more about Palestine."
Things We Did
Sabrina: My family and I, along with the rest of my state, started June in lockdown. It lasted about 2 weeks and thankfully the case numbers didn't get too high. Australia as a whole is in a bit of a precarious situation at the moment with the Delta variant, but I'm hoping that most of the states know how to deal with outbreaks now.
After lockdown ended, I caught up with some friends for dinner and we went back to my house to play Mandalorian Monopoly. I loved that all the game pieces were The Child in different poses :') I also went out to dinner with another friend and we had a nice time catching up!
I've been playing a lot of Scrabble on my phone (I have Bad Feminist by Roxane Gay for that) and watching a fair amount of Youtube, but otherwise, I haven't done much at all this month. It was a welcome change from May, though, if I'm honest!
---
Vera: I'm happy to say that June was a considerably more exciting month than May. I spent the first eight days of the month (and much of the second half of May) preparing for my final exam, which was time well spent as I ended up receiving the best possible grade for both parts of the exam. 🥳 With this exam, I officially finished my university studies, which is nerve-wrecking as I'm unsure how long it'll take for me to find a job, especially in the current climate. I'm really lucky and privileged to be able to do this, but after my mom suggested it, I decided to take a few weeks off to relax before I start looking for a job more seriously. I'm already working on my CV, though and when you're reading this I've probably already started my job hunt. Wish me luck!
As for what other things I did – firstly, I celebrated my successful final exam by eating a ton of donuts. I've never mentioned it on here, but my favorite donut shop sells square-shaped donuts; they look and, most importantly, taste great. (I may or may not have eaten a few later in the month too.) As we haven't had a lot of covid-19 cases in Hungary in June, I finally felt more comfortable to commute to Budapest, which is where most of my friends live. I went to the cinema with one of my friends, shopped a bit and walked around the city with my mom. Soon after that, I received my second Pfizer shot and besides feeling really tired and weak the next day I didn't have other side effects.
Towards the end of the month, I met up with one of my friends who I haven't seen since October (!) so we gave each other our Christmas and Easter presents all at once, and she also gave me my birthday present. I love my presents so much! Now the pressure is on to find something incredible for her birthday, which is in July. On the same day, we went to the Budapest Zoo, which was a lot of fun, although we ended up spending only about four hours there, as the heat was unbearable. During June, Hungary experienced multiple heatwaves and I have to admit, I don't think I'm built for this weather, especially on the first month of the summer. 😅
Books We Read
Sabrina: June was a great reading month for me! I finished the most books I have in a month this year so far – somehow, I got to 16, which is a really high number for me! My ratings have been a bit all over the place – I had a one star rating this month, but also a five star and a couple four and a halves too. I've already written mini reviews for three of the books I read, so here's my thoughts on eight others:
🍂 UNDER ROSE-TAINTED SKIES was my first read for the month and it was a really good one. I thought it did a great job at exploring the main character's struggle with mental illness and I liked the arc of the story, though some of the occurrences at the end had me scratching my head because they seemed unnecessary and rushed. And I have to also add that though I liked the love interest overall, there was one moment that made me really hate him and I wish it hadn't been included. ★★★★
🍂 THE WICKER KING was my favourite read of the month and I sped through it in a single day. I honestly think the author is a genius. The book has very short chapters that I adored and I fell in love with the characters too. I think this is a very important and unconventional but still thoroughly enjoyable story and everyone could get something from it. ★★★★★
🍂 WHEN NO ONE IS WATCHING was an absolutely harrowing read that I struggled to get through at times because the main character was suffering so much. Having said that, I think this was an excellent book and I personally didn't have any issues with the pacing (which is a common critique I have seen for it). It was so creepy and the romance element felt realistic and brought some balance to the darker nature of the story. Even though this book gave me a literal paper cut, it was well worth it. ★★★★
🍂 IN THE DREAM HOUSE was just as good, if not better, than I had hoped it would be after all the hype I'd seen for it. I especially appreciated that the audiobook was narrated by the author – and she did such a fantastic job of it. This was a nonfiction experience unlike any other, so I am very glad I finally picked it up. ★★★★★
🍂 CRIER'S WAR is a book I have been waiting to read for a very long time, and I finally got to this month! I quickly grew to love the two main characters, and I particularly have a soft spot for Crier, the automata character. I am really interested to see where the story goes, so I hope to read the sequel as soon as possible! ★★★★★
🍂 THE SUFFERING was, though I enjoyed it well enough overall, a teensy bit of a disappointment to me. I didn't enjoy being in the main character's head so much, and I didn't appreciate the inclusion of the strange romantic subplot that took up far too much of the book's beginning. Still, the book managed to freak me out and be full of action, so I wasn't entirely let down. ★★★
🍂 ON THE SAME PAGE was forced upon me by my mum, and honestly I have to question her taste after this, lol. It's a romance story that scarily mirrors the author's own situation (it follows a character that is both an author and a lawyer whose book wins a prize – this was so interesting to me and kept me reading). Honestly, the plot barely held itself together and I hated how side characters were only used to establish the morality of the protagonist. Sure, it gave me a lot to discuss with my mum, but I did not enjoy my time reading it. ★
🍂 THE HAUNTING OF TRAM CAR 015 was a pleasant surprise for me. I loved the way the story was structured around a small problem in a big world and the way that world was established. The audio narrator was so good and definitely made me enjoy the story more. I'm excited to read some more from this series! ★★★★
---
Vera: May was a terrible reading month for me, so I started June hoping (knowing?) that it could not go any worse than May did… and I was right! I ended up reading 15 books in June, which is my second best month so far this year. More importantly, my average rating in June was 4.2 which is coincidentally also my second best average of 2021 so far. Even more incredible is that I found a lot of new favorites in June and I didn't have any crushing disappointments, unlike in May.
🍂 SHE DRIVES ME CRAZY. I don't tend to read sports romances, but I loved the idea of an enemies to lovers F/F romance about a basketball player and a cheerleader.. and She Drives Me Crazy did not disappoint. Besides the excellent romance, this novel is also worth reading for the wonderful friends and the loving families the main characters have. ★★★★★
🍂 NOT MY PROBLEM was a similarly excellent novel to She Drives Me Crazy, with an opposites attract F/F romance that I shipped basically from the very beginning of the novel. While Not My Problem is super-entertaining – and man, the audiobook narrator was excellent – it also focuses on serious issues the main characters are struggling with. ★★★★★
🍂 CAT KINSELLA SERIES. Usually, I don't reach for detective novels because I find them less interesting than mysteries and thrillers where "non-qualified" people have to figure out what's going on. This series, however, was bloody incredible! Besides the complex and intriguing mysteries, the heroine (and the rest of the cast) was also impressive. ★★★★★
🍂 ACT YOUR AGE, EVE BROWN was an even better read than I had expected. As is usual with Talia Hibbert's novels, it was both entertaining and emotional, and even though I love each book in the series Ever Brown is my favorite. ★★★★★
🍂 MURDERBOT DIARIES #3-4. I'm going to be honest and admit that I don't love this series as much as I expected to, but I'm still enjoying myself a great deal. The next book in the series is a full-length novel, whereas the first four were novellas, so I wonder if that will flesh out the supporting cast a bit more. I think if that happens, that book could be a five star read. ★★★★
🍂 REVENGE. This is an anthology I picked up after seeing Sabrina recommend it, and it's a great example of why I love short stories. If you would like to read a darker horror short story collection, Revenge is for you. ★★★★
🍂 WILD BEAUTY was a buddy-read with Sabrina, and sadly, it ended up being somewhat disappointing. The biggest issue I had was that the characters didn't feel particularly well-developed; in fact, it was challenging to tell the girls apart from each other for much of the novel. ★★★
🍂 HANG THE MOON. I fell in love with this novel and its characters as soon as I started to listen to the audiobook. Unfortunately, after the halfway point there were multiple points where the story dragged, not to mention that the final conflict between the characters was a bit silly. Nonetheless, this was an enjoyable romance, even if it wasn't the five star read I expected it to be. ★★★★
🍂 ACE OF SPADES. After all the great things I had heard about this book – and the incredible premise – I jumped into Ace of Spades really excitedly.. and I'm so pleased to report that this incredible YA thriller did not disappoint. I could not stop listening to the audiobook and I ended up finishing it really quickly, especially for a relatively long novel. ★★★★★
🍂 QUIET IN HER BONES. This was probably the most crushing disappointment of June for me. I adore Nalini Singh and I was extremely satisfied by her mystery-thriller debut, A Madness of Sunshine, so imagine my shock when Quiet in Her Bones wasn't working for me. Foolishly, I kept hoping it would get better, but sadly, this was a mediocre novel through and through. ★★★
🍂 KIND OF SORT OF FINE. This was an impulse buy, not going to lie. I looked up the book because I thought this tweet by the author was funny and then I quickly purchased it after I saw people on goodreads praise the friendship. In the end, this book wasn't kind of sort of fine… it was pretty freaking great. Can't wait for the author's future books. ★★★★
🍂 THE DEVIANTS. I've recently realized that I'd gotten really bad at looking up authors I love and purchasing their backlist.. so I looked into C.J. Skuse – the author of Sweetpea – in June, and purchased three books by her. One of them was The Deviants, a YA thriller that, frankly, I expected more from. Not bad, but there were a few things that could have been better developed or that rubbed me the wrong way. ★★★
Things We Watched
Sabrina: I haven't watched a single movie in June! It's very difficult to pick one that the whole family wants to watch and I don't have the attention span to sit through a whole movie on my own right now! I did however, watch significant amounts of two TV shows:
🍂 I finally finished SHADOW AND BONE this month! I haven't read the Six of Crows duology yet, so I was pleasantly surprised by the amount of plot in the show that I wasn't familiar with. I really love Jesper, Inej and Nina, plus I found myself enjoying Mal a lot more in the show than I did in the books. I still had plenty of issues with the show (just one example is that I thought I'd skipped an episode at one point, because it felt like a lot of development was missing between one episode and the next), but it was worth watching and I'll probably continue watching when the second season is released.
🍂 My family and I have all been watching THE MANDALORIAN together and it's be a fun experience. I've mentioned this before, but I just adore that baby Yoda. Honestly, if the show was just him wandering around doing The Child stuff (eating, waddling, cooing, being carried by the Mandalorian), I would still enjoy the show. Possibly even more than I'm enjoying it now. Sometimes I find that episodes drag on a little and I do wish the overall storyline was a bigger part of the plot, if that makes sense. We're almost finished with season 2, so I assume I'll be looking forward to the next season soon.
---
Vera: Looking at the list of stuff I watched in June, you might just think we're already in October. For some reason I was in the mood for nothing but horror in June, so I ended up watching three horror films and finishing up a darker fantasy series. Let's see what they were.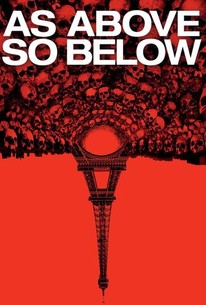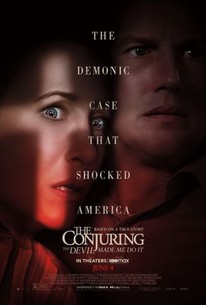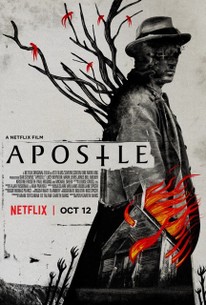 🍂 I watched AS ABOVE, SO BELOW with a friend that isn't a big fan of horror, and while some things turned out to be disappointing, ultimately we both enjoyed this film. The best part of the movie is the suffocating feeling it creates in its viewers – most of it takes place in the Paris catacombs – while its worst qualities are the characters and how utterly ridiculous some things are in it. 7/10
🍂 After more than a year, the first film I saw at the cinema was The Conjuring: The Devil Made Me Do It, and frankly, the movie itself wasn't worth the money. What was worth the money was being at the cinema – my friend and I had so much fun talking and laughing throughout the film because it was so ridiculous. So that's 5/10 for the film, 10/10 for the experience. (Don't worry, there were only four others at the film and they were multiple sitting rows behind us, so we hopefully didn't bother them.)
🍂 I've been meaning to watch the final season of CASTLEVANIA since it was released in May, and I finally did it at the end of June. I wasn't fully satisfied with all the elements of the story, but nonetheless I really loved this show and would gladly recommend it to anyone who wants to watch a gorier animated fantasy show. 7/10
🍂 The APOSTLE is another film I watched with a friend and out of the three horror movies I've mentioned, it's my favorite. It was slow-moving and not terribly creepy, but I found it atmospheric and I thought it did a good job taking me in a direction I wasn't expecting. 8/10
Around the Blogosphere
Lists and Reviews:
Discussions:
Let's chat!
How was your June? Have you discovered any new favorites? What about disappointments? Let us know in the comments what you think about the media we mentioned in this post!