Hi all, it's Sabrina here and today I've decided to write a post talking about my top nine Disney movies!  I'm not exactly a Disney fanatic, but I have to admit I have watched and enjoyed my fair share of their movies, especially when I was a kid.  For this list, I've mostly gone with movies that my love for started in childhood and have rewatched multiple times – though there is one that is a bit newer.  Please bear with me as we go, because I will be explaining each movie as though you know nothing about it, which is possibly – or even probably – not going to be the case.  One final note before I start: I haven't got this list in a strict order (because I couldn't possibly do that), but it is generally from my most-favourite to least most-favourite 🙂
---
Lilo and Stitch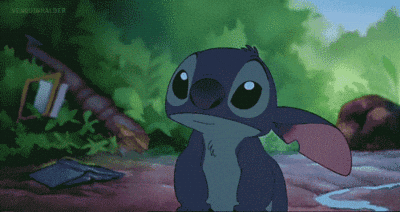 Of course I have to start with this movie about a strange little girl and her pet alien who happens to be a fugitive, which is definitely my favourite of all the ones in this list.  There's not a thing I don't love about it, from the Hawaii setting to the art style.  I adore the sister relationship between Lilo and Nani, which gets me emotional every time I watch.  The Elvis music is also an integral part of my connection to it, as my Nana, who we lost in 2009, loved him.  I love all the characters, (well, not Myrtle, obviously), including the ice-cream man with no lines.  Additionally, there are plenty of funny moments to balance out the sad parts.  It's the perfect movie and I am always happy to watch it again!
---
The Emperor's New Groove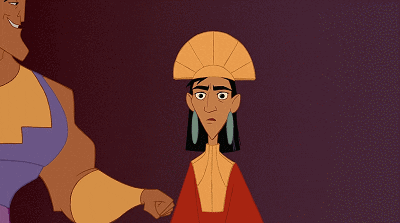 This is a less emotional movie, but I still love the message it conveys.  It follows a selfish emperor who gets turned into a llama and has to work with a peasant in order to take back his throne.  I honestly find it hilarious and again, I love all the characters, from the bizarre villain Yzma to the incredible Chicha – the peasant's wife.  The scenery is lovely and the dynamics between the characters are a lot of fun.  I recently spent a lot of hours reading this article on Vulture about the creation of the movie and watching the mentioned documentary on Youtube which has, unbelievably, increased even further my admiration for it.
---
Mary Poppins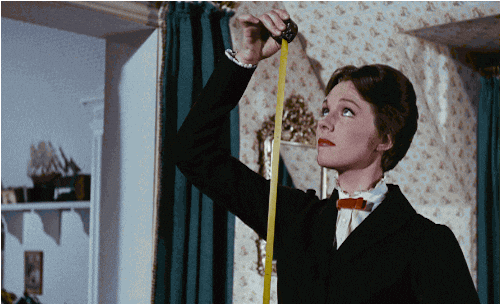 This charming movie is one of only three live action movies on this list, but it is easily my favourite of them.  The film follows a magical nanny who shows up to take care of two misguided children.  They have many entertaining adventures and sing a lot of entertaining songs, which I happen to love.  The whole aesthetic also makes me feel warm and cozy, especially the scenes when it rains, which may sound counterintuitive.  I'll never get tired of watching this and I even love the bittersweet way it ends.
---
Mulan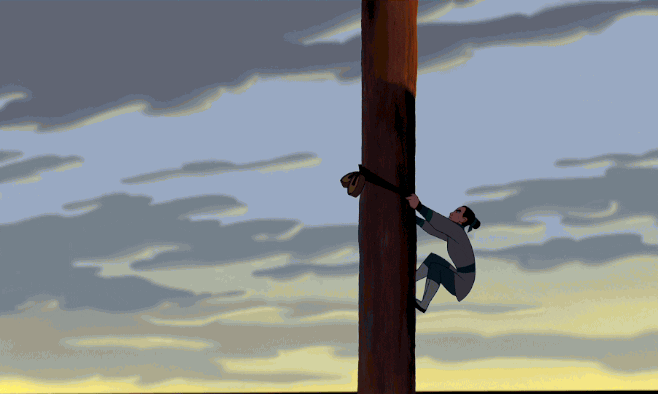 Mulan is so cool and I love her so much!  And her grandmother!  This film follows a girl who pretends to be a man in order to take the place of her aging father in the war.  I'm probably going to keep saying this throughout this post but it's a lot of fun, especially when it comes to the music.  It's also sprinkled with more serious topics, so it's engaging and exciting.  I love Mulan a lot and several of the other characters – I do think Mushu the dragon is a bit annoying, lol, but he's still very important to the story.  Also, there is a part where all the characters really band together and it makes my heart hurt, (in a good way), every time I watch that scene.
---
The Aristocats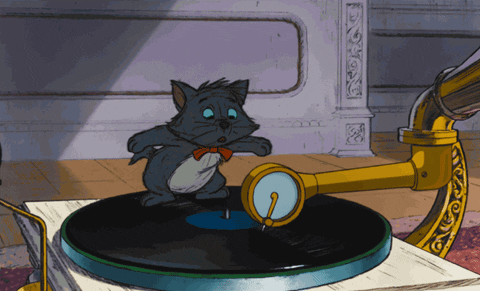 "Everybody wants to be a cat", am I right?  I love this quaint movie set in France about a family of rich cats and their journey home to their owner after the butler tries to take them out of the picture.  It's a very pretty movie, but the two main highlights of this movie for me are, first, the fun sibling relationship between the three kittens and second, the two detective dogs and their dynamic.  Another really fun movie that is actually on the lighter side, attempted cat-murder aside. 
---
Toy Story 2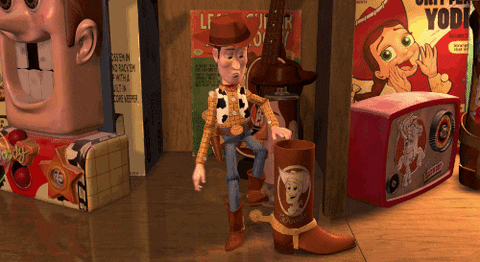 I have to admit I feel a little bit guilty that this movie is so far down on the list, but it just shows you how much I adore all the films on this list, because this masterpiece only comes in at number six!  It's also worth mentioning that I love the first Toy Story movie as well (but not the third one!  Definitely not the third one!) but this one comes in slightly ahead in my mind, probably because of Jessie and Bullseye.  I'm also more familiar with this one, which makes minimal sense because it came after the first one on our video copy, so we always watched both – one after the other.  Anyway, I love this movie about sentient toys that have to rescue one of their own after he's been kidnapped by a greedy man.  Funny and entertaining, sometimes the characters annoy me with their decisions, but the movie is still one of my all-time favourites.
---
Sky High
What can I say?  This movie is almost perfection.  It's about a high school in the sky that all the kids of superheroes attend and the main character is the son of two of them.  I still kind of wish the romance had gone in a different direction (I'm sure you know what I'm talking about if you've seen this movie), but I do love it anyway.  It's so much fun and it's action-packed and full of great moments between the characters and some interesting twists.  I love the friendship group so much and how every person changes from their character at the beginning.  I am pretty sad they never went through with the sequels, but at least they didn't get the chance to ruin the story :')
---
Tarzan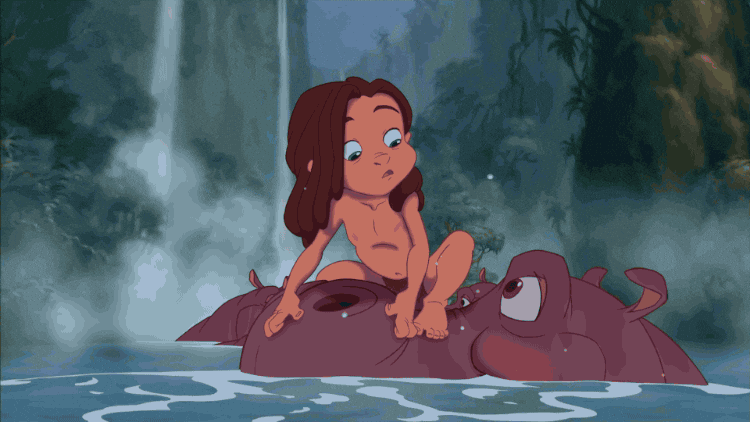 This is not a movie I reach for when looking for something comforting, because it definitely has some darker undertones that are a bit disturbing.  Still, this movie about a man who grew up with gorillas in the jungle is a lot of fun.  I love the animal characters and the art style.  The end gets a bit dicey and I don't enjoy that part as much, but the rest makes me happy.  The music is pretty intense and always gets stuck in my head which is not necessarily a good thing, lol, but it's worth mentioning!
---
Saving Mr. Banks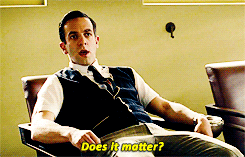 This is the second movie I feel guilty about – not because of its place on the list, but because it's made the list at all!  It turns out that the person this movie is about would most likely have preferred that it did not exist, but I only found that out after I'd seen it three times in one week and by then it was way too late for me to change my feelings about it.  The movie is a fictionalised account of the creation of the Mary Poppins movie and the childhood of the books' author, P.L. Travers.  It's a truly touching story though and really made me reflect on my own life.
---
What do you think?
Have you seen these movies?  What is your favourite Disney movie and why?  Do you know any books I might like because I like these movies?  Let me know in the comments!