Hello friends! Exactly seven years, at the age of seventeen I created the original version of Wordy and Whimsical, which – to be perfectly honest – started off rather weakly. While the blog was very different then and was hosted on blogger, I like to celebrate W&W's blogiversary on the same date, March 15, so here we are today.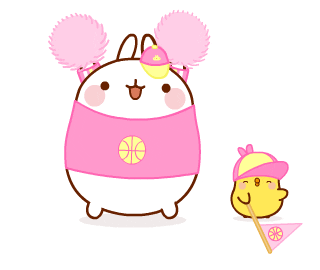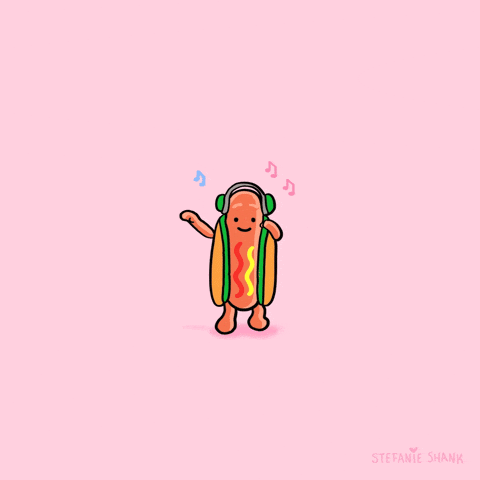 Last year, Sabrina and I created our very own tag, called "The Flower Book Tag," and we wanted to do something special for today, as well. After much thinking, we came up with the idea of sharing some of the things that, by making us smile, helped make the last year more bearable for us. While no one likes to talk about the pandemic, at this point it's been about a year since it's thrown our lives off course, so this post seems very fitting. We hope you'll share with us the things the comforted you, because we'd love to hear about them. 😊
🌸 Related Post: The Flower Book Tag
---
Things We Read
Vera: Reading is such a big part of my life, which is why I was shocked to see how few books I wanted to include in this post. It's not that I only enjoyed these books – in fact I've rated so many books five stars during the last year – but these are the ones that stood out the most and brought me the most joy. 🥰
Psy-Changeling. There is no series or book that has brought me more joy than Nalini Singh's Psy-Changeling series. I'm all caught up with the series – have been for years – but every year, I go back and reread multiple books from the series. I love the characters, the couples, and the world building Singh has crafted in this series, and I cannot recommend these books enough.
🌷 Related post: My All Time Favorite Pieces of Media
The House in the Cerulean Sea. Out of every book I read in 2020, I think the one that stands out the most is The House in the Cerulean Sea, a beautiful fantasy novel with the loveliest cast of characters I've ever had the privilege of reading about. If you like novels that'll leave you feeling warm and cozy (but will also break your heart a few times), this book is for you.
Fredrik Backman's Books. I haven't read every single book by Backman yet, but I've read nearly all of them and found them all to be powerful, well-written contemporaries with excellent characters. I especially love the way Backman focuses on the relationship between the characters. Anxious People is easily my favorite novel by him, but everything else I've read by him is also worth reading.
🌷 Related post: Ranking and Reviewing Fredrik Backman's Novels
---
Sabrina: What would we have done without books in 2020!? It was so important to me to still have books to read and reading goals to reach over the last year – it was something to focus on and distract me. I have six books I want to mention in this post, because not only were they all favourites, but they all transported me outside of my own life.
Monstress. I think the true mark of a favourite series for me is when I can pick up each book one after the other and not need to break it up. Monstress was like this for me, and I always struggled to put it down and get back to the real world! It's the perfect graphic novel series because it has everything – amazing characters, great writing, intriguing plot, fantastic world-building and finally, gorgeous artwork. I hope I can read the fifth instalment soon.
The Broken Earth Trilogy. This is another series that I couldn't get enough of, which is so rare for me! I was so surprised to find another all-time favourite in December. Again, this series has everything: amazing characters, intricate plot, unique writing style and, last but not least, expansive world-building. This is one world you can really sink yourself into and I highly recommend doing so.
A Duke By Default. I have so much love for this book and these characters. Everything was perfect for me – from the romance to the setting to plot. Admittedly, one of the main characters, Portia, was the standout for me. She is truly a unique character and I loved seeing her growth over the course of the story. I've definitely got to reread this one soon!
The Weight of the Stars. I absolutely adore this little book and the huge story it contains. The characters are so important to me and I love the way their story goes. This was certainly a heartbreaking read at times, but it is also filled to the brim with hope and wonder.
The House in the Cerulean Sea. I have to agree with Vera – this is a beautiful fantasy novel, and I loved it. The cast of characters is fantastic and their dynamics are the most precious thing! This is a very special book and I am so glad to see it getting the hype it deserves.
🌷 Related post: Our Joint Review of The House in the Cerulean Sea
The Star-Touched Queen Duology. These two may have fallen a little short for me, but they sure helped me get through the year and still ended up on my favourites list. I absolutely fell in love with Roshani Chokshi's writing and her way of creating a magical atmosphere that draws you in completely.
Things We Watched
Vera: In general, I feel like one of the highlights of 2020 and 2021 was all the times I watched films and shows together with my friends. If for nothing else, the pandemic has been good at showing me that there are ways to keep in contact, talk, and do stuff with my friends even from afar. As someone who loves the theater, I was very appreciative of theaters that made their plays available online, or that streamed them, no matter if it was for free or if we had to pay.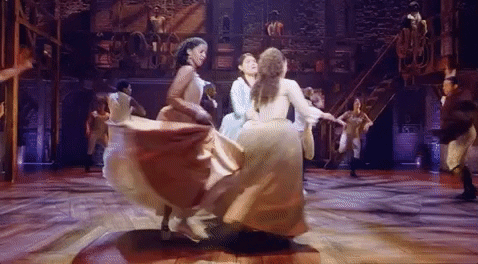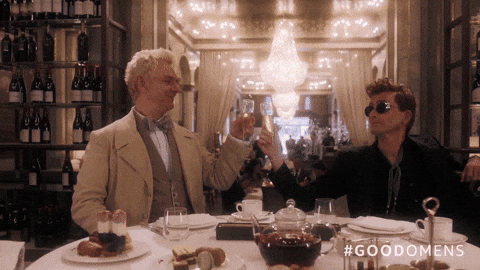 Hamilton. In general, I loved listening to my 'musical' playlist on spotify during the last year – those songs always, always cheer me up.. which resulted in my 2020 Spotify Wrapped being filled with songs from musicals and the Hamilton cast ending up as one of my top artists, lmao. I watched Hamilton twice during the last year, and I'm honestly ready to watch it again, it's probably one of the strongest musicals I've ever watched.
Good Omens. I watched Good Omens back when it came out and while I didn't forget about it, I did kind of move on from it. That is, until I had the idea to rewatch it with one of my friends – she was seeing it for the first time – and Good Omens really sucked me in again. I even went back and reread the book as an audiobook, and oh my god, I don't know what happened but I raised my rating from the original 3 stars to 5 stars. (The show was always a 10/10, btw.)
🌷 Related post: A Discussion About My Comfort Characters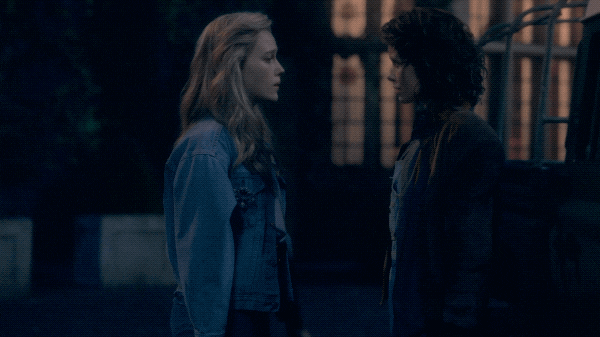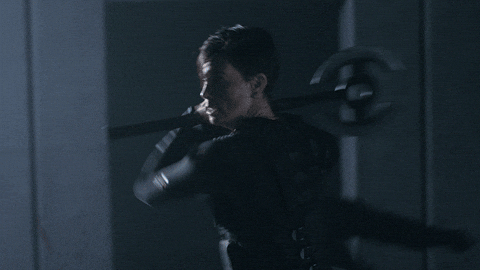 The Haunting of Bly Manor. I've been eagerly awaiting The Haunting of Bly Manor since it was first announced, because Hill House is easily one of the best shows I've ever seen. While Bly Manor isn't quite as good as Hill House, it is damn close to it and it and it has such a lovely romance at its forefront. I have a lot of love for this show, and I'm already looking forward to rewatching it.
The Old Guard. I'm going to be honest with you, I probably wouldn't have watched The Old Guard had it not been for my friend telling me how much she loved it and being excited to rewatch it with me. I'm not a big fan of action films, but for what it's worth, I think the action scenes in The Old Guard are super fun to watch. Still, what made me adore this film (and rewatch it multiple times) were its fantastic cast of characters and the found family aspect of the film.
---
Sabrina: I think what I've discovered over the years is that I am much more a TV person than a movie person – and yet, I have got into the habit of simply rewatching the shows I love instead of trying to find new ones to adore – especially when I am looking for something to help me chill and relax. My list here definitely reflects that!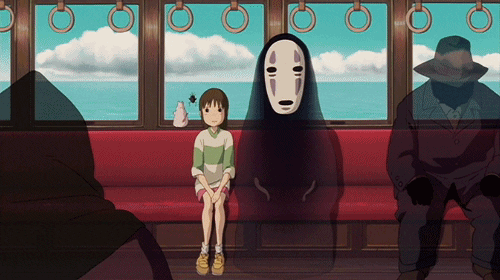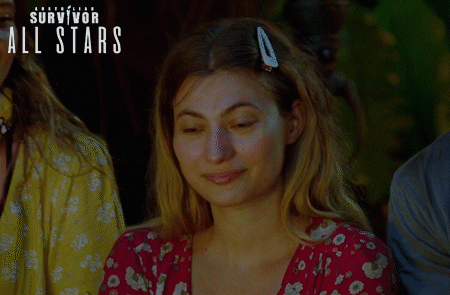 Spirited Away. I really need to get on to more Studio Ghibli movies, because I absolutely loved this one.  I adore how there are so many strange creatures and occurrences in the movie and there's rarely any explanation for them.  Of course I love the aesthetic and the story as well.
Survivor. I started watching this show for the first time in 2019 and now I can't really get enough of it.  I was so lucky that our TV network has all the Australian season on catch-up as well as many other seasons from other countries – I'm currently making my way through the American ones.  I especially love the Australian version, because the contestants have an air of camaraderie despite the game being about outwitting each other, and that was something I needed in 2020.
🌷 Related post: My 2021 TV Watchlist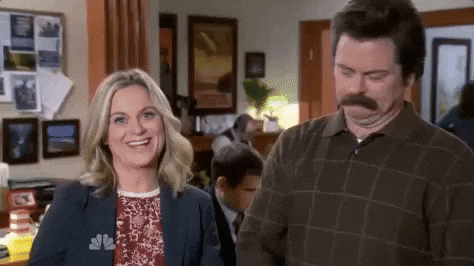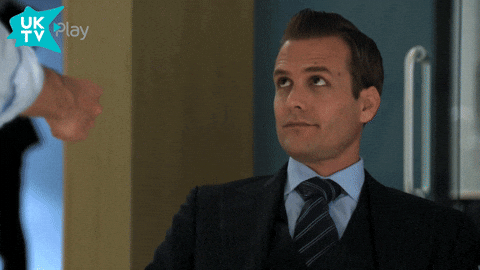 Parks and Recreation. Honestly, Parks and Rec gets me through every year, so of course I had to include it on this list.  But we also got a new episode in 2020!? Who saw that coming!? Anyway, I love Leslie and pretty much all the other characters and their relationships with each other.  It's nice to relax and watch something funny and lighthearted whenever I am feeling down, and this show fits the bill.
Suits. This show is also on the lighthearted, funny side (though it definitely has its darker moments and plot lines) with a bit more drama, so it was great to rewatch it last year.  Like with Parks and Rec, I love all these characters and their relationships and it's good for when I want a more substantial storyline.
Things We Listened To
Vera: Music has always been such a comfort to me, and a way for me to hide away in my own little world even as I'm surrounded by (loud) people on the train or public transport. Even though I've been studying from home since last March, music has kept me company at home too, especially during my walks. In the past year, I've grown extremely fond of podcasts, as many of you probably know at this point, and alongside audiobooks, they've also been a big comfort to me.
Folklore and Evermore. Ahh, Taylor has really delivered with these two masterful albums, and I hope she'll do similar things in the future because she excels at telling vivid stories with her songs. In any case, we now have the rerecording to be excited for! A great time to be a fan.
🌷 Related post: Recommending Books Based on Folklore
Future Nostalgia. I was so damn excited for Dua Lipa's sophomore album, and while I loved her debut, I'll admit that Future Nostalgia is miles better than it was. This album has really been with me through the whole pandemic as it was released at the end of last March and its fun, fast-paced songs have been the perfect companions during the past year.
Euphoric Sad Songs. Raye is a newer discovery for me, but I love her voice and her songs so much! I've only started to listen to most of her stuff in the last 1-2 months, but I can't stop and I don't think I'll get bored of her songs anytime soon. She's super-underrated, so do give her a listen if you like pop songs.
The Magnus Archives. I've talked so much about this podcast on the blog, so all I'll say is that I discovered it thanks to a friend last March, and started it when universities closed in Hungary, so it's been with me since the start of the pandemic. The podcast is ending towards the end of March (*sobs*) but I'm so thankful for it having been with me for a whole year at this point.
🌷 Related post: Recommending My Favorite Podcasts
Wooden Overcoats. So, while The Magnus Archives is my favorite podcast, Wooden Overcoats follows that pretty closely and it might in fact be the podcast I'd recommend to those of you that are looking to escape the real world. It's a comedy show that always cheers me up, and I'm heartbroken that I'm all caught up with it. Still, there is one more season to look forward to… which the creators can only record after the pandemic ends. *sighs*
Wolf 359. I went back and forth over which podcast to include as my third pick, and I ultimately chose Wolf 359, because it ranks a bit higher in my head than the other podcast I was thinking about. While the podcast has a bit of a rough start, as soon as the plot starts rolling I found myself so captivated by this world and excited about what was to come. Also, the voice acting is just *chef's kiss* (This is also true for the other two podcasts, fyi.)
---
Sabrina: I have to admit that I'm not very adventurous with music and I typically just listen to the same stuff on repeat 🤷‍♀️ Still, there were four new albums that I listened to (and loved) on repeat over the last year, so I'll chat a little about them!
Folklore & Evermore. 2020 was definitely the year of Taylor Swift for me – and I'm sure a lot of other people too!  It was so fun to listen to her two new albums (two!!!) and to analyse the lyrics to find related books for our blogs posts. These are easily the two albums I most got into in the last year.
🌷 Related post: Book Recommendations Based on Taylor Swift's Evermore
All Distortion Are Intentional. Neck Deep is one of my favourite bands, so I was really happy to discover they released a new album last year and that I enjoy it.  Admittedly, I don't love all the songs, but the ones I do, I love dearly and will probably be listening to forever!
A Beautiful Place To Drown. Coming Down was apparently my most listened to song of 2020, and it's from this Silverstein album.  I also love a few other songs from the album and the rest I like too – no skips on this one, which is pretty rare!
Miscellaneous
Vera: For me, two things stand out that are outside of the categories already mentioned. The first one is working out with Chloe Ting's challenges that, while not always fun, have made me feel more productive during lockdown. I've been meaning to start working out for years, so I'm really proud of myself for finally starting as well as for walking 10.000+ steps nearly every day since last May. 💪

The other thing has been reading fanfiction; I never had a fanfiction phase as a teen – likely because I wasn't reading in English until I was 16 or 17 – and while I never judged anyone for reading fanfiction, I also never felt inclined to try it myself. That is, until last May when I sought out The Magnus Archives fanfiction and then slowly entered into other fandoms as well. Fanfiction brings me so much joy, it's really brightened the last year for me.
🌷 Related post: Fanfiction Tropes I Love and How They Appear in Published Books
---
Sabrina: I've also got two other things to mention – though they are both games! First, I couldn't not mention Yu-Gi-Oh! Duel Links (an online card game) because this game is where I retreated when I was sick of thinking, lol.  Unfortunately I have no sense of moderation and I'm either not playing this game at all for months or it's literally all I'm doing at the expense of everything else, but it is a really fun game and I love it.
Second, I don't know how, but the Bubble Shooter app is so simple and I still somehow got addicted for a decent while (you may remember me mentioning a blister on my thumb caused by it in a wrap up last year).  I really struggle to watch TV shows and movies alone, but playing this game while I'm watching helps me get sit still and watch without constantly pausing to scroll through Twitter or Pinterest.  I'm up to level 1218 and still progressing 😀
---
Let's chat!
How long have you been blogging? Do you remember when you discovered our blog? What things have brought you comfort during the pandemic?