Hello friends, Vera here. As I was working on our folklore blog post, I thought about all the other albums I adore and how I've never had the chance to showcase them on here. I wanted to change that and thus the idea for this post was born. Unlike in our folklore post, I won't be recommending a book for each song, rather I'll choose some of my favorite songs from each album and recommend a book for them. I'm really excited about this post, so let's jump right in!
Taylor Swift: Reputation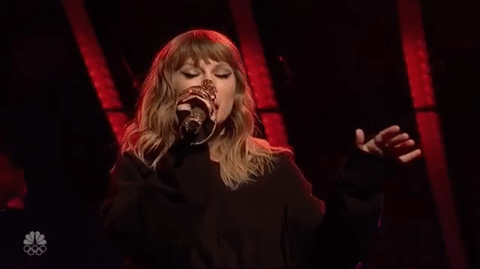 I've talked about my love for Taylor Swift on here quite a few times, so I doubt it comes as a surprise that Reputation made it onto this list. I love how this has a grittier, darker sound than what we're used to hearing from her; it's an album really well suited to night-time travel, or to the dark in general, even if it has some lighter songs on there.
---
I Did Something Bad ⇛ Rebecca by Daphne du Maurier
"I never trust a narcissist
But they love me
So I play 'em like a violin
And I make it look oh so easy"
"I Did Something Bad" is probably my favorite song from the album, and it breaks my heart that it never became a single. I remember that Taylor performed it at an award show which gave me such hope for the future of the track, but alas, we were robbed. 😭
I chose Du Maurier's Rebecca for this song, because the song fits the titular character of the story perfectly. Rebecca is, in many ways, the villain of the story (and she would likely be proud to hear that), but there's also a lot of room to form our own opinion about her character. One thing is for sure, however, she does know how to play men like a violin and she takes great pleasure in that.
---
Delicate ⇛ Foolish Hearts by Emma Mills
"Is it cool that I said all that?
Is it chill that you're in my head?
'Cause I know that it's delicate"
"Delicate" is such a soft, comforting song, with both the lyrics and the melody feeling like a warm hug. 🥺 While I wasn't happy with it becoming a single – I know, I know, I'm never satisfied – I genuinely love the music video; in part, because it's quite different from Taylor's previous videos.
I knew I wanted to pair a soft, tentative romance with this song, and I think Foolish Hearts is the epitome of those things. It's about a budding romance between a girl who's been burned by an awful boyfriend before and one of the softest male characters I've ever read about. If you haven't read it, you're missing out, big time.
Lorde: Melodrama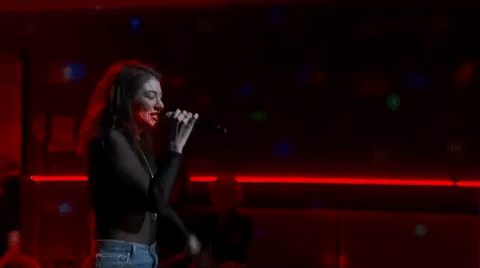 When it comes to ranking my all time favorite albums, Melodrama would likely make it into the top five. I love Lorde's music in general, but the style of Melodrama is much closer to what I usually listen to than Pure Heroine. The lyrics are heavy, but the melodies vary between fast paced bops and relaxing, slow songs, which takes away from the melancholic atmosphere.
---
Green Light ⇛ That Kind of Guy by Talia Hibbert
"'Cause honey I'll come get my things, but I can't let go
I'm waiting for it, that green light, I want it"

Admittedly, as the first single of the album, "Green Light" is one of the most obvious songs I could highlight from Melodrama, but I can't not shout out this wonderful song. I think it set the stage for the album nicely and I also enjoyed the music video.
For this song, I knew I wanted to select a title with a character who's trying to recover from a (bad) relationship, and after a bit of thinking my choice fell on That Kind of Guy. The novel follows Rae, who does not look forward to meeting her ex-husband and his new family at a literary award ceremony they are both nominated at. To avoid being the person others feel sorry for, she enlists her friend, Zach, to play her fake boyfriend.
---
Sober ⇛ Want by Cindy Pon
"King and Queen of the weekend
Ain't a pill that could touch our rush
But what will we do when we're sober?"

"Sober" is probably my favorite song from Melodrama, I love the lyrics and the melody, and I think the bridge is a literal masterpiece. While Want, being a science fiction novel, is quite different from "Sober," the main romance of the novel reminds me of the lyrics, particularly of the snippet I included above.
In Want Zhou infiltrates the lives of the wealthy to take down one of the biggest corporations of the world from the inside, but he finds himself in trouble when he starts falling for the CEO's daughter, Daiyu. Zhou and Daiyu have a quick, strong connection but all the while, Zhou knows that one day soon he'll have to wake up and let go of Daiyu.
Mabel: High Expectations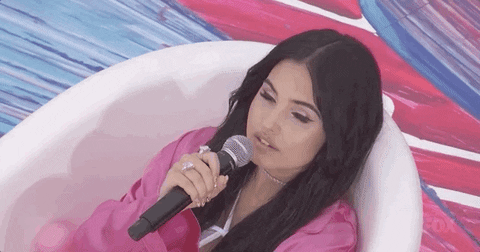 Out of these artists, Mabel is one of my more recent discoveries. I first heard her song "Don't Call Me Up" and then I eagerly looked up everything else she released.. which wasn't a lot at that point. Since then, however, she released a fantastic album, High Expectations, which I highly recommend to fans of pop music.
---
OK ⇛ You Should See Me in a Crown
"It's OK not to be OK
It's fine, you're allowed to break
As long as you know, as long as you know
Everything's gonna be OK, OK, OK"

I feel like Mabel's "OK" is a fantastic song to put on even for those who are not anxious or suffer from depression. It's kind, gentle song that tells you that it's okay to be in pain, cry, and gently convinces you that things are going to get better.
As such, You Should See Me in a Crown is the perfect book to pair this song with. This novel is filled with Black joy and it made me beam so much! Liz goes through some heavy things, but the tone of the novel comforts us and lets us know that, well, everything will be okay. This message is drove home by Liz's lovely family, friends, and the adorable F/F romance.
---
Don't Call Me Up ⇛ Headliners
"I'm over you and I don't need your lies no more
'Cause the truth is, without you, boy, I'm stronger"

I'll admit that Headliners is not the most perfect pick for this song, but it fits the lines I quoted above remarkably well. In any case, "Don't Call Me Up" is one of my all time favorite songs, so there was no way I wouldn't include it in this post.
Even though Headliners is a romance novel – and I love how these characters, who go from enemies to lovers, build their trust in each other – it does involve a break up. Sabrina, the heroine, had had an on-and-off relationship with a man who, quite frankly, did not deserve her. Throughout the book, we see how she deals with the aftermath of a terrible relationship that lasted for years.
Let's chat!
Do you listen to any of these artists? Heard any of the songs? Which Taylor Swift album is your favorite? Have you read either of the novels mentioned?