Another month of 2020 is done and I for one, am glad that it's over – which has pretty much been my attitude this whole year, to be honest! I hope you're all being as safe as you can and are looking out for the people around you too. There's so much going on in the world (here's a whole list of links to find ways to help if you can), but for now, Vera and I are here to tell you about everything we did in July and share some of our favourite posts of yours as well 🙂
What We Did
VERA:
I say this every month, and I still stand by it – life is extremely weird here. We haven't had a big surge in cases, so life is pretty much normal, and yet I'm deathly scared of anyone I love or myself getting sick. I'm dreading going back to university in September, especially after we've received official confirmation that they're planning on opening uni normally. 🙄
Either way, I managed to meet with some of my friends in July, which was great! (We shall not talk about how, after coming home, I always feel like I'm getting sick. Someone give me a new brain.) We went on long walks, and even visited the Budapest Zoo! It was good to see some of my friends, and I'm hoping to meet with a few more in August if possible.
Other than that, I'm pleased to announce that I completed Chloe Ting's slim thigh program. That, added together with walking at least 10.000 steps a day (I had a new daily record in July with 21.600 steps!), means that I've been slowly getting fitter. I think I tire less easily, and I've started losing weight. I'm currently doing the flat tummy program with Sabrina, and I'm hoping that I'll see more serious results from that. I want abs!! Or, at the least, something that resembles abs.
The end of my month was filled with listening to Taylor Swift's folklore, aka one of my favorite albums ever. It's so calming and whimsical, and the lyrics are some of the best she's ever written, in my opinion. Speaking of listening to things – this is your monthly reminder to start/continue The Magnus Archives. I love that podcast to pieces and I could cry because it's currently on a six-week-long break. On other podcast news – I started and abandoned Alice Isn't Dead (it's so bloody boring, I can't), and I've just finished The Two Princes, which is awfully adorable. If you're looking for a podcast that's very PG13 and is a combo of MG and YA, this might be the way to go.
SABRINA:
*Deep sigh* I've been doing almost nothing again, as my area has gone into another lockdown after a second wave of cases that is significantly (well, more than significantly) worse than the first wave.  I'm back to being stuck at home and my library shipping books to me instead of being able to pick them up.  Also, my great-grandmother is stuck in an aged care facility which has had several confirmed cases, which is difficult to deal with as well as the fact that my dad is out working every day.  Everyone is finally required to wear a mask, but of course there are people that object to that and have been harassing retail workers over it.  Basically, things are not great!!
I've not been spending as much time reading as I would like – I wish I was feeling more enthusiastic about it, but I can't generate any excitement for it at the moment. I know that happens to me every couple of months, but I think it's lasted for a little longer this time. I've mostly been watching Netflix and playing Bubble Shooter on my phone – I actually think I got a blister on my finger from that, as ridiculous as it sounds 😐 My family is also cleaning out our attic and I've been seeing a lot of things from my childhood, so maybe that is putting me in a melancholy mood as well.
And finally, I'll leave you with some good news. My sister has enrolled at university in Australia, so I don't need to worry about her leaving us and going back to America any time soon 😛 She's doing an outdoor education course which I think will be perfect for her and it's what she has wanted to do for a long time.
What We Read
VERA:
Thankfully, July was a pretty solid reading month! It turns out that my reading slump mainly impacts my reading when it comes to *physically* reading books. Basically, I find myself getting impatient when I sit down to read a physical novel or an ebook. However, I'm doing really well with audiobooks, they've been my saviors this past month. In July, I read 15 books, two of which I DNF-ed. Not counting those two, my average rating for the other 13 novels is 4.0, which is pretty good! Here are my favorites of last month:
TAKE A HINT, DANI BROWN was one of my most awaited novels of 2020, and that, sadly, has contributed to me not loving it as much as I was hoping to. I purchased the ebook as soon as it came out, and I pushed myself to start it at a time when I really wasn't in the mood to physically read. Even so, I greatly enjoyed Take a Hint, Dani Brown, and I'm sure that the disconnect I felt while reading it was on me, not on the book. Can't wait to reread it and raise my rating. ★★★★
TECHNICALLY, YOU STARTED IT: The idea of a novel told entirely in text messages sounded unique and intriguing, but it wasn't something I was particularly interested in reading. That is, until I (1) found the audiobook on scribd, and (2) saw how bloody short it is, haha. While it isn't the best novel I've ever read, it's adorable and light, i.e. exactly what I was looking for. ★★★★
I feel like everyone and their mother has been talking about BEACH READ and I understand why, even though I didn't love it as much as I expected to. I love the idea of two authors challenging each other to write in each other's genre, and the competition they had going on was fun to watch. That said, after an excellent start, my enjoyment started to plummet, mostly because I thought that the build up to the relationship was far better written than the actual relationship. ★★★★
YOU SHOULD SEE ME IN A CROWN is one of the most joyful novels I've read this year, and I'm so glad I gave it a chance despite not being grabbed by the premise. The romance was adorable, and I appreciated that Leah Johnson didn't introduce a love triangle into the novel. Instead, she concentrated on the budding F/F romance, as well as on Liz's relationship with her friends, including her old best friend, and her family. Ah, such a wholesome book! ★★★★
And with that, we've arrived to one of my top books of the month, LOVELESS. You all, this book is everything I'd hoped it would be, and reading it made me so damn happy. It's an #OwnVoices novel that tells Georgia's story, as she is discovering that she's asexual and aromantic, and it's incredibly well-written. I adored the characters, and I loved how Oseman concentrated on Georgia's friendship – both old and new. Oh, and the side F/F ship was so cute.. and kind of infuriating because these two idiots were clueless about each other's feelings. But you know what that means? Yearning. ★★★★★
BOYFRIEND MATERIAL is my other favorite novel of July, and a book I'd wholeheartedly recommend to everyone that enjoys rom-coms, as it's one of the best rom-coms I've ever read. Besides a cute, opposites attract romance, Boyfriend Material also has fantastic friendships as well as well-written families. I loved the characters so much, and I highly appreciated that their jobs were actually discussed and shown. I hate when characters' job is ignored completely and is never or rarely brought up. ★★★★★
HOME BEFORE DARK was one of my most awaited novels of 2020, and it did not disappoint. Which, to be honest, is no surprise, because Riley Sager has written my top favorite mystery-thrillers, his books never disappoint. (If you like mysteries but haven't yet read his books.. what are you doing with your life!?) Despite the fact that I am rarely frightened by novela (or any other form of media), I found myself genuinely creeped out at multiple points. ★★★★★
SABRINA:
I've been in a kind of slump for a few weeks now. I've still managed to read but it's been slow going and I've had to force myself into it, even though I gave most books I read this month around 4 stars. I can't help but wonder if I would have loved them more had I read them at a different time. Ah well. Here's some thoughts on a few books I read:
THE MEMORY POLICE is about an island where things continuously disappear from people's memories. If you need answers and happy endings, don't touch this book because it won't provide you with them! It's emotional, and I still feel tightness in my chest when I think about it, but there is one happy scene that has stuck in my mind. ★★★ .5
THE HANDMAID'S TALE Vera and I buddy-read this and I think I liked it a bit less than she did, lol. I wish some things were done in a more interesting way, but I did like a lot of it – especially how we see through the main character's eyes how things were before. It's also the first time I've felt that an audiobook enhanced my experience of a book, so that was exciting! ★★★
A CURSE SO DARK AND LONELY I really enjoyed this Beauty and the Beast retelling. The world was a lot of fun and there were plenty of twists on the original story. Grey was top tier character (though unfortunately we did not get chapters from his perspective), and I loved Harper and Rhen as well. There were some "not like other girls" vibes in the book that rubbed me the wrong way, but otherwise, amazing. ★★★★
A CROWN OF WISHES  I was so excited for this book and it was as good as I was expecting!  I loved the whole idea of the Tournament of Wishes and the main two characters were amazing.  Their interactions constantly made me smile.  I kind of wish we had seen more of the characters' pasts as they happened, rather than simply seeing flashbacks and memories but overall I did love this book.  ★★★★
What We Watched
VERA: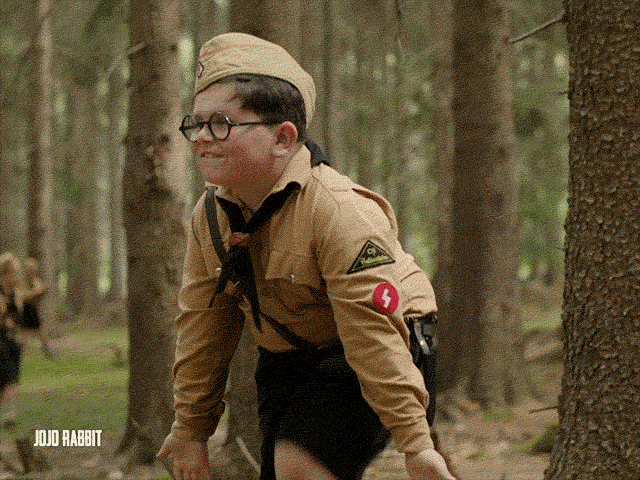 Jojo Rabbit is not a movie I'd have watched on my own, but my friend liked it and wanted to rewatch it, so she chose it for our weekly (online) movie night. I have to say, I'm happy she did. The acting was splendid and, despite the subject matter, there were quite a few funny scenes. Also! Yorki – on the right – is such an adorable child, oh my god. When he said he "needs a cuddle" my heart just about melted. 🥺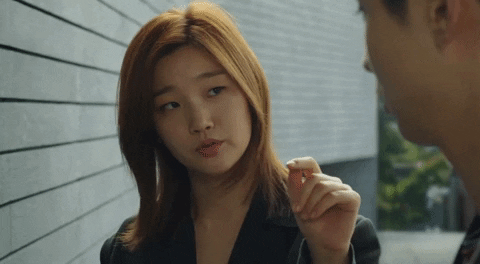 Parasite is a film I was 99.99% sure I'd love, and I was right! It's a terrific movie that made me laugh just to then bring me close to tears. Look, I watch and read a lot of dark things and I have no problem moving on from them… and yet, I found myself reaching for my most cheerful playlist after the movie finished.. I couldn't shake off the melancholic mood it'd left me in. So good.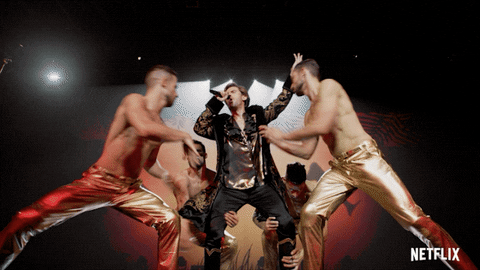 Eurovision Song Contest: The Story of Fire Saga is exactly as silly and over the top as the real Eurovision is so, obviously, I loved every minute of it. (Besides the penis jokes, someone should let Will Ferrell know that they aren't as funny as he thinks.) This film has neatly patched up the hole inside my chest that was created by Eurovision being cancelled this year. 🥰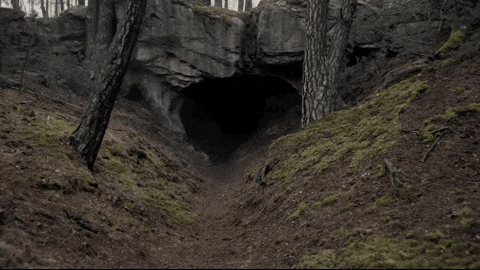 Dark: Recently, I've seen many people talk about how good Dark is, including some of my friends, so I caved in and started it. I'm definitely enjoying it, but it's a bit different from what I expected and my enthusiasm for it has started to die towards the end of the first season. That said, I'm planning on continuing it with a friend, and I am looking forward to that.
SABRINA:
The Clapper was such a strange movie about a guy that has his life negatively affected by being featured on a talk show. I surprisingly enjoyed it for the most part and found myself laughing on a few occasions. The main relationship was a bit weird but in the end it made me smile. Also it seems as though there is not a single gif for this movie on the internet, believe it or not, so you are stuck with this poster.
The Shack …I did not like this movie, I don't think. It is super religious (and that's coming from someone who is religious) and also super depressing. It might have had some good points, but they were buried underneath all the other preachy stuff. It was pretty and has some good actors in it, but I don't recommend it.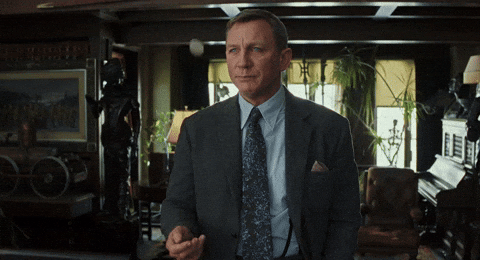 Knives Out was a great mix of mystery and comedy, and I really enjoyed it! It had me on edge so often, worried about what was going to happen. I also loved the aesthetics of it all and the ways some of the filming decisions made it unique. I wish I had the vocabulary to describe exactly what I mean, lol, but this will have to do.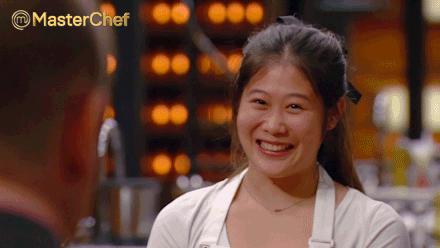 MasterChef Australia has finally ended so I have my weeknights back, haha. All my favourites (eg. Jess in the gif) got eliminated before the grand finale so I wasn't super happy with it 😦 I guess it was to be expected when they were all past contestants "Back to Win" though. It was a great season of cooking with some incredible dishes (…not that I got to taste them, but they looked good, lol).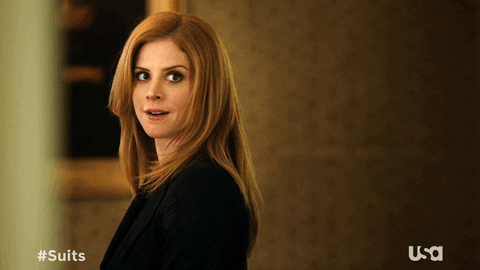 Suits is what I've been binging on Netflix. I've already seen the whole series (some seasons more than once), so you know that I love it a lot. It's so funny and I absolutely adore the characters and their relationships with each other. Plus, I love the drama. I definitely need to cut back though because I'm not getting much else done :')
Around the Blogosphere
This list is tiny this month, mostly because one of us (hi, it's Vera) is behind on blog-hopping.
Discussions:
Lists:
Reviews:
Let's chat!
What was your July like? Did you have a good reading month? Have you watched/read anything worth mentioning?