Hello friends! I know I'm not the only blogger who has strong feelings about extremely specific tropes in books. In most cases, these are not 'big' tropes that influence the whole novel or the character arc – like the chosen one trope does, for example – rather, they are smaller instances or are just more specific than other tropes.
Today, I brought you six of such tropes – three incredible and three terrible ones – and I'm looking forward to discussing them with you!
The Good.
#1: THERE'S ONLY ONE BED
WHY I LOVE IT: I love forced proximity in general, and I particularly love it when characters are forced by their circumstances to live together, or work together, or anything of the sort. However, that's not exactly a specific trope, is it? The "there's only one bed" trope, though, is rather specific and one that takes forced proximity to another level. The tension and the awkwardness that ensues from having to share a bed is always fun to read about.
AN EXAMPLE: That Kind of Guy by Talia Hibbert is the perfect example of this trope! Rae and Zach have been friends for a while, but their relationship takes an… interesting turn when they enter into a fake relationship and are forced to share a bed for multiple days.
---
#2: FAST FORMING FRIENDSHIPS
WHY I LOVE IT: Don't get me wrong, I adore reading about deep friendships that have existed for years in the characters' lives. But I also love it when a character meets someone – or multiple someones – and they have this instant connection, and bam, they're friends! It's so wholesome, especially if the MC didn't really have any close friends up to that point.
AN EXAMPLE: Frances and Aled from Radio Silence are a damn good example of this trope, even though they've technically known each other for a while, they just never talked. When they do start to talk, however, they realize that they have similar interests, including the podcast Aled created, which makes their friendship really lovely from the get go.
---
#3: KISSING AS A DISTRACTION FROM BEING CAUGHT
WHY I LOVE IT: This is, simply put, one of the best romance tropes!! It's super cute and it can actually move the plot ahead: the kiss can be another step towards the characters recognizing and admitting their feelings for each other.
AN EXAMPLE: I had to rack my brain to find an example for this, and the only good one I could come up with is in the Ruby Red series, although I'm not quite sure in which book. 🙈 (Possibly in the second one?) I like this example not only because I was a massive fan of this trilogy as a teen, but also because the time travel aspect adds a fun twist to this scene.
---
The Bad.
#1: POP CULTURE REFERENCES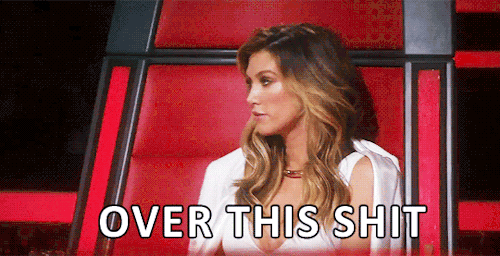 WHY I HATE IT: I feel like we, as a society, have surpassed the need for pop culture references? I suppose one or two references are fine – though, those 1-2 are basically always Harry Potter related – but a lot of them? Please, don't do that! It makes a book feel dated super-fast, which is obviously not ideal. Granted, some books have done a good job of referencing books or other forms of media, but still, is there really a need for these? I don't think so. (Unless they somehow fit into the plot, I suppose.)
---
#2: PRETENTIOUS QUOTES AND MUSINGS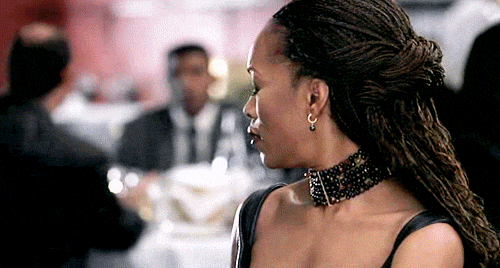 WHY I HATE IT: Okay, here's the thing – I love to read about characters with hobbies, interests, or characters who have accumulated a great amount of knowledge in a certain area. Tash in Tash Hearts Tolstoy, for instance, is an aspiring director who is so smart with the camera and shares a lot about film-making with the reader. I love that!
What I don't love is when a character shares quotes or knowledge that does not fit into the story. A few weeks ago I read a mystery-thriller where the protagonist, whose daughter has been kidnapped, kept mentioning and quoting philosophers. I understand that philosophy was her area of knowledge, but would a worried parent really be quoting her favorite philosophers in such a situation?
---
#3: THE MENTOR WHO WITHHOLDS INFORMATION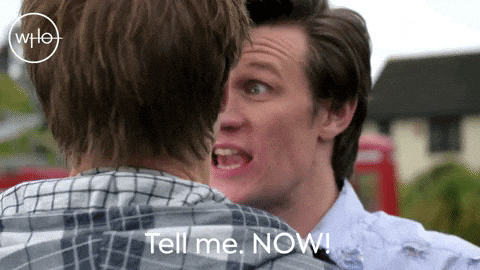 WHY I HATE IT: It's absolutely ridiculous when a mentor (or a parent figure) withholds information from their mentee (or child) even when said mentee needs that information badly. This happens in some incredibly popular series, and it's always so frustrating to see because it's so fucking illogical. If you, as a powerful figure, give someone a task that will decide the future of the world, you would be as clear about what to do as possible, right? Similarly, if you want to protect someone you love, you will not withhold information that could help them survive!
I fully understand that having a mentor who shares everything with the protagonist at the beginning of the story could make the plot too simple/easy. Even so, in my opinion, writers who can't figure out how to solve this issue are not terribly good writers. 🙈 There are ways to go around this problem, e.g. by having a mentor who doesn't know everything or who's wrong about certain things. Or, in YA and MG, we could have a mentor who thought they had time to share their knowledge with their mentee but they died unexpectedly, leaving the mentee to search for answers on their own.
---
Let's chat!
What do you think about these tropes? Do you have any book recommendations for my three favorite specific tropes? What are some specific and/or small tropes you like and dislike?