Hello friends! I've recently remembered that as a book blogger I should probably be posting at least a few reviews per year. 🤔 What an unrealistic expectation! But for real, I decided to try to publish at least one review or mini-review post per month, so like, wish me luck? Today, I've brought you two mini reviews, for two 2020 mystery-thriller releases, and I can't wait to discuss them with you!
---
The Guest List by Lucy Foley
Set on a remote island off the Irish coast, this is one guest list no one would want to be on, just as no one would have wanted an invitation to the New Year's Eve party in Foley's previous novel, The Hunting Party . Lives unravel amid the revelry on an eerie and remote island as family and friends assemble for a glam wedding in an updated Murder on the Orient Express. Each of the principal characters has a reason to want one of their number dead, there are old secrets, and one of them is murdered.
---
The Guest List is my first novel by Lucy Foley, but it certainly won't be my last. Her writing is so captivating that – as soon as I properly got into the story – I found myself unable to put the book down. I had a heck of a time reading this, and I kept trying to guess what the outcome might be. On that note, The Guest List is a really unique novel – not only is the killer's identity a mystery, but the victim's identity is only revealed around the third quarter of the novel. This allowed me to get to know the characters properly, all the while trying to guess who the victim and the killer might be.
That said, the start was a bit rough. I was surprised to see that nearly all main characters had their own chapter, which meant that the novel was told from five perspectives, with another character joining in on later. It was… a lot to take in, especially because it was all written in first person. Don't get me wrong, I love – actually, I prefer first person point of view – but not when we have such an abundance of narrators. Granted, the writing was solid, so the characters all had a distinct voice, but still, I think third person pov would have better suited this story.
Speaking of the characters, I loved that whenever they narrated a chapter, their "role" was included under their name, like this: Jules: The Bride. It reminded me of older mystery novels, where each character had a clear role in the plot, even if that role wasn't stated like this.
However, it was a bit of a disappointment that the characters didn't steal my heart in any shape or form. I was not fascinating by the the bad characters, and neither was I rooting for the good characters. I was just… going through the story, without caring about what might happen to them. At certain points they all got on my nerves so much that I wouldn't have minded them all dying. 😅
All things considered, The Guest List was a fun novel – I was engrossed in the story nearly all through and I loved trying to guess the identity of the victim and the killer. It's a novel I'd wholeheartedly recommend, while also being one that will not be making it onto my favorite-mysteries-list, mostly because the characters, while solid, didn't impress me all that much.
---
He Started It by Samantha Downing
Beth, Portia, and Eddie Morgan haven't all been together in years. And for very good reasons—we'll get to those later. But when their wealthy grandfather dies and leaves a cryptic final message in his wake, the siblings and their respective partners must come together for a cross-country road trip to fulfill his final wish and — more importantly — secure their inheritance.

But time with your family can be tough. It is for everyone.

It's even harder when you're all keeping secrets and trying to forget a memory—a missing person, an act of revenge, the man in the black truck who won't stop following your car—and especially when at least one of you is a killer and there's a body in the trunk. Just to name a few reasons.

But money is a powerful motivator. It is for everyone.
---
I started the draft of this post right after jumping into He Started It, with the title: "captivating mystery-thrillers," so it's safe to say that I expected a lot from this book. Me after finishing the book, though: 🤡🤡. I wouldn't be exaggerating if I said that this is one of the silliest, most ridiculous mysteries I've ever read, and not in the "wow, how fun" way, rather in the "how, is this meant to be taken seriously!?" way.
So, what's so wrong about this? Everything, but let's start at the beginning. The key personal trait of Beth, the narrator, is that "she's not the heroine of this story." She can't be, because she's done some bad things, which yay, sounds exciting… but it wasn't. Beth is mediocre and boring, to the extent that even when she pulled off something relatively surprising I just… I could not care less. But it's not just Beth! All the characters bored me to death. However, I wanted to love this book, so I valiantly kept searching for some semblance of a personality until the final few chapters; alas, there was nothing to find.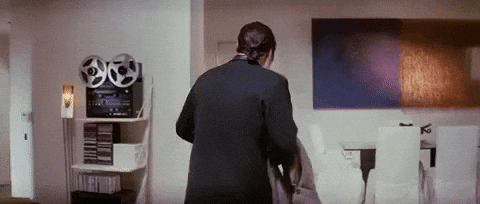 When shit hits the fan at the end, readers should be shocked, but here's the thing, if the characters are empty, you can make them do the most outrageous shit, and it won't matter. I never trusted them, I never felt like I knew them, so why should I care when they start to do "surprising" crap?
On top of this, many-many aspects of this novel were… implausible, to say the least. The ending – which, I guess, is supposed to be twisty – was utterly ridiculous, and the rest of the novel wasn't much better. The thing is, I love thriller and horror, and I'm ready to suspend my disbelief in most cases, sometimes even when others aren't, but the twists and reveals Downing packed were too foolish for my taste.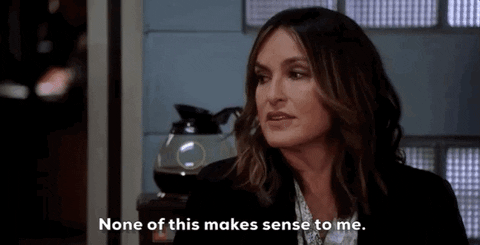 Like I said, He Started It is one of my least favorite thrillers ever, and certainly one of my least favorite novels this year. It's such a pity too, because the author's debut, My Lovely Wife, was a solid thriller, which had me expecting excellence here. 😔
---
Let's chat!
What's your favorite mystery or thriller novel? Any 2020 mystery-thriller releases you loved or are excited to read? Have you read either of these novels?