Have you ever asked yourself this question?
I sure have, and not necessarily for the most obvious reason. I mean, of course I worry about the quality of my reviews. The book blogging world is filled with people who are able to share their thoughts in such unique ways; these bloggers are funny and smart, and can convince me to add books to my to-read list that I never thought I would. Basically, I'm in awe and you're bloody awesome. 💜Even though your excellence is a great topic, it's not what I'm planning on discussing today. (Sorry!)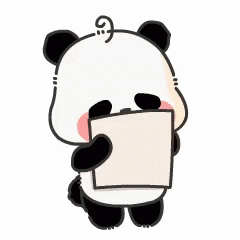 The thing is, I've read – and even reviewed – a few novels that were… less than perfect, and yet, I rated them remarkably high, either giving them five or four stars when they – objectively – deserved one less star in each case. As far as I can see, there are four main reasons why this may occur.
---
#1: I love (certain parts of) a book so much that I'm able to overlook its less than perfect aspects. Not Even Bones, one of my favorite books (!), is an excellent example of this. I didn't click with the writing of the novel at all; nonetheless, I rated the book five stars. I loved the story, the characters, the general concept and every other part of the book, and so ultimately, I couldn't round my rating down to four stars, I just couldn't. In this case we're speaking about a debut author, which is something I also had to take into account when rating the writing; I was certain her writing would develop, and book two showed that I was right!
---
#2: I'm a fan of the author and/or the series, and thus, I'm somewhat biased, i.e. I'm a little more lenient with my rating than usual. This occurs most frequently when, objectively, a novel would be worth four stars, but I round it up to five, however, this can also "help" me decide between three and four stars. There are only a handful of authors I love this much, so this is most typical of novels in my favorite series.
The best example of this phenomena would be King of Crows, the final novel in The Diviners series. I've been following this series for years, and as such, it has become truly important for me. I adore the characters and their friendships as well as their romantic relationships, some of which I've been rooting for since the first novel. Unfortunately, my experience with the final book was… mediocre. Bray didn't deliver quite as I expected, which was heartbreaking; realistically, King of Crows deserves three stars, and yet, I couldn't give it less than four.
---
#3: I've reread a four-star read many-many times, and I raised my rating to five stars somewhere along the way. This is an interesting case, because a book would have to be super-close to five stars for this to be a possibility. If I say a novel is a reread worthy, solid four star read, that means it has the potential to reach the magical fifth star one day. This happened to me when I reread Before the Devil Breaks You and Act Like It, both excellent novels filled with incredible characters. In the latter's case, I found myself loving the story, the characters and the romance so much that I couldn't not raise my rating.
---
#4: Finally, I've been known to round my rating up to five stars if my enjoyment of a novel is high. This would mean that, yes, I can see some imperfections in the novel, however, I'm willing to overlook them because I enjoyed the heck out of the story. This 1000% depends on my mood, as well! Say, I'm stressed or sad and then a massively captivating or entertaining novel comes along that cheers me up; in this case, I can imagine rating it higher than it would deserve.
I'm pretty sure this happened with A Madness of Sunshine by Nalini Singh, although that was a combination of a few things on this list. Yes, I was stressed because of the quarantine, so it felt great to read something I could get lost in for hours. At the same time, I know and will admit that I'm somewhat biased, too, because Singh is one of my favorite authors. So, you see, these things are not exclusive, they can occur together, further confusing me and my rating.
---
So, am I conning you all when reviewing these books?
*softly screaming "don't worry! I'm credible!"*
While I'm not a professional reviewer, it's never my intention to lie or mislead anyone who might be reading my reviews, so of course I always point out any "negatives" I find. Thus, my review of A Madness of Sunshine contained all the things I didn't like about the novel. On top of this, I think I'm pretty open with mentioning exactly how much my bias influenced my rating. As such, in my review of The Diviners, I outright admit that I'm biased as hell when it comes to the series, which is why I rounded my rating of the final novel way up.
Ultimately, I don't think this makes me a bad reviewer, because well, I believe that reviews are subjective. I doubt you can write a fully objective review of a novel or movie, in part because art is supposed to influence our emotions, and when emotions come into the picture it becomes difficult to review objectively. I mean, we're talking about a story, one that (hopefully) touched you in some ways, not about the newest device. It's possible to be all technical in a review, it's hard – or impossible – to completely ignore your emotions.
That said, I know there are much more objective reviewers out there than I am, which is great! I think both subjectivity and objectivity are necessary and good, so basically – you do you.
---
Let's chat!
How objective are you in your reviews? (If you're unsure, think of a review you've written and love! Is it subjective or objective?) Which one do you prefer to read? Are you guilty of any of the four things I mentioned?