May has once again been a tumultuous month globally, and not only due to the ongoing COVID-19 disaster. In the introduction to our May Wrap Up, we would like to highlight a handful of current issues:
We encourage you to visit blacklivesmatters, where you can find petitions to sign, ways to donate, as well as other resources. We believe it is important to educate ourselves about racism, now and always, and to look for ways to help in our own countries and communities, as well.
On a different note, in Hungary, May brought devastating news for the transgender and intersex community; Parliament voted in favor of a bill that outlaws legal gender recognition for trans and intersex people. This bill strips transgender and intersex people of their fundamental human rights, which is unacceptable. If you can, please, sign the following petition, and if you speak Hungarian, you can also sign this. If you don't have a Hungarian address, you can put in "Budapest" as the city. (You will also find more information on both sites.)
In The Philippines, the anti-terror bill is in danger of being passed. It "is a glaring attempt to weaponize the law to silence critics and suppress lawful dissent" says The Ateneo Human Rights Center1. For more information and resources, please see this page.
A little bit of a bookish information at the end: If you live in the US, you might want to check this thread, which will direct you to indie bookstores owned by Black people. Due to the COVID-19 crisis many indie bookstores have been struggling, so we urge you to support these as well as others in your area/country instead of big chains.
LIFE
Vera:
May was a weird month. It seemed to fly by incredibly fast, leaving me feeling like I haven't done anything at all. I did study quite a bit – I have two exams in June, so wish me luck, please – which also resulted in me feeling sorry for myself. 😅 Earlier this month most COVID-19 related restrictions have been lifted in the country, but I've still been extremely careful about going out – in other words, I still haven't met with any of my friends and this has been making me sad. 😔
Sabrina:
May is always a busy month in my family, with my brother, mother and father all celebrating their birthdays + Mother's Day on top of that! With lockdown restrictions being eased, we even had some visitors over a few times which means I've been busier than I have for the whole year. It's been nice to have a bit more of normalcy than we have had for a while, though we are still all a bit on edge and don't want to get too close to people living outside our house.
Possibly my favourite part of May however, was getting a brand new special episode of Parks and Recreation – also known as my favourite television show ever – years after it officially ended. I was so delighted to see my favourite characters interacting again after so long without any fresh content and I appreciated that is was for a great cause as well.
BOOKS
Sabrina:
May was admittedly not a fantastic reading month. I had a couple of DNFs and a 2-star read (see Vera's section for that!) plus three mystery-thrillers that had some of my least favourite plot twists – coincidentally, all things I had talked about hating in a blog post this month so I will refrain from talking about those books. I did find two new favourites though, so it wasn't altogether bad.
THE NOT-DEAD AND THE SAVED AND OTHER STORIES is a literary fiction short story collection centred around illness and death. I did not know this going in and honestly would not have picked it up if I had done a little more research into it, lol. Still, there were several stories in there that resonated with me and several more that did not. Some of the stories seemed to have no point at all which bothered me. 2.5 stars.
THE GIRL FROM THE WELL I enjoyed this YA horror way more than I was expecting! I did wish Tark had been better developed and that the dialogue was better, but there were so many creepy scenes and the plot didn't stop moving. I love the interesting writing choices made when it came to the narrator and I look forward to picking up another Rin Chupeco book soon – I'm waiting on a couple from the library, so it's definitely on the cards. 3.5 stars.
A DUKE BY DEFAULT I think I can officially say that Alyssa Cole is one of my favourite authors after thoroughly enjoying my second book by her. I loved all the adventure in this book (I kinda want to got to Scotland and make swords now) and how there is so much more than just a romance going on. I love Portia Hobbs with my whole heart and the rest of the characters were also great. You've got to try the Reluctant Royals series! 4.5 stars.
WICKED PLANTS is a non-fiction book about poisonous and otherwise dangerous plants from around the world. I absolutely love the concept of it and honestly, that's the main reason it got a high rating from me. I wish there had been more pictures (particularly photos – it would have been a lot more helpful) and less repetition, but otherwise this book gave me the information I was looking for in an entertaining way. 3.5 stars.
GOLDIE VANCE VOLUME 1 struck the perfect balance between leaving me satisfied but also wanting more. The story and characters were so much fun without being totally innocent. The art style is super cute and I love the setting as well. I really appreciated how the mystery was wrapped up but there are still story threads to follow. I'm looking forward to reading the next issue. 4 stars.
Vera:
After April, also known as the best reading month this year, I should have expected that my luck might run out… and it did, oh man, it did. May was a terrible reading month, I read eleven books, the lowest number per month so far this year. As for the quality… with an average rating of 3.09, May was easily the worst reading month of the year. The sad thing is that I went into most of these novels with solid hopes, and this is what I got?? Unfair. But before we get to the bad, let's go through the three good books I read.
THE GUEST LIST took me on such a thrilling ride! I was so invested in the mystery; I couldn't stop reading it and it kept me guessing until the end. That said, it wasn't perfect. While the characters were fun to read about, they were a mess, and none of them were people I particularly liked. (In fact, I'd have been fine with all of them dropping dead.) Nonetheless, it was a great start to my month. RTC ★★★★
THE HUNGER GAMES TRILOGY: I didn't have a strong desire to read the new Hunger Games prequel – and after reading the reviews, I don't want to at all – but still, I was interested in rereading the trilogy. The first book was still incredible, while the second and (especially) the third were not as impressive as I remembered. This was a buddy read with Becky, and we've written a nice discussion about the trilogy, so watch out for that.
SICK KIDS IN LOVE: I knew this was going to be great, and I was not disappointed! I flew through the audiobook, and I have so much love for these characters and their story. It's criminally underrated, even though it deserves all the love, so uh, you might want to add this to your tbr? Worth reading, I swear. ★★★★
---
Moving on to (some) of the bad ones…
(There were more bad ones than these three, but I can't be bothered to include them all, and I've written a mini review of the worst of my May, which you'll see later this month!)
THE GRAVEYARD BOOK: Okay, before you judge me, because yes, I know, basically everyone loves this book, I'm just going to say this – I tried hard with this, probably harder than I should have. I started with the audiobook and then switched to hardcover when that wasn't working. Alas, the format wasn't the problem – I simply did not and could not care about this story or its characters. ★★
THE CHAIN is easily one of the worst books I've read in 2020, and it'd certainly make it onto my "most disappointing mystery-thrillers" of all time list. I was promised greatness and I got the most boring, bland, and illogical/unrealistic mystery ever!? I want my money back, stat. Thankfully, this was a buddy read with Sabrina, so we could complain to each other. ★★
THE KISS OF DECEPTION: It'd been experiences like this one that made me abandon the "oh, what a pretty book, let's buy it!!" thing I had going on for years. The tragedy of The Kiss of Deception is that it starts well, remarkably well, but it quickly turns into a melodramatic nonsense that is led by one of the pettiest, silliest characters. This was a buddy-read with Abi, who made an excellent partner in complaining. ★★★
LISTENED TO AND WATCHED
Vera: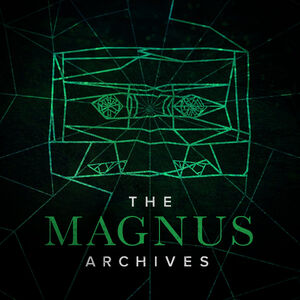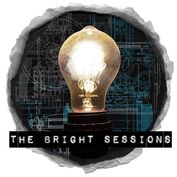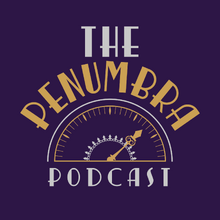 May was very much the month of podcasts for me, which might explain why I didn't get to as many books as usual. I'm now all caught up with The Magnus Archives, and I'm pleased to say that I'm (1) loving it still, and (2) I've managed to convince a couple of people to start it, including several of my in-real-life friends as well as Sabrina, Becky and Abi. I'm 99.99% sure they're all fed up of me constantly asking them to "keep me posted" but I adore this podcast, I want to discuss it with everyone. On that note, have you listened to it? 😅
Because TMA is still on-going, I need to wait a week between each new episode, which has been a real pain. To fill that hole, I listened to The Bright Sessions, a sci-fi podcast. I really enjoyed it – I'd go as far as to say that I even loved it at parts, but ultimately it didn't live up to TMA, and the end was rather weak. Also, I'm not a fan of plot-lines going on and on and on without any real solutions, and TBS is very much like that.
This brings us to the final podcast of May, The Penumbra Podcast, which was recommended to me by a friend of mine. I'm only on episode 15, but far it's been excellent – it's a bit goofy and weird, certainly different from the other two, but that's kind of what I adore in it. I want to highlight two things – (1) all of these have LGBT representation and (2) you can find all three on spotify, which is super convenient for podcasts.
---
Sabrina:
I'm a lot slower at listening to podcasts, lol, but I have been enjoying The Bright Sessions as well this month – I'm in the middle of season 2 and can't wait to find out what happens next. I'm a bit scared of everything, so I'm even slower with The Magnus Archives, but I have been making progress!
I have also continued watching Elementary with my sister and parents this month. It's a crime drama that reimagines the classic character of Sherlock Holmes set in New York. Each episode follows a different mystery and while it is oftentimes outrageous and unrealistic, I've been able to start looking past that. The second half of season one was definitely the strongest part so far, as it's when I started becoming attached to the characters. I'm finding myself getting a little bit bored by the mysteries recently (I'm up to season 2, episode 14), but hopefully that will pick up again soon.
As for movies, I watched the end of the Hunger Games series, Downsizing and Little Women. This was actually my first time watching Mockingjay Part 2 and it went pretty much how I was expecting it to. I still haven't decided how I feel about Downsizing and kind of just want to forget about it, to be honest. It brought up some interesting concepts and issues that were applicable to real life but I'm not sure I liked how it presented them. Before this month, I'd never read or seen any versions of Little Women, so the 2019 version was my first experience with it and I wasn't disappointed. It was actually quite different to what I was expecting and I was pleasantly surprised.
MAY ON THE BLOG
MAY IN THE BLOGOSPHERE
REVIEWS, RECOMMENDATIONS:
DISCUSSIONS:
LET'S CHAT!
How was your May? Was it a good or a bad reading month for you? Have you read/watched/listened to anything we should know about? Do you have any plans for June?