At the beginning of the month, Caitlin tweeted something really incredible that ultimately inspired me to write this post. Her tweet, as seen below, compares a person's all time favorite pieces of media to horcruxes. For those who're confused: in the Harry Potter universe, a horcrux is a on object in which a wizard or witch has hidden a fragment of their soul in order to become immortal. As such, Caitlin's tweet effectively asks the question, are there any pieces of media that feel like a part of your soul?
This made me think. I never know what to say when people ask me about my favorite book, movie, or show. If you read and watch many things, it becomes exceedingly hard to point to one or two of said things and say, "that right there, that's my favorite." But the way Caitlin puts this question is a game changer. The thing is, I have many favorites, but there are only a few things I love so much that they have become a part of my soul.
Today, I will be sharing seven of my "horcruxes", aka my all favorite pieces of media. And yes, seven is a reference to Harry Potter. Rowling is trash, but Harry Potter was a big part of my childhood.
The Magnus Archives
The Magnus Archives is my newest and – as of right now – biggest favorite. To be honest, I'm not (wasn't?) much of a podcast person, but I really trust the opinion of my friend who recommended this to me, so I gave TMA a chance, and you all, best. decision. ever.
For those who don't know, The Magnus Archives is a horror podcast that's currently on its fifth and final season. Nearly every episodes contains a supernatural case, and as the series progresses, not only do these cases start to connect, but the main characters become increasingly more involved in them. The podcast is incredibly well-written, well-acted, and is an absolute pleasure to listen to.
The plot is superb, I love how the individual stories have slowly connected and formed a much bigger picture; even so, the best part of TMA is its characters, who I just love so fucking much!? They've become some of my favorite characters ever, which means that I'm doing something I haven't done before – I'm reading fanfiction about them. 😅
On that note, there's absolutely nothing wrong with fanfiction! It's just usually not my cup of tea; generally, I finish the canon and then I'm good and done with a story. (Although I tend to reread my favorites, but that's another topic.) Now, though, I need more. Also, on a super positive note, TMA has a canon M/M and F/F pairing as well as an asexual character.
---
The Les Miserables Musical
I love tons of musicals, but Les Miserables is easily one of the best I've ever seen, and the only one that's music I love this much. I think the movie adaptation of the musical is excellent, but seeing it live in theater was what ultimately helped me fell in love with this production to this extent. I know the words to most of the songs, and I can be found listening to them quite frequently.
The shameful thing is that I've never read the book, and I don't even think I want to? I own it and I was planning on reading it, but (1) a friend of mine really disliked it, (2) it's bloody long; the audiobook is 59 long. 59 hours! And the truth is, while I love the story and the characters, the real reason why I adore Les Miserables is its music, so the book – or other adaptations – don't hold much interest for me.
---
The Eurovision Song Contest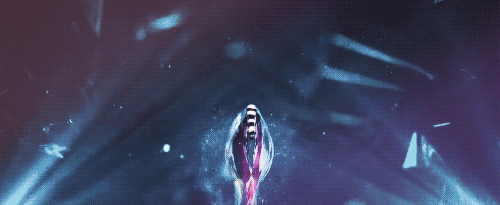 I'm so sorry, non-European readers, but I have no idea how to explain Eurovision, it's something you have to experience. ✨ I know, that sounds corny… which is actually fitting because Eurovision is a bit corny, but in a good way? The boring, factual explanation is that it's an annual competition, held since 1956, between European as well as some non-European countries. Each country submits an original song which is to be performed live, so of course, Eurovision has been cancelled this year for the first time ever. There are usually around 40 participating countries, but a total of 50 countries are eligible to participate.
Now, onto the fun part! I've been a massive fan of Eurovision for about seven years. I love all the work and thought that goes into the songs and performances, and I'm lucky because it's mostly pop music, which is my favorite genre, so I tend to find some new favorites each year. Is the whole thing a bit generic? I mean, yes? But that's what makes it fun, in my opinion.
---
The Psy-Changeling Series
With that, we've arrived to the first book series on this list, and one that's not exactly going to surprise anyone who knows me. I discovered and fell in love with the Psy-Changeling series ages ago (probably before high school?) but it's "only" been a horcrux of mine since 2016. That was the year when I went back to reread all the books I'd already tackled, which prompted me to finish the series. Since then, I've dutifully kept up to date with each new book; yes, you've heard that right, the series is still alive and kicking. (The original series has ended, but the spin-off is essentially a continuation of that, so…)
With a few exceptions, I love each and every book in the series, which is quite a feat for a series with 19 (!) novels and counting. The characters are spectacular, and many of them have found themselves a place on my all-time favorites list. This, by the way, shows what a terrific writer Singh is – each book is led by different characters with previous MCs only popping up as part of the supporting cast, yet, I've gotten so attached to many of her protagonists.
I've reread my favorites from the series so many times that, at this point, rereading these novels feels like going home; the world, the cast, the plot… everything is perfect, so if there's one author I stan it's Nalini Singh.
---
Taylor Swift: Reputation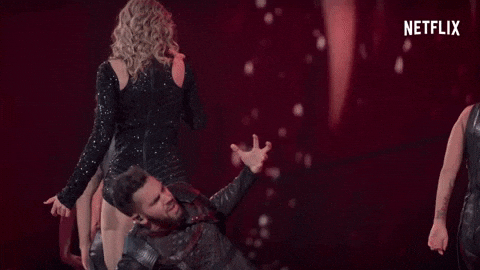 I wasn't sure if I should include anything music related on this list, but the thing is, I love music. Not a day goes by when I don't listen to at least a couple of songs and, more often than not, those songs include music by Taylor Swift. I started to fall in love with her music during her Red era, but what sold me on her stuff completely was 1989. (I told you, pop is my favorite.) Even so, my top favorite by her remains Reputation, which might be an unpopular opinion, but I 1000% stand by it.
I mean, that era gave us some of her best videos, not to mention the Reputation Stadium Tour, which is the single best thing on Netflix. On top of that, this was the era when Taylor became more outspoken about politics, and we can actually watch that process in her Miss Americana documentary. But even without these things, the album is incredible; I love each and every song on it, and I genuinely cannot get bored of them.
---
The Diviners
I've thought long and hard about including The Diviners, because – as you'll see in my review of the whole series, coming later this week – the final novel was somewhat disappointing. Even so, this series and its characters have meant so much to me through the years, and the books remain the only ones I've ever annotated, because I wanted to be able to go back and revisit my favorite parts. (Okay, so, it's not "proper" annotation, I didn't really write into the book, just used tons of tiny post it notes, but shh.)
On top of this, Evie and Sam are one of my favorite couples, so seeing the gradual, incredibly well-written development of their relationship was a great experience. Another great thing about the series is the way the cast forms a strong, supportive friendship group, which functions much like a family by the end of the series. The found family trope is one of the best tropes ever, so it automatically makes any book better.
---
Gravity Falls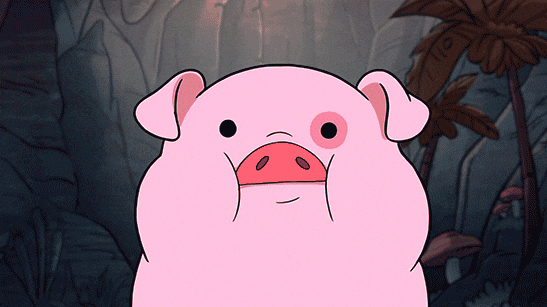 Oh man, I nearly forgot about Gravity Falls, which would have been such a mistake. I adore this show, so much so that I've rewatched it multiple times. The animations are gorgeous and the plot is incredibly captivating even if this is originally aimed at children. Interestingly, it gets somewhat dark and creepy towards the end – not to mention emotional.
Dipper and Mabel, the main characters, are twins and their relationship is so well-developed and smartly portrayed. I loved seeing the way they supported each other and the way they worked out any disagreements or issues they had. The show also offers fun family dynamics, as well as really epic friendships. Oh, and Mabel gets a pig relatively early in the show, and man, Waddles is an adorable pet.
---
Honorable Mentions
The Green Bone Sage is one of my favorite new series, which is the exact reason why it hasn't made it onto my official list. My love for it is kind of new, and I haven't had the chance to reread it yet, but I will absolutely do that before the third and final novel is released. I think after that, the series has a big chance of landing on the official part of my list.
Rebecca is a weird one. I love the book, but I've only read it once, so again, it has no place on my official list. With that being said, I saw a theater adaptation, a musical, of it earlier this year and that made me fall in love with the story even more. I really hope I'll have the chance to see it again in the future.
Act Like It was also close to making it onto the official portion of my list, however, I felt a tad bit weird including one book? I feel like, compared to series I've been following for years, it hasn't yet earned its place there. As for the series it's a part of, while I love London Celebrities, it's not such a big favorite. I'm planning on rereading all the books one day, which could potentially push it onto the official list.
Let's chat!
What are your all time favorite pieces of media? Would it be difficult for you to make a final decision about them? Do you like any of mine?
Also, don't forget to give Caitlin a follow, she's a great blogger!