Hello friends!! At this point, we have been holed up inside our houses for about a month, and boy, has it be challenging! (Of course, that is not to say others don't have it worse, because they absolutely do.) To take our mind off the current situation, we have both turned to Netflix.
Today, to lighten your days, we brought you 70+ titles we adore on Netflix. While we can't guarantee that they are available where you live (Sabrina is from Australia, and I'm from Hungary) many of these are Netflix originals, so those at least should be available wherever you live. On top of that, our recommendations stand even if you cannot access them through Netflix, but can do so somewhere else.
Note that the * marks tv shows, and movies remain unmarked.
DOCUMENTARIES + REALITY TV
The Reputation Stadium Tour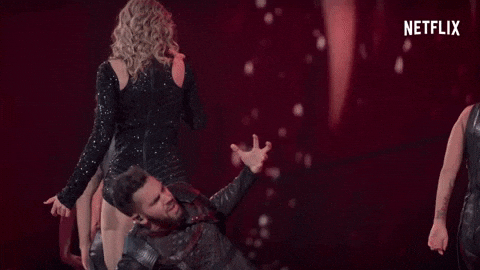 Okay, The Reputation Stadium Tour might not be a documentary, but it being a concert video means that it is close enough, right? (Honestly, I don't care, I love it, so bear with me.) Taylor is an incredible performer, and it's obvious that a lot of thought was put into this tour; the outfits, the choreography, the medleys… everything is on point. Also! It made a Taylor fan out of a friend, so that goes to show you how great this is. (Vera)
Sugar Rush
This reality show has three new teams each episode, all competing to make the best sweet treats. There's three rounds – cupcakes, confections and cakes – with one team eliminated after each. I love that once contestants are done with their dessert, they immediately move on to making the next thing, so there's very little filler content. It's a light-hearted, fast-paced show that will really inspire you to make desserts – if only so you can eat them! (Sabrina)
Other Titles We Recommend
Taylor Swift: Miss Americana
Tidying Up With Marie Kondo*
Homecoming: A Film by Beyoncé
The Great British Bake Off*
Fyre
Conversation with a Killer: The Ted Bundy Tapes*
Wild, Wild Country*
Tiger King*
HEARTWARMING AND CUTE
Set It Up
Set It Up has Zoey Deutch and Lucy Liu, and really, who needs more than that? Maybe I just found this movie when I was in the mood for it, but it was genuinely one of the funniest films I've ever seen. Oh, and the romance is cute! The "these clueless idiots are IN LOVE, why can't they see it??" trope will never get old, NEVER. (Vera)
A Cinderella Story I must admit, I don't think I would love this movie as much if I watched it for the first time now – a big part of my enjoyment of it is the nostalgia. It's a comical Cinderella retelling that is corny and at times, badly acted, but it is full of heart, hope and, of course, Hilary Duff. (Sabrina)
Other Titles We Recommend
Falling Inn Love
To All the Boys I've Loved Before
Mamma Mia
Always be My Maybe
Khoobsurat
Burlesque
Howl's Moving Castle
Dumplin'
Detective Pikachu
FUNNY AND ENTERTAINING
Grace and Frankie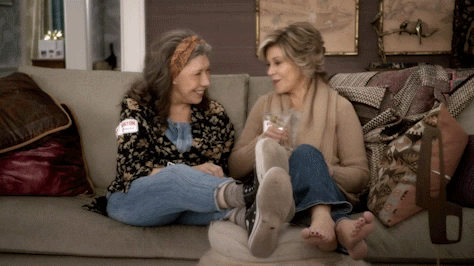 Grace and Frankie is my current obsession – I adore these characters, and I'm more and more invested in their story as the series progresses. The story follows two women in their 70s whose husbands decide to leave them for each other. It's a situation neither Grace nor Frankie foresaw and they have to deal with it, starting with being kinder and more understanding towards each other. (Vera)
Parks and Recreation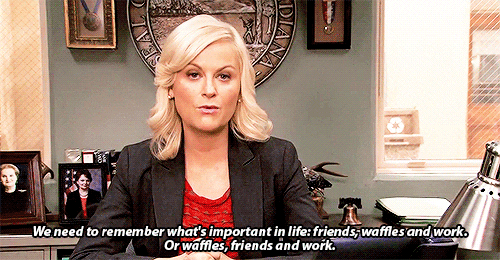 This may not be on Australian Netflix, but I know it is on the US version and it is my favourite TV show of all time, so I can't not talk about it. It follows a group of government employees and their day-to-day struggles in the fictional town of Pawnee. Leslie Knope is the most inspiring and hilarious character I have ever had the pleasure of watching and the rest of the characters are just as entertaining. It's important you either skip the first season on hang on long enough to get past it, because the vibe and style is a lot different to the rest of the show. I have rewatched this show so many times and I just never get sick of it. (Sabrina)
Other Titles We Recommend
The Spy Who Dumped Me
We're the Millers
Clueless
The Good Place*
Zombieland
One Day at a Time*
Girlboss
Brooklyn Nine-Nine*
Suits*
Derry Girls*
Don't Trust the B in Apartment 23*
Still Game*
Black Books*
Great News*
Jane the Virgin*
The Hitman's Bodyguard
Wine Country
Notting Hill
HARD-HITTING TITLES
The Great Gatsby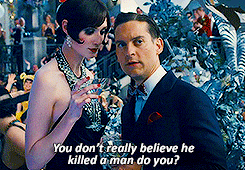 Make no mistake, The Great Gatsby is on this list, because I, uh, don't know where else to put it. In reality, it's more tragic than hard-hitting, but bear with my faulty categorization. Despite how sad it is, The Great Gatsby is a great choice right now, with its glittering scenes and fun songs. (Vera)
Room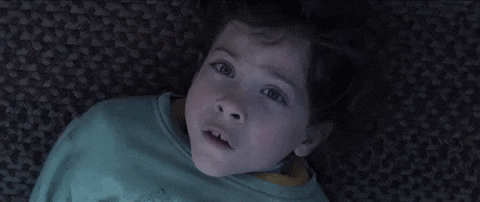 Based off of a book I have not read, Room is the intense story of a woman and child trapped in a single room. It is a gut-wrenching film with an ultimately hopeful message, but be warned, hard-hitting really is the way to describe it. (Sabrina)
Other Titles We Recommend
The Edge of Seventeen
Wonder
Girl, Interrupted
HORROR, THRILLER, MYSTERY
A Simple Favor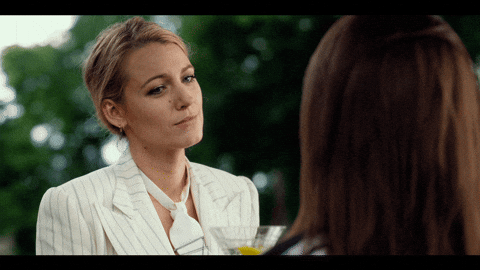 A Simple Favor stars Anna Kendrick, Blake Lively and Henry Golding, and y'all, they do such a fantastic job of portraying these complex, slightly (or a lot) fucked up characters. I'm not the biggest fan of thrillers that try to be funny, but A Simple Favor works… it's a wild, entertaining ride that you should not miss out on. (Vera)
Annihilation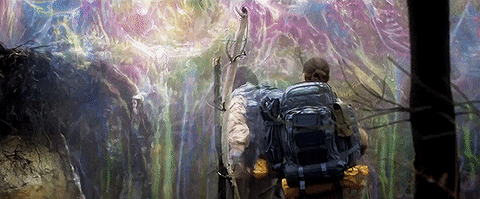 Yet another movie based on a book that I haven't read, Annihilation is a sci-fi horror with gorgeous settings and truly unsettling scenes. The story follows a group of female scientists on an exploratory mission into an area that no one else has returned from. It's really weird, in the good way. (Sabrina)
Other Titles We Recommend
The Purge
Insidious: The Last Key
Nightcrawler
Gone Girl
A Series of Unfortunate Events*
Midsommar
The Invitation
The Haunting of Hill House*
Castlevania*
The People v. O.J. Simpson
How To Get Away With Murder*
Colossal
Daredevil*
The Punisher*
SCI-FI/FANTASY
The Addams Family & Addams Family Values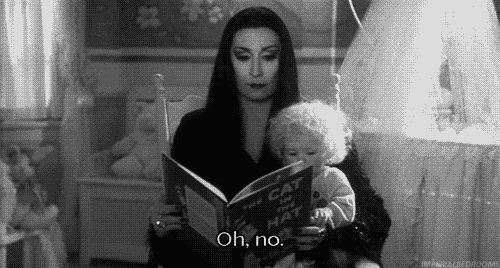 Who doesn't adore The Addams Family!? With its dark humor and entertaining cast it is one of my "must watch" movies during the Halloween season. These movies arrived to my Netflix recently, and I squealed when I saw them, I kid you not. If you can track it down, I also recommend the recent animated movie – I know it didn't receive a lot of love, but I enjoyed it quite a bit. (Vera)
Dirk Gently's Holistic Detective Agency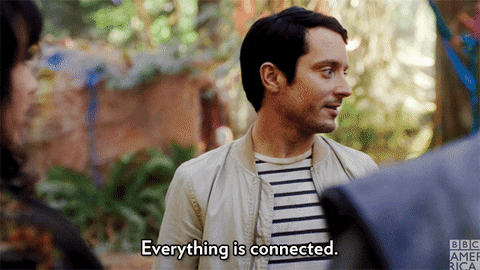 The worst thing about this TV show is that it only got two seasons. It is the most bizarre thing I have ever watched but I love it with all my heart. It's primarily about a down-on-his-luck character that becomes involved in something far bigger than himself – and it definitely has a found-family vibe. The characters are so unique and the mysteries are really out there. I love the humour and heart with which the story is told and I wish more people would give it a go. (Sabrina)
Other Titles We Recommend
The Witcher*
The Dark Crystal
The Dark Crystal: Age of Resistance*
Agents of S.H.I.E.L.D*
Gotham*
Divergent
Avatar: The Last Airbender*
Let's chat!
First of all, how are you doing? Do you like (or dislike) any of our recommendations? We'd love to chat about them! What are your favorite titles on Netflix? What are your favorite films or shows that are not on Netflix?