Hello friends! I'm still going strong with these wrap ups, and I'm enjoying them more and more! For today, I switched up the format a bit, and I have to say, I really like how it turned out.
The beginning of my December revolved around The Phantom of the Opera
…and no one is more surprised about that than me. Growing up, I've always had so much love and appreciation for the theater, and while I don't get to go as much as I wish I could – mainly because of the ticket prices – I jumped on the chance to view The Phantom of the Opera with a friend. I've never seen, nor read the story, but I was excited nonetheless, and ready to be amazed.
Sadly, The Phantom of the Opera did not live up to my expectations. While it isn't a bad production, my friend and I both came out a bit dejected – her probably more than me, because she is a fan of the story. (Bear in mind that the last play I saw was Les Miserables, hands down one of the best musicals, both as a movie and as a play, in my opinion. So The Phantom had some serious competition.)
My friend recommended the 2004 movie to me, and while I didn't think I'd get to it anytime soon, I found myself watching it the very next day. Did I love it? No. But there is something about the story, the characters, the setting, and most of all, the music that made me want to go back and get more. I kind of became obsessed with the title song, and I found myself intrigued by the book as well; I needed to know what it was like. I read it in less than two days, and my verdict is still the same – maybe more so than ever, because phew, the book was a ride – this story is so. damn. silly. 😂 AND YES, DESPITE THAT I LOVE IT, OKAY, I DO.
On a positive – and saner – note, I was so excited after coming home from the theater (it is a magical place, even if the play wasn't 100% satisfactory) that my mom and I immediately purchased tickets for Rebecca. I'm not sure how the heck Du Maurier's excellent novel translates into a musical, but I am excited.
---
My finals and the start of the exam period kinda shat on my Christmas cheer.
Guys, I've discussed how I've lost faith in the uni course* I'm on – you can read about it by clicking here – and that has made it progressively hard for me to feel good about it. So preparing for my finals and exams was worse than ever. I didn't have a lot of motivation, and while I got 5s (= the best grade) in three of my seminars/lectures, my Applied Linguistics exam could have turned out better (I received a 3, which is like a C, I guess? Kind of in the middle.) Either way, I still have three exams in January, so uh, root for me, please?
*I accidentally wrote curse first, and like, that's accurate!?
---
Even so, my Christmas mood was not fully killed.
I went Christmas shopping on three different occasions during the month of December, and despite the crowd, I really enjoyed myself each time. I love present hunting for friends and family (as well as helping out others in their own hunt) and while I grew frustrated a few times, I did not give up.
My mom and I decided to check out two big Christmas faires in Budapest – as we did last year too – and we had a lot of fun just soaking up the Christmas cheer and breathing in all the smells. We walked around, ate roasted chestnuts (a favorite of ours), and bought a few things, such as hand-decorated gingerbread. I adore pigs, so I literally squealed when I saw the pig one. I'll admit that a few people did get on my nerves – I'll never understand why anyone would go to a crowded faire and hurry/push people around. The crowd was really big in one of the faires, and people like that certainly didn't make it better.
---
As for reading… meh.
December, for multiple reasons, was not the best reading month; the finals, the exam, preparing for future exams and the holidays kind of pushed me into a reading slump. I didn't even feel like rereading Psy-Changeling, which is when you know I'm not in a good mood 😩.
---
I have a lot to thank to the wonderful Color Outside the Lines, edited by Sangu Mandanna, which was one of the highlights of my month. This anthology features stories of interracial couples, and it allowed me to read full stories in between studying for my finals. I mean, yeah, these are "only" short stories, but they feel complete and complex regardless, which is the best thing a short story collection can offer.
---
Debbie Macomber's Twelve Days of Christmas was another great experience. We had to take a 5-hour-long car journey to attend a funeral, and I flew through this cute romance on the way there. I wasn't very close to my relative, but going to a funeral is (1) never fun, (2) involves meeting with my extended family which ain't good, folks. Twelve Days of Christmas really helped me cope with that.
---
The A.I. Who Loved Me by Alyssa Cole squashed my reading slump 1000%. I listened to it while I was tidying and cleaning my room, and it was so incredible, it made even house work bearable. It's an interesting mix of science fiction and romantic comedy that involves a woman falling in love with a robot, and man, this was so well executed. I was on the edge of my seat all along, and kept upping the pace of the audiobook to get to the end faster.
---
A Holiday by Gaslight by Mimi Matthews was the cutest, most heartwarming Christmas novella, and I'll certainly be looking into Matthews' other books. Her characters felt so vivid, so life-like that I found myself caring about them from the first page.
The Afterlife of Holly Chase by Cynthia Hand qualifies as a highlight, but barely. I went into the novel with massive hopes, which were raised even higher because, the audibook's narrator was excellent. She did different voices for the characters and, in my opinion, also nailed the their accents. I only went for the audio because I wanted to decorate the tree while reading a Christmas book, but man, this really made me interested in audiobooks. All through the novel, I was massively engrossed in the story; however, the ending effectively ruined it all for me. It felt rushed and cheesy and kind of gross all at once, which is the worst combination…
---
On the movie + show front, I did better!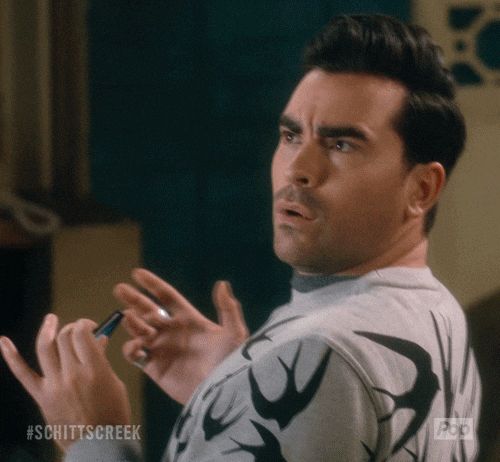 Before we get into the movies, two tv show things – I've gotten super-into Schitt's Creek, and now it's gone from the Hungarian Netflix before I could finish it!? I'm genuinely so annoyed, friends! (Cue in David saying "Why would you have allowed this to happen?")
Given that The Good Place is on a break and Schitt's Creek was cruelly taken from me, I decided to jump into Grace and Frankie, and I'm loving it so far. It's not a perfect show by any means, but after the first few episodes I found myself laughing out loud on it.
---
Onto movies,
Bridget Jones' Baby was on television, so my mom and I watched it for the first time – she definitely enjoyed it more than I did, but that doesn't mean I hated it. It was enjoyable and brought back the vibe of the original movies rather well, especially after such a long break.
As for Christmas movies; I had a lot of fun with A Cinderella Story: Christmas Wish*, which is as trope-y and typical as a YA Romance can get, but it was adorable and what I needed at that moment. I watched Klaus with my mom on Christmas Day, and we both loved it – it was a bit weird, a bit dark, but 1000% heartwarming.
I also had the chance to rewatch a couple of movies on tv, such as Crazy Rich Asians, Home Alone 1 & 2, Christmas with the Kranks and Monster University.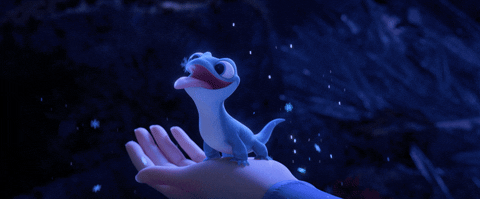 I went to the movie theater twice during December. I watched Frozen II with a friend, and I really, truly loved it. I couldn't tell you if it lived up to the first movie, because it's hard to compare them: their atmosphere and plot feel incredibly different. I'd say this was way more serious/somber, which appealed to me, but might put off other viewers. "Into the Unknown" and "Show Yourself" were the soundtrack of my December – they are so damn catchy and fun!
I'm seeing Cats on the 30th – well, at this point, saw, but if you're reading this I haven't had time to update this post – and I'm scared of it. The only reason I'm going is that we have two free tickets to the cinema, and nothing better to use it for.
*Fun fact: Isabella Gomez, who plays Elena on One Day at a Time, is in this movie.
Let's chat!
How was your December? If you celebrate Christmas – how was it? Did you have a big family celebration? Did you have a good reading month? Have you watched any Christmas movies I should know about?