I have a confession to make: while y'all were frowning over shops putting out Christmas-y things too early,
I was excitedly flitting through every shop's Christmas section, looking for the perfect decoration, chocolate and presents since the beginning of October.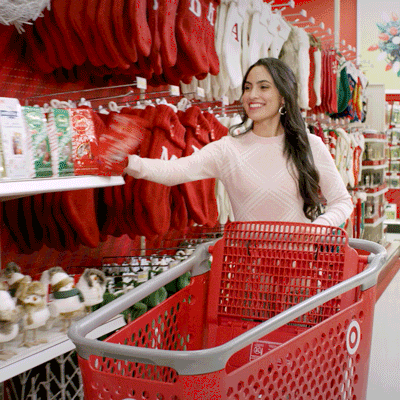 I've always loved the holidays, but it's only been in the past two or three years when I was this excited over them. Giving presents – including small ones just to show that you care – is, frankly, the best part, but cozying up with cute, holiday books is also a pretty neat thing about December.
To assist you with this, I've brought you four Christmas books I adore, and four I really-really want to tackle this holiday season. I'd love to hear your recommendations, though! I'm always on the lookout for more Christmas novels. 👀
Four Christmas Novels I Adore
Merry Inkmas by Talia Hibbert
Cash Evans has come a long way since his troubled childhood, but all the wealth he's earned as a tattoo artist can't fix the hole in his heart. He knows that the sweet barista who haunts his dreams is off-limits… But life doesn't always go to plan.

Bailey Cooper is determined to learn from her mother's mistakes. She's seen how cruel love can be, and she's not about to sacrifice her self-respect for a relationship. But when a bad boy with a heart of gold comes to her rescue, she finds herself wondering if this beast might just be her Prince Charming.

Will these two lost souls find a happy ending under the tree this Christmas?
Or is their love doomed to wither with the mistletoe?
Trigger Warnings: talk of cancer, past domestic and child abuse
WHY IT ROCKS:
💜 It's heartwarming and it nails the Christmas atmosphere; not just because it takes place in the cold, snowy winter, but also because it's filled with kind, caring characters, who want to help people.
💜 It has the no-strings attached relationship trope, which we all know will be an epic failure, and yet I can't help but adore it every single time I see it used in a book, especially when it's so fabulously written.
💜 Bailey is an incredible protagonist; she is someone who will absolutely stand up for what is right and is so strong, but also super-emphatic and a genuinely good person.
💜 And Cash, oh my god, even when he is pushing Bailey away, one cannot stay mad at him; he has a heart of gold, and speaking of tropes? The "bad boy who is actually so pure" trope is wonderfully done here.
A Christmas Carol by Charles Dickens
A Christmas Carol tells the story of a bitter old miser named Ebenezer Scrooge and his transformation resulting from a supernatural visit by the ghost of his former business partner Jacob Marley and the Ghosts of Christmases Past, Present and Yet to Come. The novella met with instant success and critical acclaim. The book was written and published in early Victorian era Britain, a period when there was strong nostalgia for old Christmas traditions together with the introduction of new customs, such as Christmas trees and greeting cards. Dickens' sources for the tale appear to be many and varied, but are, principally, the humiliating experiences of his childhood, his sympathy for the poor, and various Christmas stories and fairy tales.
WHY IT ROCKS:
💜 Dickens is an excellent writer, I've read four of his works so far, counting A Christmas Carol, and I've always found myself captivated by his novels. His descriptions are vivid and memorable, as are his characters.
💜 It has a very fairy tale feel to it, and yet, it does have its heartbreaking moments. What I love about A Christmas Carol is how my heart broke at multiple scenes, but the ending restored all the pieces back together.
💜 This is more of a practical reason than a true merit of the novel, but you might want to know that it's a short, easy read, which means you can kick one more book off your reading challenge fairly fast.
How the Dukes Stole Christmas by Tessa Dare, Sarah MacLean, Sophie Jordan, and Joanna Shupe
"Meet Me in Mayfair" by Tessa Dare
Louisa Ward needs a Christmas miracle. Unless she catches a wealthy husband at the ball tonight, the horrid, heartless Duke of Thorndale will evict her family from their beloved Mayfair home. But when her friend begs to switch dance cards, Louisa finds herself waltzing with the enemy: the horrid, heartless–and unexpectedly handsome–Thorndale himself. Now the duke's holding her future in his hands… and he's not letting go.

"Heiress Alone" by Sophie Jordan
When Annis Bannister's family leaves her behind in the rush to escape an impending snowstorm, she finds herself stranded in the Highlands, left to fend off brigands terrorizing the countryside, robbing homes locked up for winter. Her only hope falls on her neighbor, a surly hermit duke who unravels her with a look, then a kiss … until she fears the danger to her heart outweighs the danger of brigands and snowstorms.
(+ two other stories!)
WHY IT ROCKS:
💜 Four strongly different Christmas Romances in one book; each one lovely and enjoyable as hell in their own right. Who could ask for more!?
💜 The characters are DELIGHTFUL, and all four authors were able to make me care for them as individuals and as people I was rooting for to become a couple. It's sometimes hard to love a character of a novella due to the length, but here I had no problem growing fond of the main characters.
---
Twelve Days of Christmas by Debbie Macomber
Friendly and bubbly, Julia Padden likes nearly everyone, but her standoffish neighbor, Cain Maddox, presents a particular challenge. No matter how hard she's tried to be nice, Cain rudely rebuffs her at every turn, preferring to keep to himself. But when Julia catches Cain stealing her newspaper from the lobby of their apartment building, that's the last straw. She's going to break through Cain's Scrooge-like exterior the only way she knows how: by killing him with kindness.

To track her progress, Julia starts a blog called The Twelve Days of Christmas. Her first attempts to humanize Cain are far from successful. Julia brings him homemade Christmas treats and the disagreeable grinch won't even accept them. Meanwhile, Julie's blog becomes an online sensation, as an astonishing number of people start following her adventures. Julia continues to find ways to express kindness and, little by little, chips away at Cain's gruff façade to reveal the caring man underneath. Unbelievably, Julia feels herself falling for Cain—and she suspects that he may be falling for her as well. But as the popularity of her blog continues to grow, Julia must decide if telling Cain the truth about having chronicled their relationship to the rest of the world is worth risking their chance at love.
WHY IT ROCKS:
💜 Twelve Days of Christmas is a quick and cute read – it's the first holiday story I read this year, and I don't regret that decision. We were traveling for five hours in the car, I was tired, grumpy, and not looking forward to meeting with my extended family… but Twelve Days of Christmas gave me such a boost.
💜 I'm a sucker for energetic, optimistic characters falling for the grumpy Grinch, and man, Macomber executed this trope really well here.
💜 I really loved the message of being kind and welcoming to others (especially this close to Christmas), and trying to imagine why they may act the way they do.
Four Christmas Novels I Need to Read
10 Blind Dates by Ashley Elston
Sophie wants one thing for Christmas-a little freedom from her overprotective parents. So when they decide to spend Christmas in South Louisiana with her very pregnant older sister, Sophie is looking forward to some much needed private (read: make-out) time with her long-term boyfriend, Griffin. Except it turns out that Griffin wants a little freedom from their relationship. Cue devastation.

Heartbroken, Sophie flees to her grandparents' house, where the rest of her boisterous extended family is gathered for the holiday. That's when her nonna devises a (not so) brilliant plan: Over the next ten days, Sophie will be set up on ten different blind dates by different family members. Like her sweet cousin Sara, who sets her up with a hot guy at an exclusive underground party. Or her crazy aunt Patrice, who signs Sophie up for a lead role in a living nativity. With a boy who barely reaches her shoulder. And a screaming baby.

When Griffin turns up unexpectedly and begs for a second chance, Sophie feels more confused than ever. Because maybe, just maybe, she's started to have feelings for someone else . . . Someone who is definitely not available.

This is going to be the worst Christmas break ever… or is it?
The Afterlife of Holly Chase by Cynthia Hand
Holly Chase has the job of saving souls, but it is her own that she realizes needs examining.
On Christmas Eve five years ago, Holly was visited by three ghosts who showed her how selfish and spoiled she'd become. They tried to convince her to mend her ways.
She didn't.
And then she died.
Now she's stuck working for the top-secret company Project Scrooge-as the latest Ghost of Christmas Past.
Every year, they save another miserly grouch. Every year, Holly stays frozen at seventeen while her family and friends go on living without her. So far, Holly's afterlife has been miserable.
But this year, everything is about to change…
My New Crush Gave to Me by Shani Petroff
Charlotte Charlie Donovan knows exactly what she wants for Christmas: Teo Ortiz. He's the school's star athlete, in the National Honor Society, invited to every party, contributes to the school paper (where Charlie is co-editor), and is about to be featured as One to Watch in a teen magazine basically, he's exactly the type of guy Charlie s meant to be with. The only problem he barely knows she exists.

But Charlie is determined to be Teo's date to the Christmas ball. And she has a plan: To rig the paper's Secret Santa so that she can win his heart with five perfect gifts. But to do that she needs help. Enter J.D. Ortiz Teo s cousin, and possibly the most annoying person on the planet. He's easy going, laid back, unorganized, spontaneous, and makes a joke out of everything the exact opposite of Charlie (and Teo). But he's willing to provide insight into what Teo wants, so she s stuck with him.

Yet, the more time Charlie spends with J.D., the more she starts to wonder: Does she really know what, or rather who, she wants for Christmas?
Snowed In by Rachael Hawthorne
Seventeen-year-old Ashleigh is about to experience a lot of things for the first time. 1) Snow. She and her mom are moving from sunny Texas to an icy island in the middle of Lake Michigan, which is completely snowbound. As in, no cars, just sleighs. 2) Small-town life. The icy island? Yep, it's tiny. Like, 30 people in the whole high school tiny. And scariest of all: 3) Boys. Of course they had boys in Texas. But none of them were as irresistible—or as hard to figure out—as Josh Wynter. And before the snow melts, Ashleigh might also be falling in love …
let's chat!
Do you celebrate Christmas? If so – do you like it? Do you enjoy Christmas shopping? What are your favorite Christmas and/or winter books?