The sole reason this post was made is so y'all can encourage me to read – or abandon – these books, so please don't let me down, friends.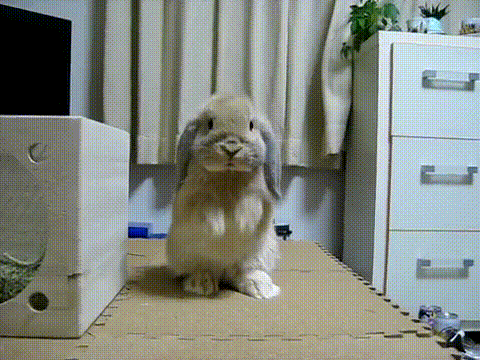 For today I wanted to do something I haven't really done before – I'm taking a look at the most hyped books on my tbr, and sharing why I haven't read them.
Given that I made this list by considering the number of ratings a book has, there were a lot of classics I could have included, yet I'm choosing not to include classics at all. Mostly because I don't want 90% of the list to consist of classics, and I couldn't decide which one(s) to include, which one(s) to ignore. So I'm ignoring them all… because that's the easiest solution. 😅
American Gods by Neil Gaiman
Neil Gaiman is one of those authors most people, even those who aren't necessarily huge bookworms, have read something by or at least heard of. He isn't particularly prolific, no, but he has written some truly unique, hyped and critically acclaimed novels.
So, what's my deal?
✨ His books tend to be a hit or miss for me: I loved Coraline and Neverwhere, but I wasn't a huge fan of Good Omens (the tv show though – *chef's kiss*) and The Ocean at the End of the Lane.
✨ With its 600+ pages, it's definitely on the longer side, and big books are INTIMIDATING.
✨ I bought it more because I was collecting Neil Gaiman's books than for the plot; if I'm being honest, the story doesn't particularly interest me. *hides*
Between Shades of Gray by Ruta Sepetys
Between Shades of Gray is a novel everyone and their mothers have read… including my own mother, who's read and loved all of Sepetys' novels so far.
Yes, I bought the books for myself, and my mom read them ages ago, the shame is real.
So, what's my deal?
✨ This is a sad book, and I do terrible with sad books. I always say "I need to be in the mood for sad books" but truth to be told, I never seem to be in the mood for them.
✨ That's basically it? I'm pretty sure I'll love this – although 'love' may not be the right word considering the subject matter – and I think it tells an important story.
Eleanor Oliphant Is Completely Fine by Gail Honeyman
Eleanor Oliphant has been one of the most talked about novels of 2017, and the hype hasn't quite died down to this day. It's a novel beloved by so many people, including people whose opinion I deeply respect, and it's impossible to ignore.
So, what's my deal?
✨ I'm not terribly interested in the premise of this book; I bought it because of the hype and because it was 50% off. (Discounts are going to be the death of me.)
✨ Again, I don't have much else to say? I checked out the reviews on Goodreads just now, and even though there are some negative ones, the things they mention don't really feel like things that would bother me.
The Long Way To a Small, Angry Planet by Becky Chambers
I think one of the first things that warned me how special and good this book is was that it really crossed into YA spaces despite being an Adult novel. It's also received high praise from most people, as have the other books in the series.
So, what's my deal?
✨ Generally, I have a hard time picking up sci-fi books. I'm no hater of the genre, but I don't go out of my way to discover sci-fi books. When I do find something that interests me I need a lot of motivation to actually pick it up and read it.
✨ I've seen some people mention that the plot isn't very strong? Which isn't necessary a bad thing – I love character driven novels – but it's making me a bit hesitant.
The Nightingale by Kristin Hannah
The Nightingale's Goodreads average rating is currently standing at 4.57, and it is based on more than half a million readers' opinions. It's a beloved book, so much so that it keeps appearing on the blogs I read despite the fact that it was published in 2015.
So, what's my deal?
✨ Another discount-buy. *hides* I don't know why I keep doing this to mys(h)elf.
✨ I feel like out of all the books on this list, this might be the one I'm the most concerned about not liking, especially after reading this French reviewer's thoughts.
✨ Finally, this is another sad book, and I've already said that I'm not good with those.
Catching Jordan by Miranda Keneally
Every single book on this list is one I'd always known was super-hyped… with the exception of Catching Jordan. Maybe I shouldn't be surprised, though – while it was published in 2011, it was still frequently discussed in the blogosphere around 2014, which is when I started my old blog.
So, what's my deal?
✨ So, umm, guess why I bought it? 🙈 Yep, it was discounted.
✨ Out of all the books, I'm the most unsure about this one. I've been less and less into contemporary YA recently, and I've heard this has some of the things I hate the most, e.g. a love triangle.
✨ I actually really dislike sport-romances? I don't know why, they simply never really worked for me.
Let's chat!
Have you read any of these books? Do you think I should read them, or get rid of them? Do you struggle with reading hyped books? Are you usually afraid of being disappointed by hyped books?