Hello friends! If you've read my Spooky October opening post, you'll know that I'd planned to post five times during the rest of October. Well, surprise! I'm here with an extra post today, and it's one I'm incredibly excited to share.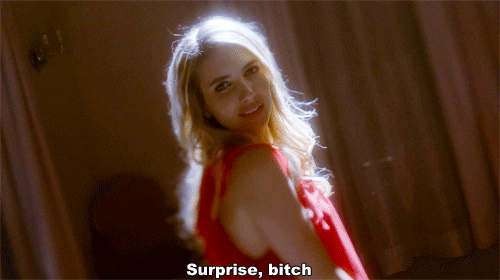 Before we get into the post, let me just say thanks to Heidi @ Rainy Day Ramblings for naming "Would you spend a full night inside of a haunted house if someone paid you?" as today's Tell Me Something Tuesday topic; my post was 100% inspired by this idea. 🖤
There's something truly terrifying in the idea of being stalked by something unseen.
No matter if you're in your own home, or staying somewhere else, nights are, as they should be, typically reserved for sleep and relaxation. To have something you cannot truly fight, cannot even touch ruin your night (or, less frequently, day) is violating and disturbing. In a lot of these stories there's no escape – no immediate one, at least – which is why haunted house stories tend to have a deep feel of claustrophobia to them.
Me being a paranormal horror lover I, of course, adore these types of novels and movies. Just by creating a particular atmosphere they tend to give me the creeps, even though I do not believe in ghosts, and I don't scare easily.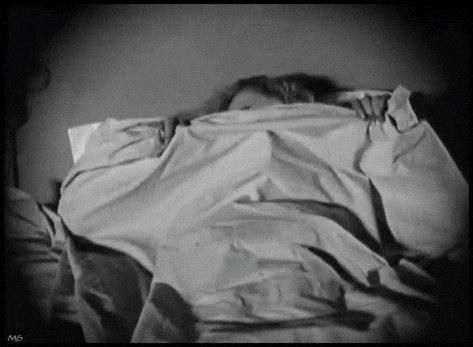 Well, I don't scare easily on books and movies at least, in real life I'm a total chicken. And yet, to answer Heidi's question, haunted houses fascinate me a lot, and I'd love to go on a haunted house tour. Yes, actually spending the night sounds like a bit much, but (1) going to one and listening to the story behind it sounds amazing, and (2) depending on how much someone is paying me I could imagine spending the night in a haunted house. I just need proper motivation (😅) and some friends with me.
What are the best haunted houses, though?
I honestly do not know. I tried to think of any I remember – and even asked ghost expert and ex co-blogger Clare for help – but given that I don't know that much about real life haunted houses, I decided against including any in this post. I'm definitely ready to hear about your favorites, though. 👀
What I do know, however, are haunted house novels, so let me give you a few that are bound to scare, disturb or simply entertain you.
My Favorite Haunted House Books
"No house is born bad. Most are thought of fondly, even lovingly. In the beginning, the house on Kill Creek was no exception."

Scott Thomas' Kill Creek centers around four authors who are invited to spend Halloween in Finch House, also known as one of the most haunted houses in the United States. It's a strong premise that is polished and perfected by Thomas' writing, plot, and characters; all of which are spectacular. I wouldn't be exaggerating if I said that Kill Creek was one of the best experiences I've ever had whilst reading a haunted house novel – or any horror novel, to be honest.
---
Darcy Coates is an author whose name I've seen more and more frequently in the past few years, and she deserves every bit of attention she's gotten. The Carrow Haunt, one of my recent reads, was my first book by her, but it certainly won't be my last – in fact, I've already purchased some of her other titles. The Carrow Haunt tells the story of Remy, a haunted house tour host, who, alongside seven others, is about to spend two weeks in a massively creepy, massively haunted house. Of course things go awry, but with no chance of leaving the house, the little group has to push on and bear whatever the house throws at them.
---
". . . there comes a point when disbelief turns into stupidity . . ."
Jonathan Janz's The Siren and the Scepter is, hands down, one of the best horrors I've ever read. Besides being chilling and creepy, The Siren and the Specter has some truly well-written, intriguing characters, particularly David, the main character. David is a well-known author who made his career debunking so-called haunted houses, which is exactly what he is trying to do in The Siren and Specter. The novel shines bright because of its top-notch writing, atmosphere and characters; and it's a horror novel fans of the genre wouldn't want to miss.
---
Simone St. James is a master of supernatural mystery and thriller, and the way she utilizes the haunted house trope is always fantastic. In Silence for the Dead, Kitty falsifies her background to obtain a position at Portis House, a hospital for soldiers who came back from the war with mental health problems. It's bad enough that Kitty is out of her depth, but even worse is that something sinister seems to haunt the walls of Portis House. Honestly, I could have included any of James' novels, but I recalled being so wholly captivated by Silence for the Dead that my choice had to fall on this one.
---
Alex Bell's Frozen Charlotte has everything a good horror novel should have – captivating characters, a haunted house at a secluded location, creepy dolls, and a fantastic plot. YA or not*, it is, without doubt, one of my favorite horror novels, and one that I'd 1000% recommend to fans of the genre – teens and adults both. Sophie is excited to spend the summer with her cousins… that is, before she realizes just how weird the house, which was converted from an old school, and said cousins are.
* Note that I firmly believe that Young Adult horror can be super-disturbing, spooky and even gory! The "YA or not" is for those who haven't yet learnt that. 😉
---
"Sometimes human places, create inhuman monsters."
Stephen King's The Shining has to be the novel most people think of when they hear the words "haunted house." It's a classic, there's no doubt about that. For those who haven't read, or watched The Shining, it centers around Jack Torrance who moves into the Overlook Hotel with his family as a winter caretaker. It seems like a fresh start and a good way to for Jack to write and to reconnect with his son and wife, however things take a turn for the sinister sooner then you might expect. It's not my favorite horror because the second half dragged at multiple parts, but it's a mention-worthy title nonetheless.
Let's chat!
Would you spend a night in a haunted house/location? Have you ever been on a haunted house tour? I really, genuinely want to go, but I haven't found anything like that in Hungary. *cries* Have you read any of the books I mentioned?