Hello friends, and welcome to Spooky October, 2019! 🎃 If you've been with us since our days at "The Regal Critiques" you may know that we've always been fond of seasonal features and events, particularly ones related to Fall/Halloween and Winter/the Holidays.
Even though I'm alone on the blog this year (😭) Spooky October is not a feature I wish to abandon, so here we go again, friends.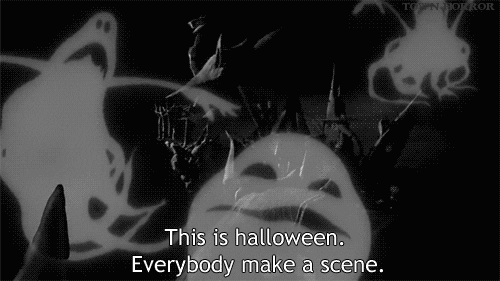 But what is this?
At its core, it's a way to celebrate Halloween – and it's been especially special for Ruzi (who'll be back sooner than you may think 👀) and I, because our countries don't celebrate Halloween. Ruzi, Clare and I have poured all our Halloween cheer into Spooky October posts of the past, and even though they aren't here this year, I'm ready to do the same.
We've brought in guest-posters in some of the previous years and did collabs, however, this year it's a more lowkey celebration:
I'm going to be sharing five Halloween related posts leading up to Halloween.
That means you'll get a post on the 17th, 19th, 24th, 26th, and 31st of October. These posts will be recommendations and reviews, and I've really-really loved working on them, so I hope you'll find them entertaining and useful in cultivating your own October reading lists. 🧡
I think that's it for today?
I can't wait to share all I've worked on, and to see what y'all have to say about the books I'll mention. 👀
Let's chat!
Are you doing anything special for Halloween? Either on your blog (in which case, link it in the comments, I wanna see!!), or in real life? Do you celebrate Halloween in your country?