Hello friends! Knowing there are bound to be some tv show fans between the lot of you I thought it'd be fun to share three tv shows I discovered and ate in the last couple of months. Confession: I usually get bored of tv shows incredibly fast, and so it is rare when I keep up with a tv show or when I watch all episodes of a show at once. BUT I did just that with these three masterpieces, so chances, you might like them too!
Killing Eve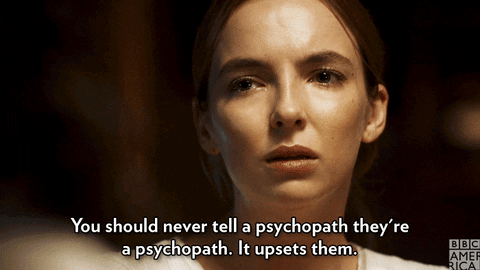 Killing Eve has left me deceased. Seeing the positive criticism it has received I jumped into it expecting greatness, but even so, I was blown away by sheer perfection of this show. Every single aspect of it – the cast, the cinematography, the plot – was mesmerizing. One of the most genuinely engrossing shows I've ever seen, and I can hardly wait to have enough time to start the second season.
Now that my fangirling has died down a bit, let me tell you about why you should hop onto this asap. Firstly, the story is freaking amazing! The show centers around two powerful women – Eve, a detective and Villanelle, an assassin – and follows them through their cat and mouse game (that soon becomes more cat and cat). It's fun, it's mind-twisty, it's high-stakes and the chemistry between Eve (Sandra Oh) and Villanelle (Jodie Comer) is off the charts.
Speaking of the characters, the three main actresses (Sandra Oh, Fiona Shaw and Jodie Comer) are absolutely crushing it in their roles. They are convincing and fascinating to watch – you never know what their characters are going to do next. Sandra Oh in particular deserves a heck ton of respect, as her role is the most complex out of the three. Eve is simultaneously badass, smart and a human who fucks up in ways that make even her her head at what she is doing. She is perceptive, yet impulsive; one of the good guys, but with shades that make her more than your typical detective characters. All in all, Eve is fantastic, and she is fantastic in the most part, because Sandra Oh gave this role her all.
The writing is immaculate, which you probably guessed from my gushing over the characters – obviously, the actresses played a huge part in that, but the writer,  Phoebe Waller-Bridge, set the basis for this excellence. And it's not just the characters, the plot is well-paced, full of twists and turns that are placed so well you won't be able to stop watching until the end. I myself set off planning on watching one or two episodes, but ended up powering through the show in two days. I ain't mad about that, though.
One Day At A Time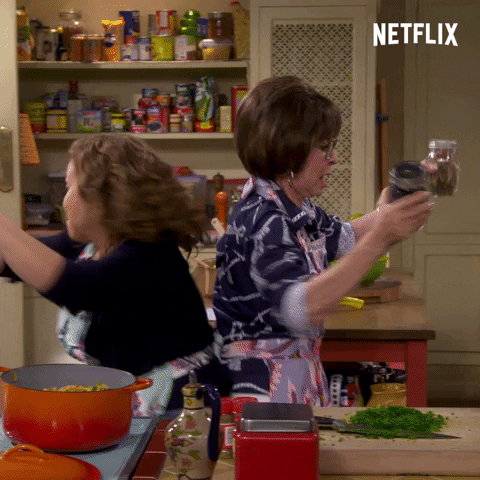 I was reluctant to give One Day At a Time a chance at first, to tell you the truth. I dislike sitcoms; I never got the hype with some of the biggest sitcoms, and found some of them filled with cringy and/or offensive jokes, not to mention the casual sexism that is prevalent in some of the fan favorites. Not going to mention titles, because I do I not want to be crucified, but long story short, I thought sitcoms were not for me. Then came One Day at a Time, and people were loving it, praising it for its representation of its latinx characters as well as for it's easy, non-offensive humor. Even so, I waited until the third season – and I'm so ashamed to admit this, because this show deserves VIEWS with capital letters – to give it a proper chance, and wowowow, I'm so impressed by it; it's genuine and fun and it definitely has something for everyone.
One Day at a Time has so much representation, I'm honestly in ave. We have a cast filled with latinx characters, there's a formed drug addict and alcoholic character, a lesbian character, a nonbinary character using they/them pronouns, a depressed character and that's not even mentioning the topics the show brings up! Racism, sexual assault, homophobia within the family (!) and countless other topics are broached, thus the show is simultaneously funny, serious and emotional, a combination I haven't really seen before. Honestly, all I can say is to please watch this, it and its actors and creators deserve everyone's love.
The Haunting of Hill House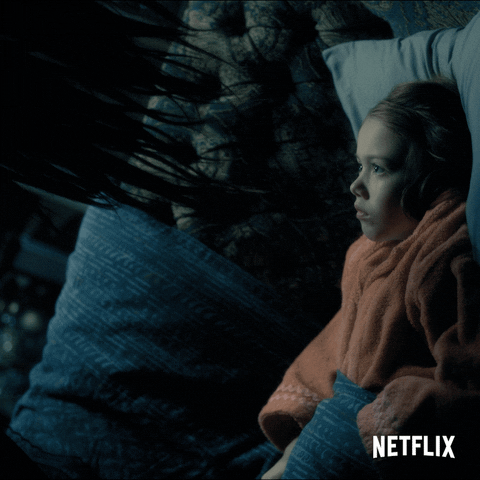 One of the most captivating shows I've ever seen, stat. Similarly to Killing Eve, I started The Haunting of Hill House with high hopes, and I was NOT disappointed… nor could I stop watching it. The cast is spectacularly talented – the characters and the stories they brought to life felt real and raw; I found myself overcome with emotions too many times to count. I'm a very character orientated person, so it was a delight to see all seven important characters getting the attention they deserved, while the supporting cast had the chance to shine, as well. I never re-watch shows – with my attention-span it's a surprise when I binge something – but The Haunting of Hill House I need to rewatch one of these days.
Mainly that's because the show delivers on every front; the plot is intricately crafted, and while it isn't terrifying – not because it fails, rather because that never seems to be the goal of the creators – The Haunting of Hill House packs some creepy-ass punches and has a sinister vibe all through it. The cinematography is stunning, it's a pleasure to watch this show, which is such a rare occurrence in horror/thriller. I seriously hope this show will change the thriller and horror genres for the better, because I'm getting tired of cheap jumpscares.
Let's chat!
Have you watched any of these shows? What were your impressions? Are you interested in any of these? What are some of your favorite shows?