Isn't it the worst when it feels like you're the only one who dislikes a particular book? Shit's twice as bad if you were expecting to love said book… as I did before starting each of the novels mentioned in this post.
I didn't read these five particularly close to each other, or even recently, but they do have something in common (besides their disappointing status) – I'm still B I T T E R about them, and I'm 1000% ready to (gently) rant, so.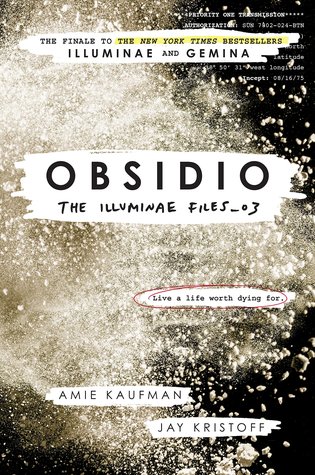 Obsidio by Amie Kaufman and Jay Kristoff
The Illuminae Files is one of the most uniquely formatted series I've ever read, but even sans that, there's something extraordinary about this series. The characters are so life-like and intriguing, their relationship with each other, with their friends/family is heartwarming and the story, oh my, the story is always exciting from start to finish… at least as far as the first two books go. Obsidio, sadly, is the perfect example of a disappointing finale.
The plot of Obsidio is okay, I'll give it that, not to mention that the previous novels' main characters are delightful as per usual – all the scenes revolving around them? A+. However, the two new protagonists, Asha and Rhys, are not only boring, but their relationship also made me so bloody uncomfortable. The idea of two teens getting a second shot at their relationship – which was toxic as hell according to everyone, even themselves – sounded fantastic. However, their old issues are not addressed properly and there is no real development in their relationship.
Even more horrific, however, was how the authors chose to portray the soldiers, who have occupied, tortured, killed and raped the population of this planet, in a positive light at the end of Obsidio. You can say they were simply doing what they were told, but is that true? We know that they were coercing women into sexual relationships or outright raping them. We know they didn't bat an eye when it came to mass murder, including the mass murder of children. Yes, they were told to occupy this planet, to control the people, but they took it this far on their own accords, and for that, I wanted them all to burn in hell and never to be showed in a semi-good light. Fuck that.
Lady Midnight by Cassandra Clare
Let me be honest, I should have known not to pick Lady Midnight up, because Clare's books had been letting me down by this point. But the overwhelming love and hype Lady Midnight received after its publication made me cave in and buy a copy, and wow, did I ever regret that decision! It was way too angsty and drama-filled for my taste, and nope, there is nothing wrong with those things! They are just not my cup of tea. End of story. ¯\_(ツ)_/¯
The Girl in the Tower by Katherine Arden
I'm probably the most bitter about The Girl in the Tower from this post, because it went from one of my most awaited titles to an utter disappointment. The strongly written, magical Russian setting of the first book seemed to fade away considerably, and I was annoyed by the whole damn cast nearly all through the novel. And what the heroine pulled at the end concerning her sister? Fuck, I've never been this disillusioned by a character. Furthermore, I don't remember ever feeling so stressed out over a story – I could see the trouble approaching from miles and miles away, which made for a frustrating reading experience, especially because the characters were so damn slow at recognizing the dangers that awaited them. (again, this isn't necessarily a bad thing – it's just a thing I can't stand)
The Lost Hero by Rick Riordan
I love Riordan's work, but still, I started The Lost Hero with a bit of apprehension, and sadly, I was not pleasantly surprised by it. The thing is, Jason is a boring protagonist, and even though Leo and Piper are much better, they cannot make up for Jason's mediocre ass. He is just… there, being as unremarkable as possible. Having such a boring character at the reins makes The Lost Hero forgettable, which is why I haven't continued the series, and I doubt I will.
And how the fuck is Jason leading anyone, again!? Come on, Piper would definitely be a better leader than him, and even Leo would pull himself together faster than Jason regains consciousness. I know, I know! Jason only passes out once during The Lost Hero, but he isn't all that useful when he's conscious… is he? 🙈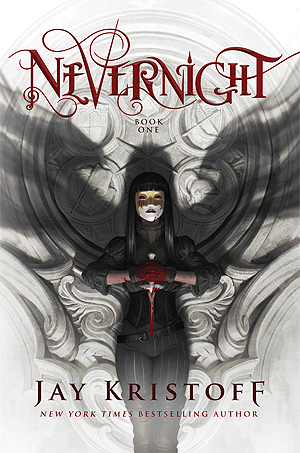 Nevernight by Jay Kristoff
I love dense fantasy novels with vivid world building, complex characters, and I especially love when these novels dare to be gory and dark. Nevernight promised me all that and more, but it completely failed to deliver. Kristoff definitely used some very original ideas, but they weren't enough to salvage my reading experience. I couldn't care less for the characters, found the romance forced and unrealistic, not to mention unnecessary. And don't even get me started on the writing – the bloody footnotes drove me mad and let me just say, if your readers have to rely on long-ass footnotes to be introduced to much of the world building then, perhaps, rethink this? And my god, the constant metaphors and similes made for a rather awkwardly written story.
Let's chat!
Have you read any of these novels? What were your impressions? Do you agree/disagree with me? (I'd love to hear both sides!) Have you read any hyped novels you were disappointed by?