As someone who reads a lot, it is impossible to review each and every book I tackle. There is not enough time in my day – or place on the blog, for that matter – to put out 100+ reviews per year. Not to mention that a lot of the times I simply have nothing to say about a book, or a book was so darn good that I don't know how to make a coherent review out of my gushy, fangirly thoughts.
In the case of the following four novels, it was a combination of lack of time and a struggle to phrase my thoughts in a way that gives justice to these novels. As you'll see, I ended up opting for writing short summaries, giving content warnings and, finally, giving you my short thoughts on these novels.
Sadie
Short summary: A YA Mystery-Thriller like no other, Sadie simultaneously follows 19-year-old Sadie's quest for revenge and podcast-host West's attempts to uncover what happened to the now missing girl.

Content warning: sexual assault, rape, pedophilia, mention of drug use/addiction
Thoughts: Courtney Summers proves her ability as a master story-teller in Sadie, there's no question about that. She expertly tackles Sadie's voice alongside West's podcast and all his interviewees, and creates a captivating story in the process that effortlessly mixes the past and present together. Emotional, raw and engrossing, Sadie is a novel you should put on your radar asap.
Saints and Misfits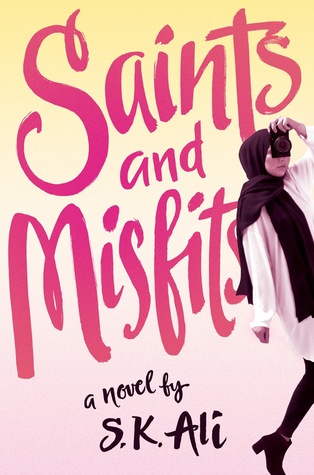 Short summary: A spellbinding YA contemporary that tells the story of Janna, a hijabi Muslim girl, whose life is turned upside down when she is sexually assaulted by a "perfect" guy from her community.
Content warning: sexual assault
Thoughts: Ruzi has been nagging me – in the best possible sense of the word – to read Saints and Misfits for a while now, so I went into S.K. Ali's debut with high hopes. Even so, it fully lived up to my expectations, and I want everyone to give this fantastic novel a chance. Ali tackles the topic of sexual assault in a raw but respectful way, while simultaneously giving us a well-rounded heroine who, besides struggling with the aftermath of the assault, has to face normal teenage-girl problems, like her first big crush, arguments with her friends or the weirdness of having divorced parents.
Long Way Down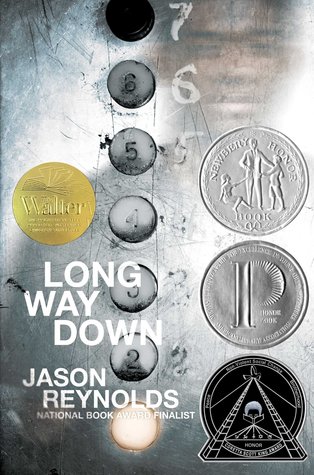 Short summary: Told in prose, Long Way Down is a quick, but brutally raw read about 15-year-old Will who has to decide whether or not he should murder the supposed killer of his older brother.
Thoughts: Damn, Long Way Down punched me in the feels so hard I'm still reeling. Will is a fantastic narrator; his pain over losing his brother is palpable all through the novel and his confusion and frustration over the six ghosts who appear for him in the elevator is so well-written. Really, everything is fantastically done here; it genuinely feels as though I was in the elevator alongside Will and the ghosts. Reynolds' effortless way of mixing these paranormal elements into a realistic fiction made for a captivating, heartfelt novel. Also, quick note: I don't much care for audio books, but in this case I highly recommend you get that, because Reynolds' narration made this novel all the more powerful.
Forbidden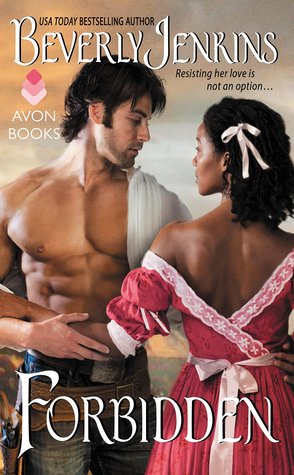 Short summary: A historical romance that's on the realistic side, Forbidden tells the story of Eddie, a young Black woman with dreams of opening her own restaurant, and Rhine, a Black businessman who's been passing as white for years.
Content warning: racism
Thoughts: Learning that Jenkins' historical romances are on the realistic side, – which, let's be honest, is not that common within the genre – I was hooked, and soon after, I purchased my first Jenkins novel, Forbidden. And y'all, it's a fantastic novel. It's certainly a romance novel, but a romance like I've never seen before, as the historical backdrop is vivid and colorful, filled with historical facts and information. I loved it, no lie.
Let's chat!
Have you read any of these novels? Or something else by these authors? Do you write reviews for each book you read? What books have you loved, but didn't have the chance, or the words to write a full review for?