Hello friends! Ask any bookworm what their biggest book-related problems are, and somewhere on that list "the maddening wait for sequels" will no doubt appear. As a not-so-patient person myself, I hate to wait months and, in some cases, years for the follow up to my favorite series. Anyone here suffering with me until The Queen of Nothing is published?
In the past couple of years, to avoid all the waiting, I've been turning towards already published series more and more, and that certainly shows if we take a look at the books I read last year. I read some bloody good and some less than perfect series in the past year, and I'm here with all the details on them – their summaries, weaknesses and strengths.
Every by Ellie Marney
WHAT IS IT ABOUT? A contemporary retelling of Sherlock Holmes where two smart and resourceful teens form the perfect detective duo.
STRENGTHS? Oh my, where do I start? With the exception of the last book which I rated four stars, each received a five star rating from me, which shows how many merits these books have. That said, the characters were probably my favorite part of this series – each of them, including the supporting cast, was fleshed out. I loved the relationship between Mycroft and Rachel, their chemistry was off the charts and they formed such an epic couple. What I loved the most, though, was how they still would have been there for each other had they broken up. When Rachel said just that in book two I nearly SOBBED, ok, that was precious.
WEAKNESSES? The only problem I had was that the much-awaited conclusion was unsatisfying and unrealistic. Also, I wasn't fond of Harris – he was an okay guy, but as he was only introduced in the final book I found it hard to really connect to him.
RECOMMENDED? Hell yes!! And I'm so glad I decided to purchase all the books together and read the whole series in three days, because wow, what a wild ride this was! TIP: If you hate leaving off reading on a cliffhanger make sure to have book three ready when you finish book two.
Penryn and the End of Days by Susan Ee
WHAT IS IT ABOUT? Unexpectedly, the apocalypse arrives in the form of angels. After her little sister is taken by said angels, Penryn is willing to do anything to help her… including saving a dying angel who could take her to their lair.
STRENGTHS? The first book, Angelfall, is the end-of-the-world-road-trip of my dreams (that is a thing) with fun banter between our main characters Penryn and Rafe and an enemies to lovers romance with hot chemistry. I'm seriously in awe of what a good fantasy that novel is – while it uses lots of stereotypes it manages to be unique and innovative, which is true for most of the series.
WEAKNESSES? Sadly, the second and third books were disappointing as heck. Instead of being great the romance became annoying – it felt unrealistic and, frankly, irresponsible for Penryn to be constantly thinking about Rafe. I get it, you miss him, but ffs, you have much bigger problems. My anger at Penryn probably stems from losing all appreciation for Rafe after the first book – he became indecisive and unreliable, so it baffled me why Penryn still liked him. And don't even get me started on some of the more ridiculous parts in the later books – if you've read it, think of the 'answer' to why the angels came to earth and you'll get what I mean. Smh.
RECOMMENDED? It's so hard to say, because it starts off excellently… then goes down so fast. 😦 I honestly don't feel like I would have missed out on a lot had I not read it, so take that as you will.
The Darkest Mindsby Alexandra Bracken
WHAT IS IT ABOUT? When pre-teens suddenly develop special abilities – some more dangerous than others – adults get scared. The result? Camps where you can willingly – or later even if you are unwilling – drop off your kids for the government to "cure" them.
STRENGTHS? The characters and the beautiful friendships they develop was everything. I loved the romance between Ruby and Liam A LOT, but the real treasure was the friendship between the four: Ruby, Liam, Zu and Chubs, and later the rest of the cast who joined them. Thanks to these genuine relationships the books were filled with emotional, beautiful and/or heartbreaking scenes where the characters had a heart to heart, tried to help each other etc.
WEAKNESSES? The only thing I can think of is all the secret keeping in the third book. Like I said, the friendship and how well these characters worked together and supported each other was the absolute highlight. All the secrets, misunderstandings and that kinda shit put a dent into their relationships which was disappointing.
RECOMMENDED? Definitely!! One of the best dystopian series I've ever read with a memorable cast, fast-paced plot that packs quite a few punches and strong writing.
The Naturals by Jennifer Lynn Barnes
WHAT IS IT ABOUT? Were I to describe The Naturals in a few words I'd call it Criminal Minds as a YA series. It has all the merits of the original – fantastic characters, a team that functions much like a family, shocking revelations and twists you won't see coming.
STRENGTHS? Honestly, every single thing I've just mentioned is a strength – the mystery in each novel is well-written and unique, the characters are smart and resourceful with their individual talents and personal problems. Moreover, we are given great adults characters as well, which is still somewhat rare in YA.
WEAKNESSES? I could list the love triangle as a negative, because I detest them in general, but it wasn't over dramatic here – it ended in the second book and it was pretty much given who the heroine would choose long before that. Sadly, I preferred her with the other guy, but I was ultimately okay with her choice. Maybe the one thing that truly felt like a weakness was the POV of the killer(s) in each book as those chapters felt weak and, frankly, unnecessary. Take that with a grain of salt, though, because I've seen people love those parts.
RECOMMENDED? For sure! Particularly for fans of Criminal Minds and/or mystery-thrillers, The Naturals is the perfect read. You might also want to give it a chance if you're a fan of strong friendships that develop during the course of a series, and feel like family by the end. 
A few others I've read in the past year…
WICKED by Jennifer L. Armentrout
Despite its somewhat problematic portrayal of relationships, I'm trash for the Lux series, so I was bloody excited for the Wicked trilogy, especially given that it is about fae-hunters (!). Alas, my expectations weren't met – this was fun and all, buuut the kind of fun that feels like you've experienced it before (probably in other books by JLA, because boy, does she recycle her characters!). Not to mention that it was forgettable as heck – only a couple of months after finishing the series I can't recall any character or scene that was truly memorable or epic.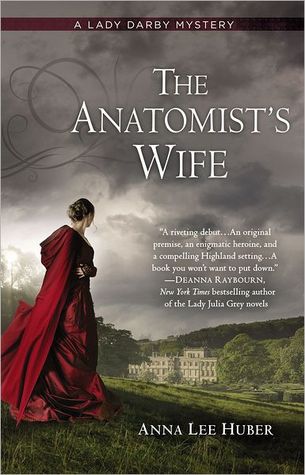 LADY DARBY by Anna Lee Hubert
LI have all the conflicted feelings about this series. See, I was fairly entertained all through the series – at least enough to keep going – but can I really say it was worth reading this? Not really. *shrugs* The thing is, the mysteries were lukewarm and dry, while the romance wasn't like "oh, I ship them so much!" rather, "hm, this is the main couple… I should ship them… I guess?" So, the whole thing? Pretty mediocre overall, but if you like cozy mysteries, you might want to give this a chance.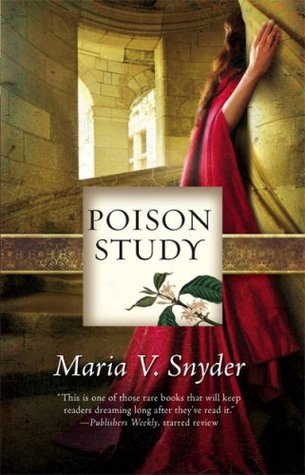 STUDY by Maria V. Snyder:
Good God, I've never been as confused about a series as I am about Study. You might know that this six-books-long series consists of two trilogies, the second taking place years after the first ends. (There's also a spin-off, but thank god I didn't waste my time on that.) So, first book in the first trilogy? Excellent, one of my favorites of 2018 – plot, characters, twists, romance… everything on point. Where tf that quality disappeared by book two and three, idk, but I'm MAD. Not to mention that the same bloody thing happened in the second trilogy, which confused me even more. I've never read a series that went from PERFECTION to utter SHIT, and I never want to again. IT IS NOT A GOOD FEELING OK.
WOMEN OF THE OTHERWORLD by Kelley Armstrong
The seven books I've read so far are narrated by three different women: book 1, 2 and 6 are Elena's, 3 and 4 are Paige's, 5 is Eve's while 7 is Jaime's. I loved each woman's individual voice, especially given how different they were from each other, although, their willingness to do anything for those they loved was something they all had in common. The weakness of the series lies in how bloody long each book is – I'm no editor, so don't take my words as a fact, but there is so much in there that only gives bulk to the text, nothing else. Otherwise this series is fantastic.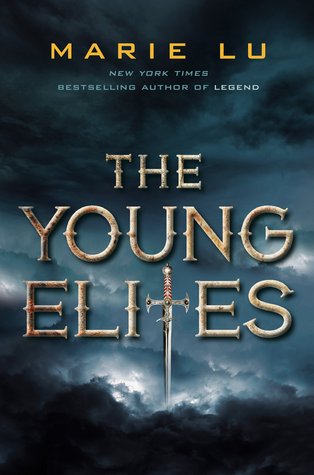 THE YOUNG ELITES by Marie Lu
Oh wow, another one that's freaking hard to talk about – the premise of this was exceptionally good and villainous, so I was all over it, of course. Sadly, the execution wasn't exactly perfect. I mean, the first book I highly enjoyed, but after that it all started to go downhill. By book three I was wholly confused by the characters, whose development seemed to go nowhere. Meanwhile, the world-building suddenly became so much more detailed and vivid in book three – there was a lot of info that basically came out of nowhere and made little sense. It isn't necessarily a bad series, but I do think it could have been so much better.
Let's chat!
Do you binge-read series? Have you read (or started) any of these series? What are your thoughts on them? Do you plan to start any of these? What was a series you *loved* last year?