Hello friends! I'm so excited for today's post…
Let's stop for a moment there – am I the only one who struggles when writing intros to posts!? They have all started to sound the same around my first year of blogging and now I can't come up with anything that sounds even remotely natural. Does anyone else struggle with this? Maybe y'all have some tips for me? #help
Back to our topic at hand, today I've brought you a couple of 2018's most talked about novels, including titles that were published, adapted into movies or simply as the title mentions, frequently talked about last year. Right now, before jutting down my thoughts on these books, I have a pretty positive feeling about them – that is, I think I enjoyed the majority of 2018's hyped books. We shall see, though.
Also, I know I'm bloody late with this post, but our hiatus/move has really fucked with our schedule, yet, I loved working on this post, so I definitely wanted to put it out even so.
---
titles that have been big in the twitter-verse.
ft. books and authors that appeared in my feed until I caved in and gave them a chance
A Girl Like Her by Talia Hibbert
2018 was the year I got swept up in Romancelandia, and I have zero regrets. Talia Hibbert, a self-published author with tons of quality titles out already, is quite popular between romance fans, and for good reasons. Her stories feature realistic and diverse characters, all of whom are impossible not to love. And the romance!? God, it will melt your heart in every single book of hers, not to mention the considerably high steam-level… 😊 Even after diving into her backlist, A Girl Like Her remains my favorite by her, and I've reread it thrice in the months since my first read… if that isn't love, idk what is. There is just so much to love in this book, from the incredibly hero, to the #OwnVoices autistic representation and to the prickly heroine who is allowed to remain prickly.
---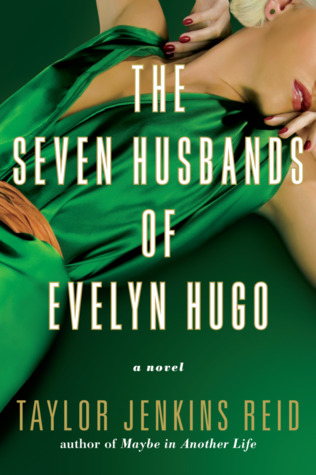 The Seven Husbands of Evelyn Hugo by Taylor Jenkins Reid
While The Seven Husbands of Evelyn Hugo wasn't published in 2018, it has been constantly talked about on (book)twitter and in the blogosphere in the last year. Seeing so many people with totally different tastes being obsessed with this novel made me want to give it a chance – and, oh boy, I definitely made the right decision there! When I think back at all the books I read in 2018 the one that stands out the most is 1000% this one, and I seriously cannot recommend it enough. Unfortunately, I wasn't a fan of Daisy Jones and the Six, the author's most recent title, but I'm still excited for TJR's future novels as well as for her backlist titles.
---
A Princess in Theory by Alyssa Cole
Similarly to Talia Hibbert, Alyssa Cole is a well-known name in Romancelandia, and I've seen the Reluctant Royals series so many times – both on my twitter feed and on the blogs I follow – that I simply had to give these books a try. And what a great decision that was! These novels have have incredible and diverse characters, as well as nicely developed romantic relationships and friendships – highly recommended. Also, interesting fact – I don't usually love novellas, but the novellas in this series are fire! The most recent one, Can't Escape Love, gave me all the fuzzy feels and it has a disabled, wheelchair user heroine and an autistic hero, WHO BOND OVER BEING NERDY. I'm–
---
Girl Made of Stars by Ashley Herring Blake
Prior to its publication, Girl Made of Stars was seemingly all over my feed, thus it was unexpected to see the hype die down quite suddenly. That said, the book has been credited by many reviewers for its realistic portrayal of sexual assault and rape. In the center of the novel is Mara whose brother is accused of rape by his girlfriend. As someone who was sexually abused herself, Mara struggles with accepting or even comprehending how her twin brother, her other half, could have committed something so vicious. Highly recommended, but please be aware of the rape and sexual assault triggers, and take care of yourself first and foremost.
biggest titles published in 2018.
the titles I've heard about the most, including Goodreads Choice winners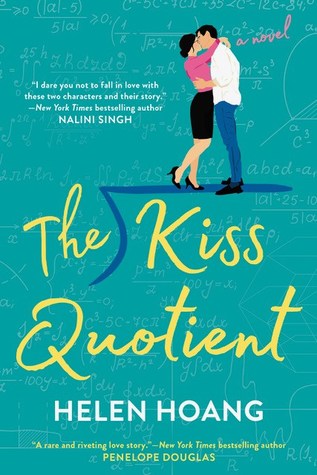 The Kiss Quotient by Helen Hoang
If you haven't heard of The Kiss Quotient, I don't know where you've been living, because this book was a massive deal last year – aaand it's been optioned for a movie (!!), which is both exciting and terrifying. TKQ tells the story of Stella who reaches out to Michael, an escort, to help her navigate the complicated waters of relationships, and it features #ownvoices autism and Vietnamese rep. Being one of my favorite romance novels of not only this year but ever, it, of course, comes highly recommended from me. You can find my mini review on our old blog.
---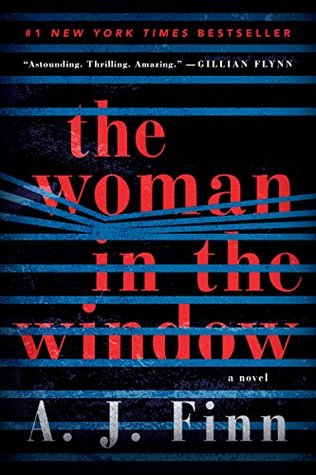 The Woman in the Window by A. J. Finn
No offense to anyone who loved this, because your opinion is OF COURSE just as valid as mine, but my god, I don't get the hype over this one. *hides* After seeing literally everyone recommending this – thriller fans and those who rarely venture into the genre alike – I was fully ready to adore The Woman in the Window. Alas, I was incredibly underwhelmed, and found the final twist, aka the most important part, extremely obvious and boring. I am sad over this. You can read my mini review over at our old blog. And here, you can find an article written about the author, A.J. Finn, who is quiiiiite a fishy character.
---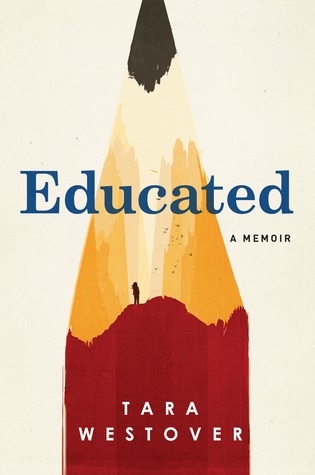 Educated by Tara Westover
Since last year I've been keeping my eyes open for nonfiction releases, and Educated came so highly recommended it'd have felt silly to pass it up. And in this case I totally get the hype – Educated is a well-written biography of a woman who had to go through so damn much to reach where she is today. Massive trigger warnings for domestic abuse as well as emotional manipulation and even brain-washing done by Tara's family. Sadly, the author uses the n-word multiple times in the novel, which was very disheartening to see.
---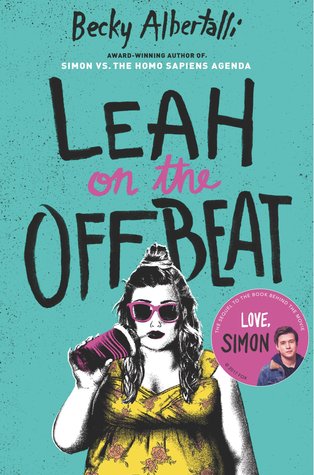 Leah on the Offbeat by Becky Albertalli
As one of my most awaited novels of 2018, Leah on the Offbeat certainly had to live up to massive expectations… and it never quite got there. I know a lot of people weren't fans of Leah in Simon vs. the Homo Sapiens Agenda, but I really liked her and was so darn happy to know that she, a bisexual, fat girl, was going to be the star of her own book. As someone who was brought up by a single mom, I was also incredibly excited for Leah and her mom's relationship, but that ended up being one of my least favorite things about the whole novel. The fact that Leah was horrible to her mom for no reason made me dislike her A LOT. But honestly, the whole novel was incredibly disappointing. I'm glad a lot of people loved it, but it wasn't for me.
---
Children of Blood and Bone by Tomi Adeyemi
Children of Blood and Bone is a richly written fantasy novel, written by a black woman, featuring (I believe) a fully black cast that I enjoyed immensely. It's an important read with spectacular characters, who feel and act like real teens – brass decisions, fuck ups, betrayals, hook ups… you'll find all that and more here. As for the Nora Roberts thing (if you haven't heard about it, google it); yeah, I was disappointed by how Tomi Adeyemi handled it, but one mistake doesn't take away from the excellence of this novel, nor should it ruin someone's career.
---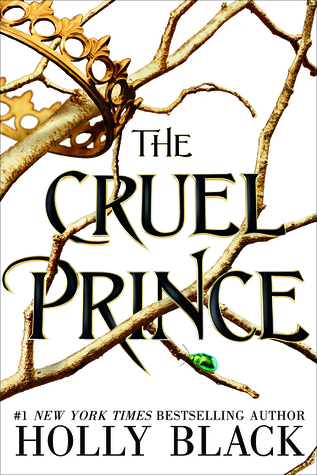 The Cruel Prince by Holly Black
Holly Black is one of my all time favorite authors and as such, I was massively excited for The Cruel Prince, but also anxious; my mind was full of scary questions, such as: what if she doesn't deliver!? I shouldn't have worried, though. As per usual, Black used her exceptional writing skills to create a lush fantasy world, full of darkness and deceit and characters you wouldn't wish to meet in a dark alley. In one word, TCP is perfection. Sadly, The Wicked King failed to reach the heights TCP did – or any heights, to be honest, but oh well, I'm still looking forward to the third and final novel. You can see my full review on our old blog: review.
---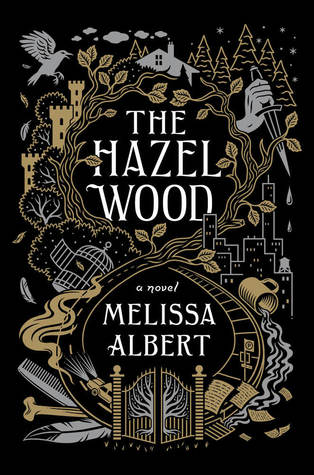 The Hazel Wood by Melissa Albert
Courtesy of my friends Clare and Ann, I was able to read an ARC of The Hazel Wood, and I have to say, I was mesmerized by the creativity and world building in this one. Melissa Albert is certainly a talented writer who will no doubt impress us even more in the future, and I for one can hardly wait for her next novel. The Hazel Wood is a delicate mix of realistic fiction and fantasy, and will no doubt speak to those who enjoy gothic elements in their novels. You can read my full review on our old blog.
movie adaptations
ft. books adapted into movies in 2018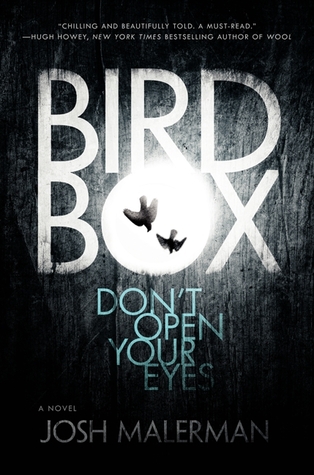 Bird Box by Josh Mallerman
Anyone who knows me, knows that I'm a massive horror fan, but I tend to gravitate towards movies rather than books, because the latter very rarely manage to scare me. Bird Box, though, had me shivering at multiple parts. There is something utterly terrifying in the unknown… the unknown that can drive you into a killing rage if you so much as look at it, and Malerman knows how to play with this concept. Unfortunately, the movie did not deliver, in my opinion; but I'm definitely in the minority here, as it was massively successful.
---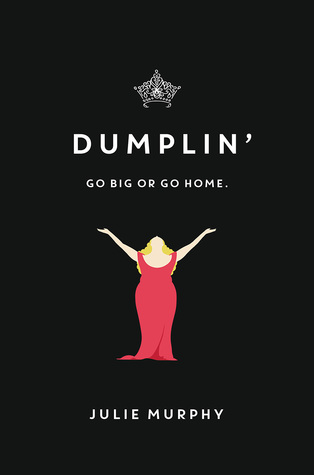 Dumplin' by Julie Murphy
I'm going to be honest and admit that for the longest time, I had no interest in Dumplin'. While the idea of a fat beauty pageant contestant was very appealing, I kept hearing about how "unlikable" the protagonist is, and that didn't exactly encourage me to buy the book. However, I was still intrigued and around the time the movie-deal was released, I purchased a copy for myself. And oh boy, I so don't regret that decision! Dumplin' has become one of my favorite contemporaries, and I'm quite angry at myself for believing those that called Willowdean unlikable.
Don't get me wrong – liking or disliking a character and mentioning why is perfectly valid!! That is what makes us readers and reviewers. My problem is that so many reviewers made Will sound positively awful, while – at least from where I'm sitting – she seems realistically flawed. Does she make mistakes? Definitely. Is she selfish? Yeah, quite a few times. BUT she also evolves, develops and changes a lot. To me, she is a sheltered teen who tries to do well the majority of the time, but can't (yet) let go of the notion that she is always right. IDK, seems pretty realistic to me. ¯\_(ツ)_/¯
---
Crazy Rich Asians by Kevin Kwan
I mean, you must have at least suspected this was coming – it was one of THE books of 2018, with people I've never known to read (adult) contemporary devouring it quickly as hell. The hype it's received before and after the movie release was, well, crazy (#pun), and even though I suspected this light, drama-filled novel wouldn't be my cup of tea, my curiosity got the better of me.
I'm pleased to say that my initial negative expectations were wrong – I ended up rushing through Crazy Rich Asians in a few seats, and I loved every minute of it. Interestingly, this may be one of those cases where the movie was better, even though the book certainly packed a lot more information about the characters and their relationships. Some of the scenes and characters, however, were upgraded in the movie – such as Astrid, who was positively badass – plus we can't forget the difference between the ending of the book and the movie. (I'd say the book's is more realistic and in-tune with the rest of the story BUT the movie's was definitely preferable and left me feeling all warm.)
---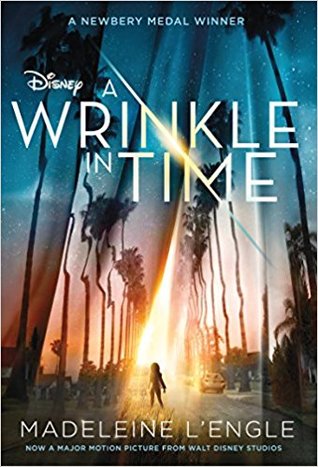 A Wrinkle in Time by Madeleine L'Engle
A Wrinkle in Time is easily one of my top disappointments of 2018, which breaks my heart, because it's such a beloved book, but alas, I just couldn't get into it. The movie was better, with solid acting and great direction, but I didn't enjoy that either. I'M SO SORRY, OK. I swear, I really badly wanted to love this, and couldn't be more bummed by my disappointment. *cries*
let's chat!
What was the most and least hyped book you read in 2018, or recently? Did you like them? Have you read any of the hyped books I mentioned? What hyped books do you want to read?